Western Balkans endorses key principles on recognition of academic qualifications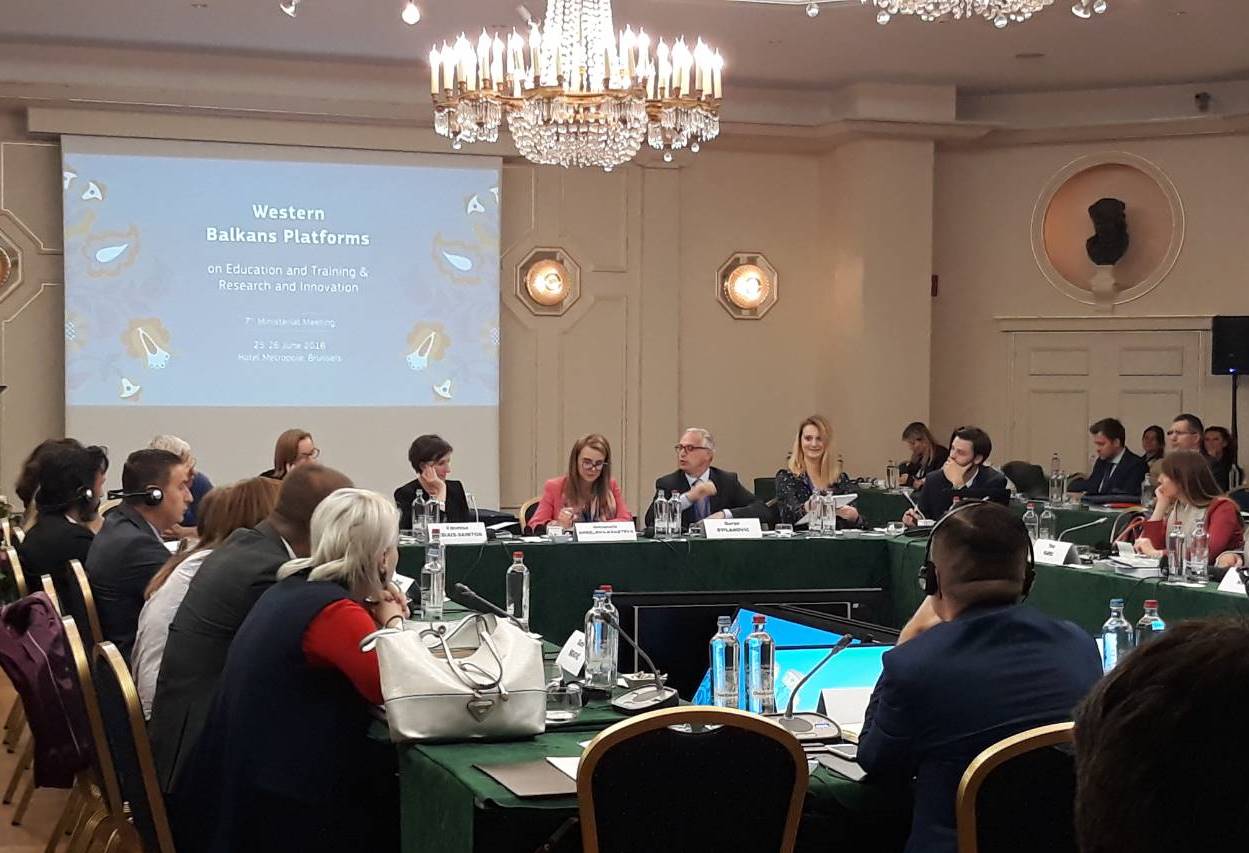 Brussels – Ministers in charge of education from the Western Balkan economies endorsed a set of key principles on automatic recognition of academic qualifications in the region at the 7th Ministerial meeting of the Western Balkans Platforms on Education and Training & Research and Innovation, organised by the European Commission (EC), in Brussels today. These principles build upon the work of the Joint Regional Cooperation Council (RCC) and Education Reform Initiative of South Eastern Europe (ERI SEE) Working Group on Recognition of Academic Qualifications (WG RAQ).
Speaking at the ministerial panel devoted to automatic recognition of academic qualifications, RCC Secretary General Goran Svilanovic reminded that the Western Balkans' Prime Ministers set an ambitious agenda for the region in Multi-Annual Action Plan for Regional Economic Area (MAP REA) agreed in Trieste last summer by committing to creation and the implementation of a model of automatic recognition of academic qualifications in the Western Balkans by 2020; creation of a joint information system to facilitate recognition of academic qualifications by 2019; and strengthening the cooperation between ENIC/NARIC offices and Quality Assurance Agencies in the Western Balkans.
"We didn't leave these words only on paper. Together with the region's ministers and ERI SEE we operationalised these broad commitments into concrete activities immediately after the Trieste Summit. Implementation and progress on these activities is well under way. It is, in fact, one of the most advanced agendas of MAP and I will be happy to report at the London Summit next month that our joint Working Group has already made progress on all three actions", said Svilanovic adding that integrating the region into the existing student, academic and research networks is not only words on papers but an essential to the creation of common European values, understanding of each other and unity.
The endorsed key principles form a model of automatic recognition of academic qualifications, including transparent and fair procedures aligned with the Lisbon Recognition Convention; trust in the higher education systems based on quality assurance and accreditation aligned with the European Standards and Guidelines for Quality Assurance; and good cooperation, swift, reliable and objective exchange of information between European Network of Information Centres (ENIC)/National Academic Recognition Information Centres (NARIC) and Quality Assurance bodies.
Beside the RCC Secretary General the panel included Lindita Nikolla, Minister of Education and Sports of Albania, Shyqeri Bytyqi, Minister of Education, Science and Technology of Kosovo*, Damir Sehovic, Minister of Education of Montenegro, Arber Ademi, Minister of Education and Science of The Former Yugoslav Republic of Macedonia, Mladen Sarcevic, Minister of Education, Science and Technological Development of Serbia and Adnan Husic, Assistant to the Minister of Civil Affairs of Bosnia and Herzegovina.
The Conference gathered high-level representatives of the European Commission and the Western Balkans, including Commissioners for Research and Innovation and Education, Culture, Youth and sports, and the Ministers, along with relevant experts and representatives of international and regional organisations working in this field.
More information about the event at https://ec.europa.eu/info/departments/research-and-innovation_en AND https://ec.europa.eu/info/topics/education-and-training_en
* This designation is without prejudice to positions on status, and is in line with UNSCR 1244/1999 and the ICJ Opinion on the Kosovo declaration of independence
---

This Project is funded by the European Union