RCC Secretary General takes part at the Western Balkans London Summit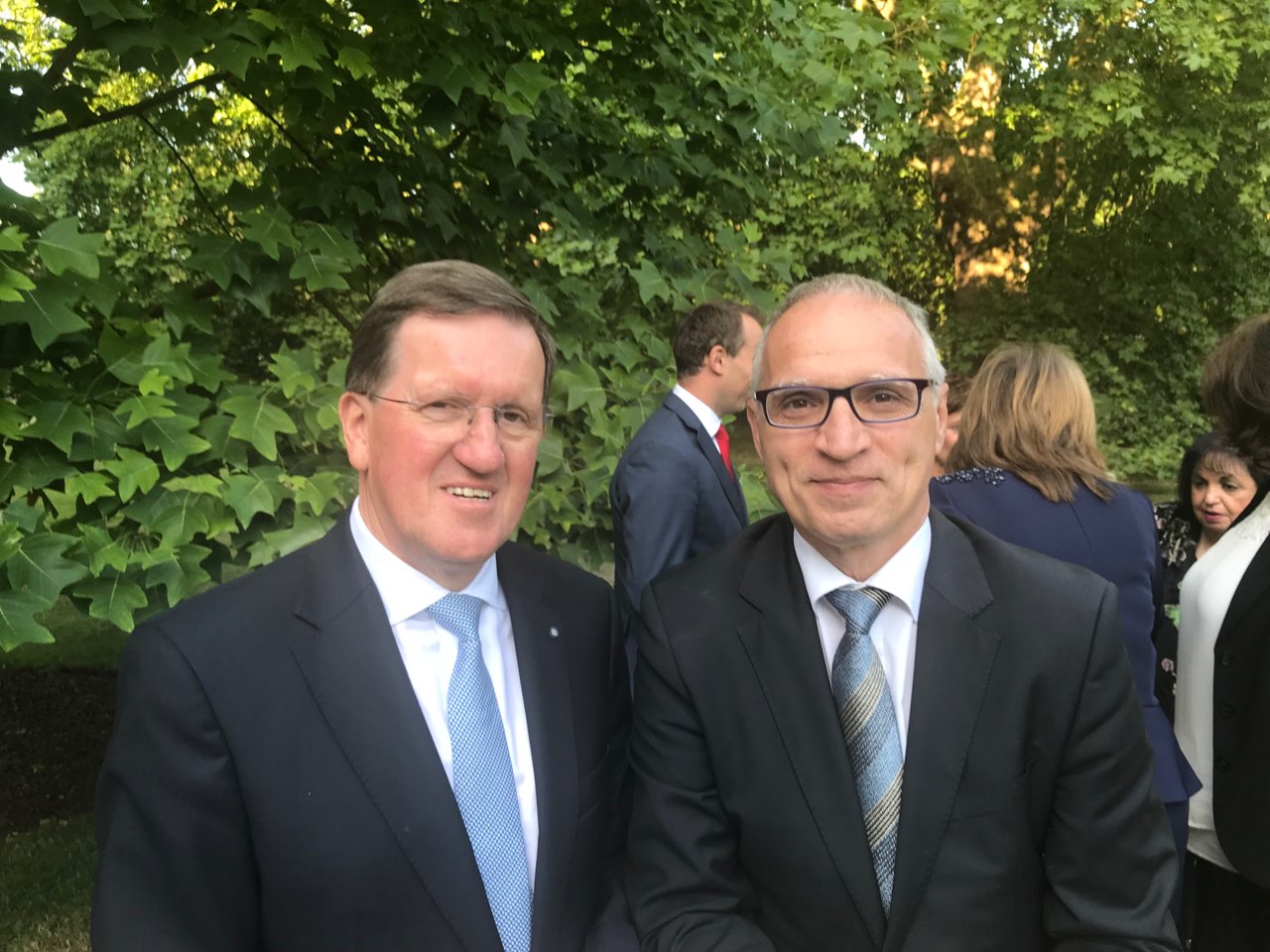 The Secretary General of the regional Cooperation Council (RCC), Goran Svilanovic, took part at the Western Balkans (WB) Summit on 10 July in London.
Svilanovic spoke to the EU and Western Balkan leaders about the need to do more on implementation of the RCC-prepared Multiannual Action Plan for Regional Economic Area (MAP REA). He stressed the importance to empower communication between Western Balkans Prime Ministers and the respective line ministries, in order to, together with the RCC, fully implement MAP REA.

Earlier this month, on 4 July in Vienna, the Secretary General presented key results of the implementation of Multi-Annual Action Plan on Regional Economic Area (MAP REA) at the ministerial panel of the Economy Ministers' Meeting of the London Western Balkans.

Secretary General Svilanovic said that notable progress has been achieved in a year of the MAP REA implementation in all four segments of the Plan: Trade, Investments, Mobility and Digital Integration. He concluded that although the region has seen significant progress, there are still many tasks ahead of it.

The WB London summit is 5th of that kind in a series of WB summits under the so-called Berlin Process, with the first summit hosted by German Chancellor Angela Merkel in Berlin 2014.
The leaders of Western Balkans Six endorsed the Multi-annual Action Plan for a Regional Economic Area in the Western Balkans, at the Berlin-process summit held on 12 July 2017 in Trieste. MAP REA puts forward a strategic joint agenda for the Western Balkan economies to further regional economic cooperation with a view to unleash the potentials for growth, create conditions for better, transparent and predictable investment climate and improve the overall economic competitiveness of the WB6 economies. The actions introduced in the MAP REA are expected to be implemented until 2020, with some extensions until 2023, focusing on four key components: Trade, Investment, Mobility and Digital integration.