RCC's tourism project develops regional umbrella identity: Western Balkans - Crossroads of Civilisations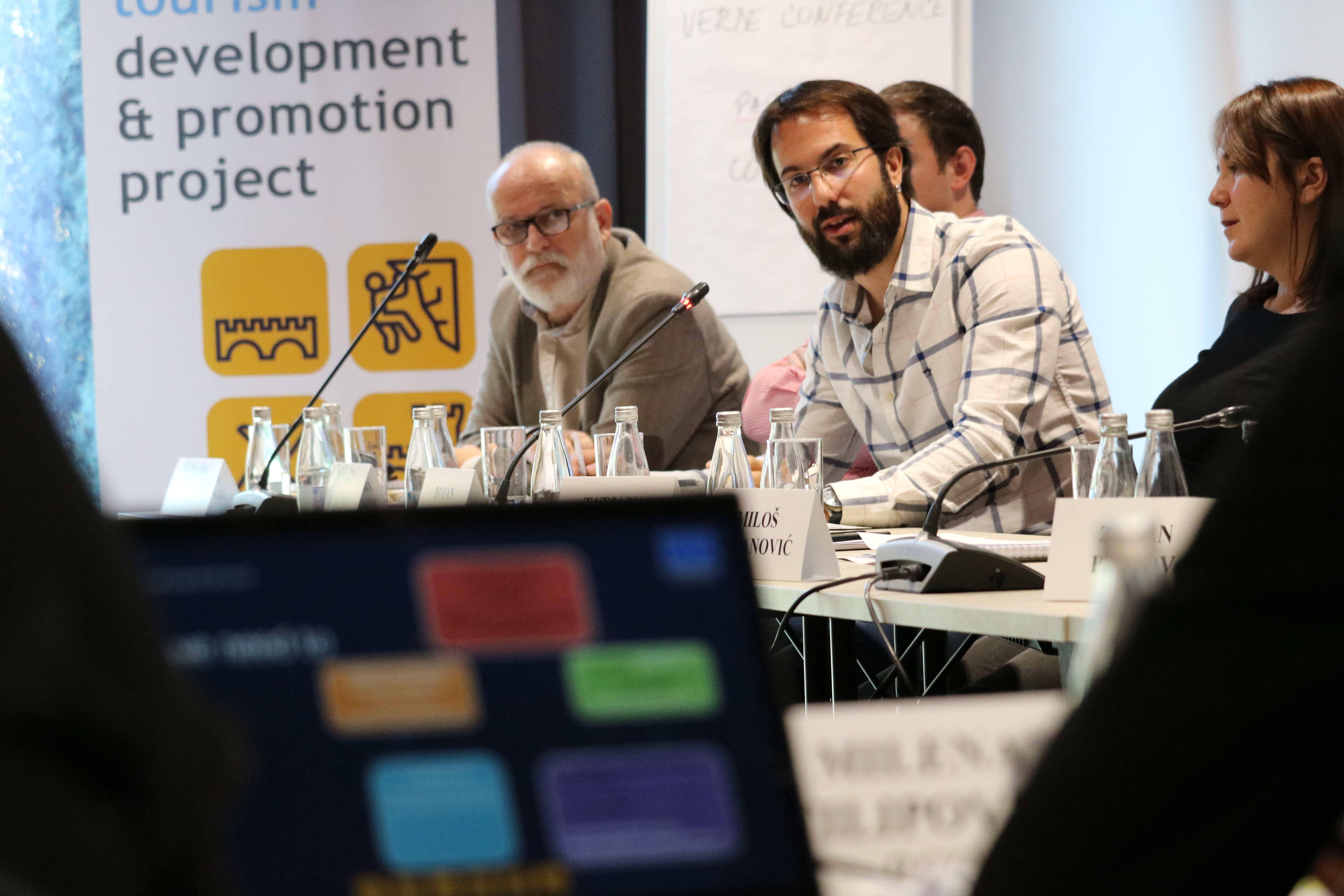 Podgorica - The Regional Cooperation Council (RCC)'s Tourism Development and Promotion Project prepared and presented the new joint regional umbrella identity concept dubbed "Western Balkans - Crossroads of Civilisations", at the WB Tourism Focus Group meeting held today in Podgorica.
"Development of an umbrella identity will help to further build the image of the Western Balkans as a tourism destination and ease the international promotion of a joint regional tourism offer," said Milena Filipović, RCC's Expert on Cultural Tourism.
"By including the relevant actors from public and private sectors in shaping the concept of Crossroads of Civilisation, we are ensuring the development of a concept that will have both cultural and market value and contribute to valorisation of the region's cultural heritage."
Meeting in Podgorica gathered representatives of tourism agencies, cultural heritage institutions and organizations from all of the Western Balkans six. Inputs received and conclusions reached at the Focus Group Meeting will help fine-tune proposal of the concept for the regional umbrella identity and the development of the criteria for the inclusion of cultural heritage sites and monuments into the regional cultural tourism itineraries.
The WB Tourism Focus Group meetings are held periodically to ensure wide enough consultations and tourism industry input in the development of new tourism routes and products. These meetings precede the RCC's Tourism Expert Group (TEG) meetings in order to provide additional input for TEG deliberations and decision making. TEG steers Tourism Development and Promotion Project implementation.
The RCC's Tourism Development and Promotion Project is funded by the European Union.