RCC Board meets: RCC stands ready to firmly push the integrative agenda and the European narrative forward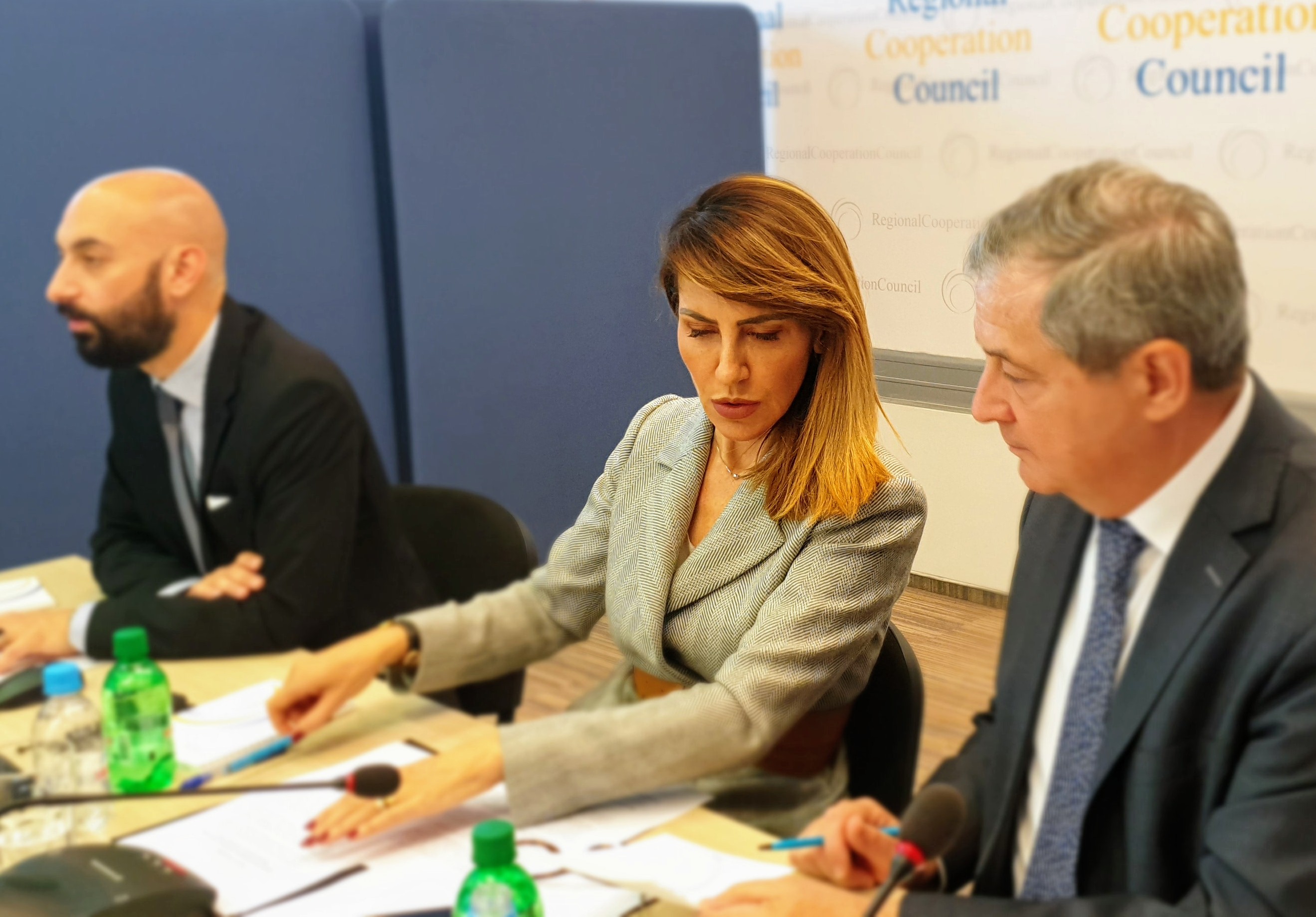 37th meeting of the RCC Board
Sarajevo – "It is stock-taking time, to see what the RCC has been doing, both the accomplishments and the effects of the regional cooperation process on the people in the region, with many of the most pressing issues in the Western Balkans embedded in our work", said Secretary General of the Regional Cooperation Council (RCC), Majlinda Bregu opening the 37th Board meeting of the organisation in Sarajevo.
"Although the region has changed considerably over the past 2 decades, since establishment of the Stability Pact for Southeast Europe, RCC's predecessor, the challenges remain and the road can sometimes be bumpy. In our future actions we cannot afford to falter on the way ahead and must continue to firmly push the integrative agenda and the European narrative forward. The region and Europe have delivered, and it is the right momentum to step up the action leading towards our common, chosen goal – the EU."
Secretary General Bregu informed the Board on the key organisation's activities since its last meeting in March 2019, while the Bosnia and Herzegovina's Chairmanship-in-Office (C-i-O) of the South East European Cooperation Process (SEECP) briefed on the upcoming RCC-SEECP high level events. The RCC Board accepted the Annual Report of the RCC Secretary General for 2018-2019, adopted the new organisation's Strategy and Work Programme (SWP) for period 2020-2022, and looked at the preliminary results of the Balkan Barometer for 2019 prior its official publication due soon.
The documents considered by the Board will be forwarded to the Foreign Affairs Ministers from the region for endorsement at the upcoming RCC Annual Meeting 2019, in Sarajevo in June.
***
Since its establishment in 2008, as the Successor of the Stability Pact for Southeast Europe and operational Arm of SEECP, the RCC has become a key implementing organization for overall regional cooperation process – from mobility of students, professionals and researchers, digitalisation of the region, harmonization of investment, to cross-border cooperation on judicial training and rule of law, addressing most relevant contemporary security challenges and making effort to truly integrate people into the economic development.