RCC's #EU2U video/photo contest to take creative young people from South East Europe to Sarajevo Film Festival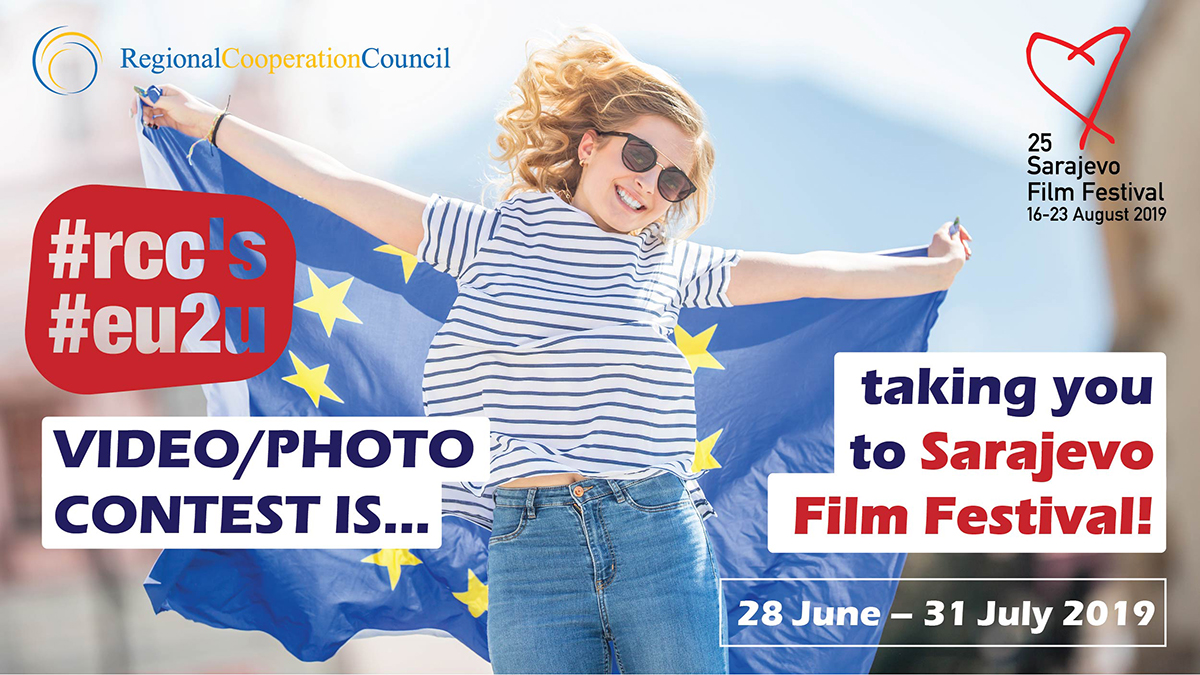 Sarajevo - #EU2U-EUrope in my eyes video/photo Contest that the Regional Cooperation Council (RCC) launches today aims to encourage video/photo creativity of young people who would, through their video or photo creations, show what they like about European Union (EU) and Europe in general.
After successful photo and video contest where citizens of the SEE gave us a glimpse of what this region has to offer, the RCC is now organizing a video/photo contest to check how region's youth feel about our old continent and the Union of many European nations.
The #EU2U video/photo Contest is running from today, 28 June through to midnight (CET) of 31 July 2019 and it will be conducted through social media channels, Instagram and Facebook. Selection of the winner(s) will be done based on how well their creation(s) do on these social networks. The contest is open for young people of 18-35 years of age, from South East Europe (SEE).
The two most successful works (two contestants: one chosen by the social media audiences' likes and the other by the RCC) will get to visit the biggest and most important film festival in the region – famous 2019 Sarajevo Film Festival (SFF)! Winners will be RCC's guests for the two final nights of the SFF, enjoying the movies and rich day and night life in the Bosnia and Herzegovina's capital.
This Contest is organized within the RCC's support to the 2019 edition of Sarajevo Film Festival (SFF).