Bregu: It's the right moment for Western Balkans to show its strengths and ownership on region's EU future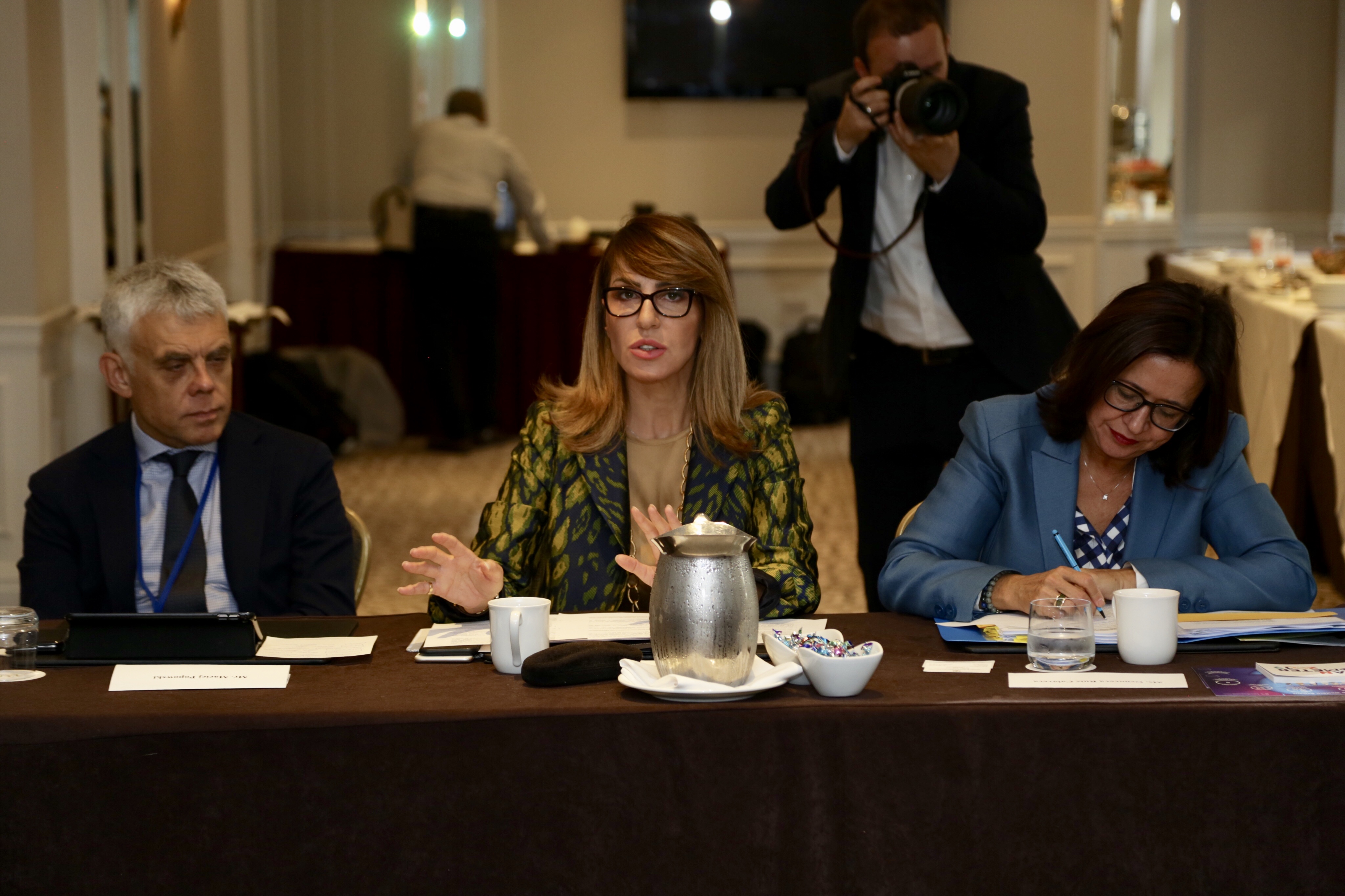 RCC hosts informal meeting for the Western Balkans Minister of Foreign Affairs o the side-lines of the 74th United Nations General Assembly
New York/Sarajevo – "It's beyond Poznan time, which makes it the right moment for the Western Balkans to show its strengths and ownership on the EU future of the region. We should address shortcomings of the Regional Economic Area and adjust it to fit our realities – include social dimension in its goals, ensure free movement of citizens across the region and act fast to reverse the brain-drain occurrence", said Majlinda Bregu, Secretary General of the Regional Cooperation Council (RCC) at the informal meeting with the Western Balkans' Ministers of Foreign Affairs organized by the RCC in New York today.
"We at the RCC are honestly looking forward to the encouragement coming from the European Union and expect that the accession negotiations with North Macedonia and Albania are opened this year. On the other hand, the region needs to show its commitment to the European path and demonstrate political will in resolving pending bilateral issues, which affect the entire region creating an unfavourable image of the Western Balkans. "
The meeting participants expressed satisfaction over the achievements made in regional cooperation so far, underlining importance of its further strengthening for the specific tasks ahead of the region. They also stressed importance of opening of the EU accession negotiations with North Macedonia and Albania, reiterating that it would be important not just for them but for the region as a whole. Continuation of Belgrade-Prishtina dialogue was also discussed at the meeting, with full support of the region for an agreement that would lead to normalization of their mutual relations.
Maciej Popowski, Deputy Director General at the EC's DG for European Neighbourhood Policy and Enlargement Negotiations, and Genoveva Ruiz Calavera, DG NEAR Director for Western Balkans, also took part at the meeting with the partners from the Western Balkans. They reiterated DG NEAR stand that soon opening of negotiations with Albania and North Macedonia would be in the best interest of the whole of Europe as there will be no stable and safe Europe without the integration of all the Balkans.
The meeting was organized on the margins of the 74th United Nations General Assembly and this informal gathering will be followed by an informal meeting of South East European Cooperation Process (SEECP) participants a day later, chaired by Kosovo*, current SEECP Chair-in-Office.
The RCC's team led by the Secretary General Bregu during this official visit to the United Stated has had series of political consultations with the State Department Officials, representatives of the World Bank and will continue with meetings with the United Nations Development Programme and officials from the South East Europe.
*This designation is without prejudice to positions on status, and is in line with UNSCR 1244/1999 and the ICJ Opinion on the Kosovo declaration of independence