RCC: We need dynamic regional responses to modern security challenges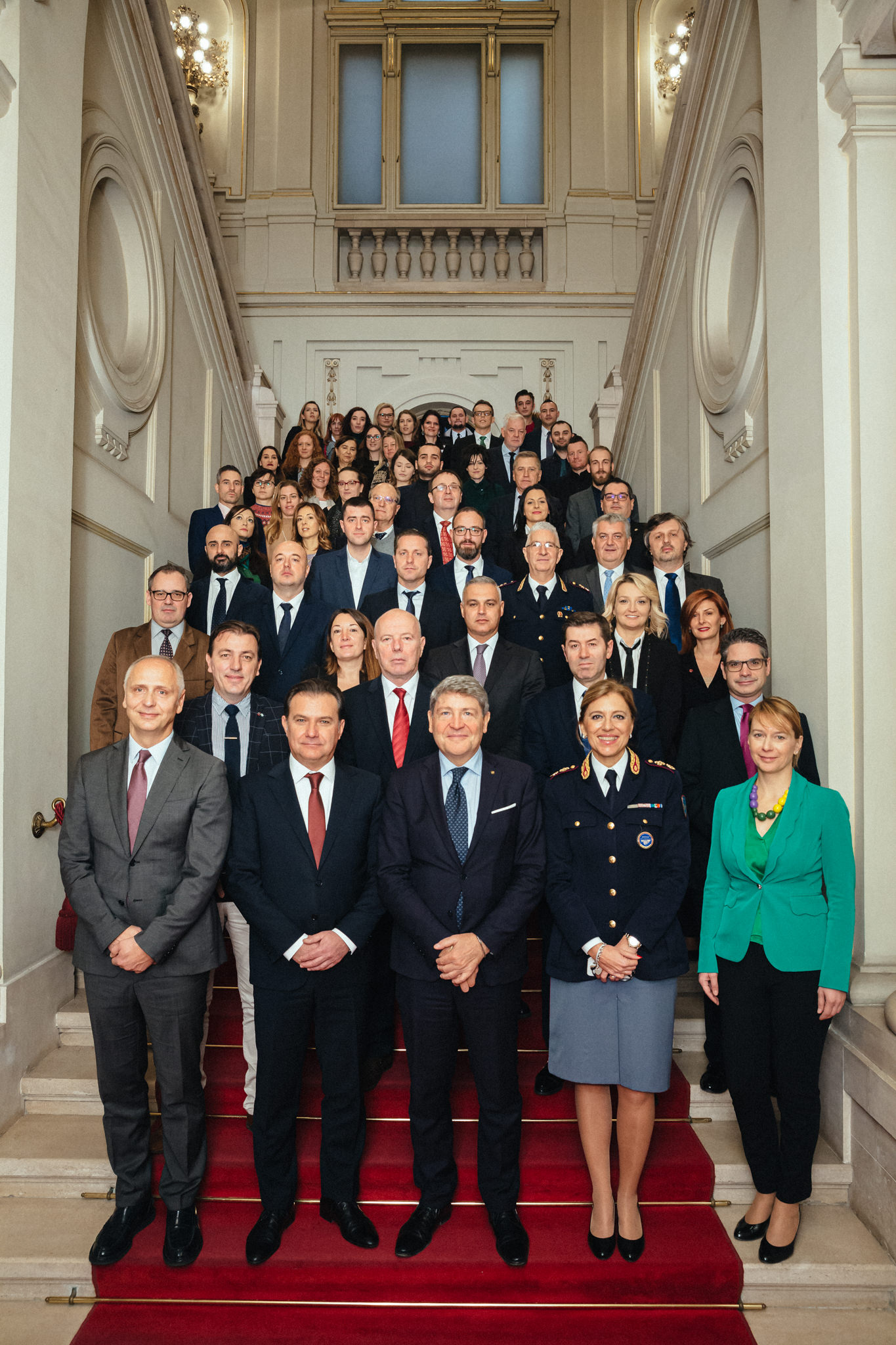 RCC hosts conference: Regional Response to Security Challenges in South East Europe taking place in Trieste today
Trieste – "83% of Europeans agree that fake news is a threat to democracy, yet it has become a new normalcy, sitting between a freedom of speech and freedom to hate. Fake news is vastly contributing to hate speech which adds fuel to the fire of nationalism and violent extremism, especially on social media. That is a path towards youth radicalisation, a global problem, to which our region is particular vulnerable. More than 22% of young people aged 17 to 24 are not in school, education or training, but they are on internet with great margin of 90%. Overall unemployment sits at 39%, and there is a growing tendency of resentment towards democracy, political system, political parties, governments," said Amer Kapetanovic, Head of Political Department of the Regional Cooperation Council (RCC), at the opening of the 4th Regional Conference on Security Challenges in the South East Europe (SEE), taking place in Trieste today.
"Further on, illegal migration has become a global challenge of our time. And whole Europe has been caught between a rock and a hard place against this challenge. We are facing so many issues these days, and we need a regional approach to fight these security challenges. Because, in the end, economic betterment of societies that our region is striving for is very closely linked with security and rule of law. Therefore we have strongly supported security component of the Berlin process and decided to strengthen and broaden our partnerships, to help the governments in the region and the European Union (EU) to better map the needs and define the answers to contemporary security challenges", concluded Kapetanovic.
Valerio Valenti, Prefect of Trieste and Robert Popovski, Minister in charge of Communications, Accountability and Transparency from North Macedonia also addressed the participants, welcoming the idea of better regional coordination, communication and response to security threats, which are mostly shared by all economies in the region.
For the first time this regional Security Conference gathers students and professors from Universities of Trieste and Ljubljana, thus setting the trend of inclusion of academic community in the holistic approach in dealing with security.
The Conference was organised by the RCC in cooperation with Italian Ministry of Interior and in partnership with Prefect in Trieste, Regional Initiative for Migration, Asylum and Refugees (MARRI), Integrative Internal Security Governance (IISG), South Eastern and Eastern Europe Clearinghouse for the Control of Small Arms and Light Weapons (SEESAC), and with thematic support of SEE Check-Regional Network against Disinformation and Media Manipulation. Prevention and Countering of Violent Extremism (P-CVE) and Counter – Terrorism (CT) national coordinators from all 13 South East European economies took part at the Conference, which gathers representatives of security agencies and institutions from SEE and regional organisations working in the area of security.