Bregu: Parliamentary dialogue and cooperation remain a steady beacon in the ongoing struggle for democracy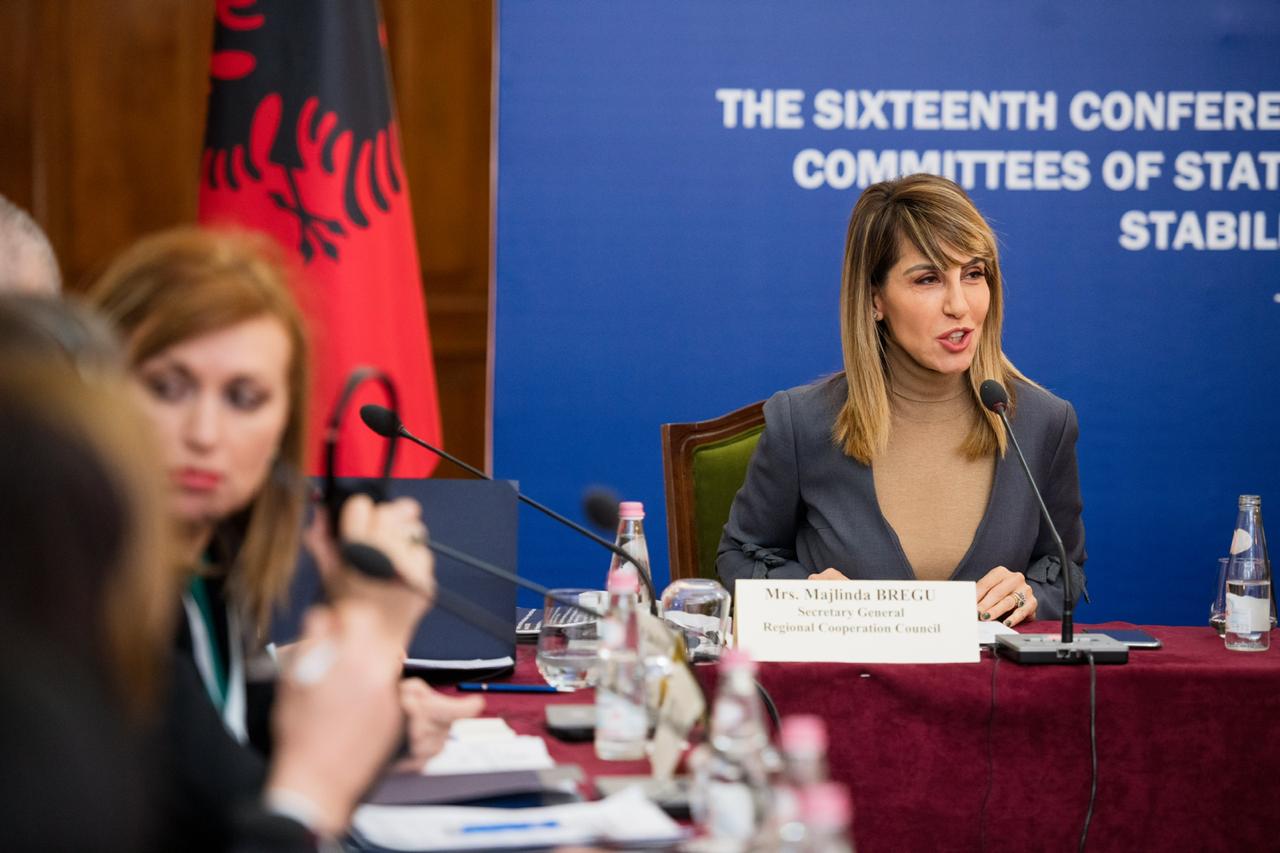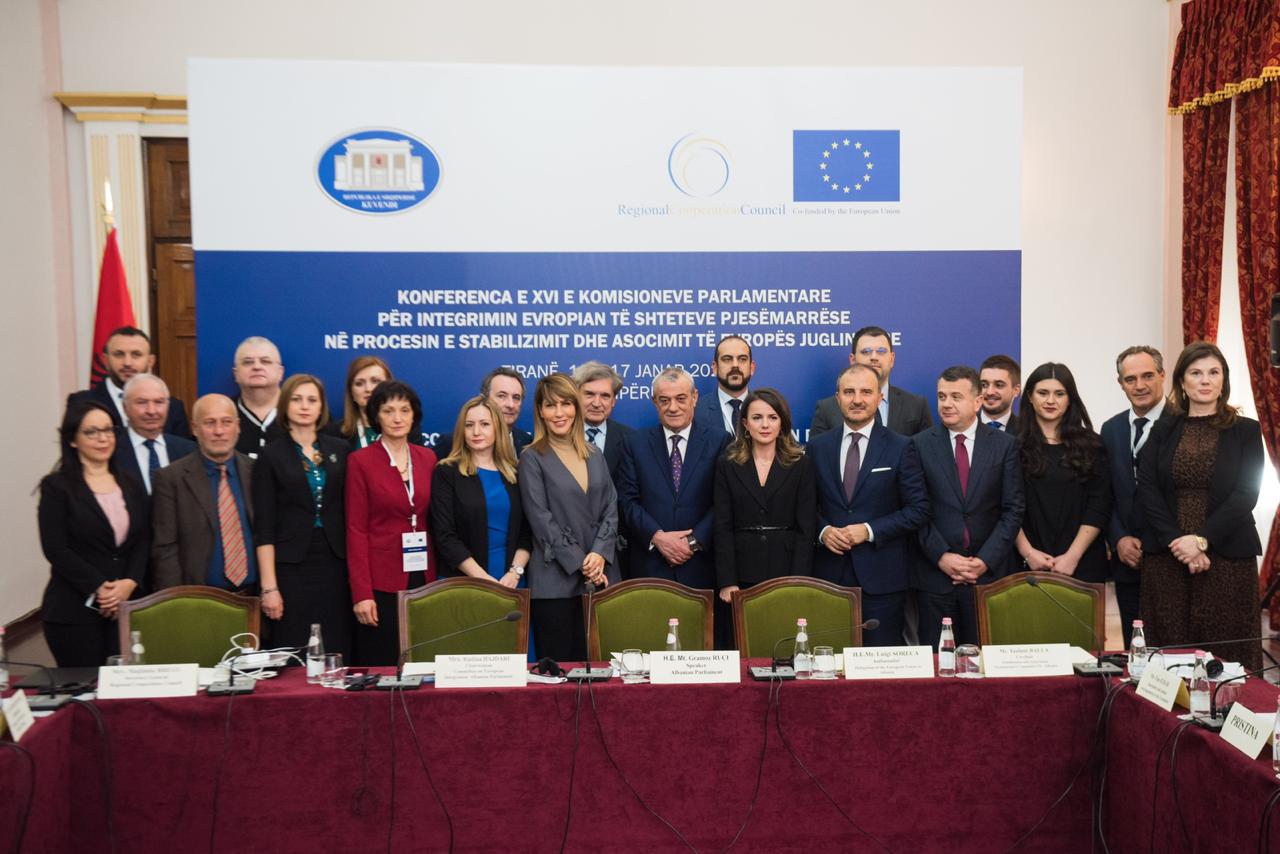 Tirana – "In times when politics is in critical condition, Parliamentary dialogue between the Western Balkans and EU on the future of the region is much needed. Therefore I would propose to start an institutionalised dialogue In this regard, and the regional Cooperation Council (RCC) stands ready to facilitate it" said RCC Secretary General Majlinda Bregu at the opening of the Conference of the Parliamentary Committees for EU affairs of the countries participating in the Stabilisation and Association Process of South East Europe (COSAP) held in Tirana today.
"The RCC readily contributes to this new dynamic by supporting a parliamentary dialogue and cooperation, which remain a steady beacon in the ongoing struggle for democracy. Tackling political, economic, social, environmental, cultural and security issues in our region is not a responsibility of Governments only. Parliamentary support for the reforms undertaken is vital to ensure that the needs and voice of the citizens are heard which also lies at the heart of the Berlin Process and 2020 should be a crucial moment for defining the role that Parliaments should play in it. COSAP is the best forum to initiate this process and determine the modalities and content of this dialogue."
In 2015, as President of this conference during Albania's Chairmanship of COSAP, Ms Bregu has proposed to the forum the creation of a parliamentary dimension in the Berlin Process.
"I remain convinced that the involvement of national parliaments in this process enhances and further strengthens the oversight role of parliaments, and also has the potential to contribute to strengthening the political stability and improving the regional cooperation in the Western Balkans. I am glad the leaders recognized the importance of this proposal, involving citizens and their representatives in the Berlin Process, at the Poznan summit last year," concluded Bregu.
Together with Ms Bregu, the Conference was opened by Gramoz RUÇI, Speaker of the Albanian Parliament, Rudina Hajdari, Chairwoman of the Committee on European Integration of the Albanian Parliament, Luigi SORECA, Head of Delegation of the European Union to Albania and Taulant BALLA, Co-chair of the Stabilisation and Association Parliamentary Committee EU – Albania. The meeting that gathered MPs from the region has been co-organized by the RCC and the Parliament of Albania, currently Chairing the COSAP, which is to be taken over by Bosnia and Herzegovina as of tomorrow.