Bregu: This is much needed opportunity to work together on transformation of our countries into the future EU member states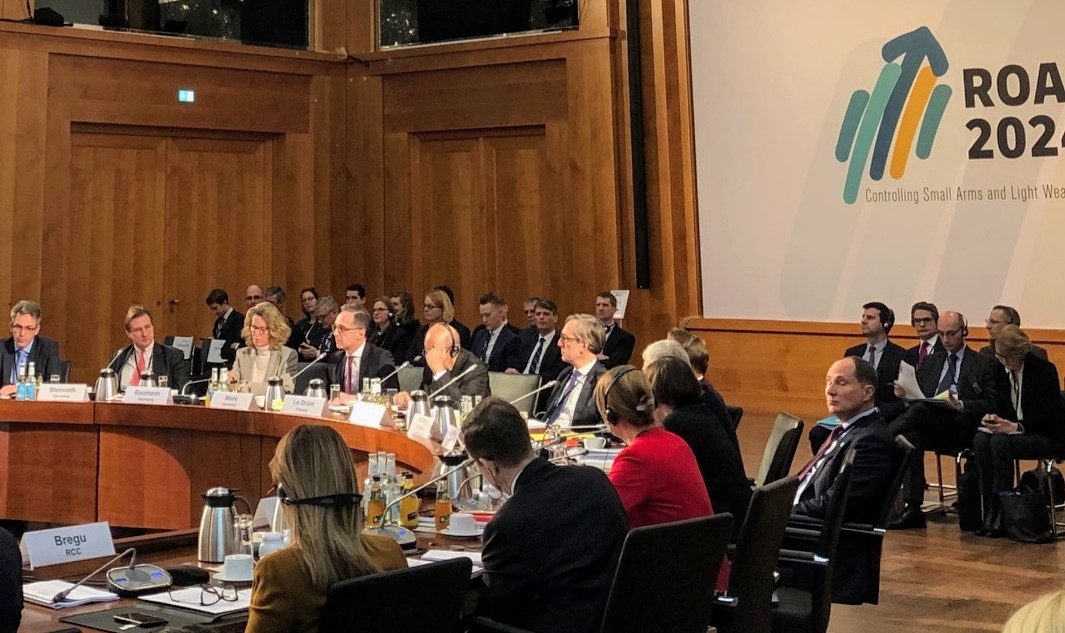 France re-joins Regional Cooperation Council
Berlin – The Republic of France has decide to re-join the Regional Cooperation Council (RCC), announced French Minister of Europe and Foreign Affairs, Jean-Yves Le Drian, at the high-level meeting of the Franco-German Coordination Initiative on Small Arms and Light Weapons Control in the Western Balkans, taking place in Berlin today.
"This is excellent news for the Western Balkans, the RCC and regional cooperation. I warmly welcome France back into the organisation and see this as a much needed opportunity to work together on transformation of our countries into the future EU member states," said RCC Secretary General, Majlinda Bregu, who is to speak later today at the Berlin meeting that gathered representatives of EU, EU members states, WB authorities and representatives of regional and international organisations.
France left the participation in the RCC in 2014, and the decision to re-join it shows strong commitment to work together with the region and the new projects for its transformation agenda.
"This decision [to re-join the RCC] was made within the French Strategy for the Western Balkans adopted by the President of the Republic last April. This inter-ministerial Strategy is aimed at our greater support to stabilisation, economic and social development and strengthening of the rule of law and security in the Western Balkans. In addition to bilateral dimension, French Strategy supports regional cooperation, a key element in the accession of the countries from the region to the EU. We stand ready to participate in the work of the RCC, particularly in areas of investments, connectivity and security," says Le Drian in his letter to the RCC.
Germany and France co-organized the second high-level meeting of the Franco-German initiative for the comprehensive control of small arms and light weapons in the Western Balkans. The meeting is co-chaired by the German Federal Minister for Foreign Affairs Heiko Maas, the French Minister for Europe and Foreign Affairs Jean-Yves Le Drian, the European Commissioner for Home Affairs Ylva Johansson and the European Commissioner for Neighbourhood and Enlargement Olivér Várhelyi.