Bregu: We are committed to enable the region to be an exporter of security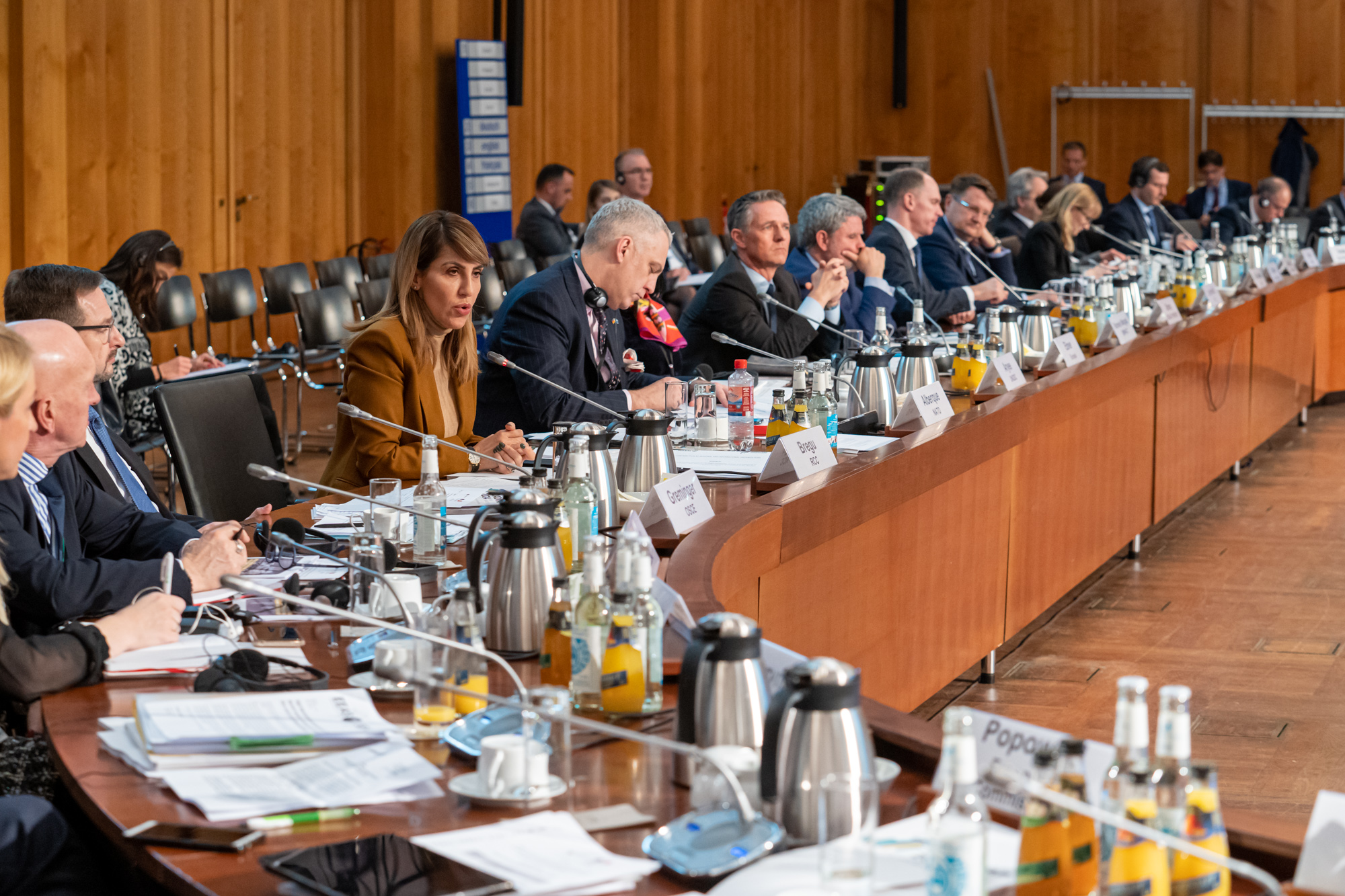 RCC at high-level meeting on the implementation of the Roadmap for comprehensive SALW in the Western Balkans
Berlin – "Nearly half of all respondents of the RCC's Balkan Barometer are unhappy with the security situation in their economy - with estimates that five out of the six surveyed economies, Albania excluded, make the world's top 20 list for civilian gun ownership. However we are happy to notice that the security reality in the region have already started to improve for the better", said Majlinda Bregu, Secretary General of the Regional Cooperation Council (RCC), at the high-level meeting of the Franco-German coordination initiative on the implementation of the Roadmap for comprehensive small arms and light weapons control (SALW) in the Western Balkans, taking place in Berlin today.
"Regional cooperation in the Western Balkans on small arms control strongly exists for over a decade and a half, laying a secure path for a successful implementation of the Roadmap. The role of RCC in this respect is crucial. As of April we will coordinate the security platform in the region, as Integrative Internal Security Governance is merging with RCC and with other existing initiatives, we will have a good security and home affairs alliance, representing regional ownership and home grown ideas, which are EU driven and funded."
"It helps us all to maintain the political climate of dialogue, reconciliation, tolerance and openness towards cooperation while contributing towards making our region more secure but also further supporting the region in the EU accession process. We are committed to further support this regional process and enable fulfilment of the region's vision in this area of being an exporter of security", concluded Bregu.
The meeting gathered Ministers of Interior and Foreign Affairs of the Western Balkans together with international and regional organisations working in this field, to review the progress achieved in the first year of Small Arms and Light Weapons (SALW) Control #Roadmap2024 implementation and discuss future plans and steps in the Roadmap implementation.
***
Today's high-level meeting in Berlin was co-chaired by the German Federal Minister for Foreign Affairs Heiko Maas, the French Minister for Europe and Foreign Affairs Jean-Yves Le Drian, the European Commissioner for Home Affairs Ylva Johansson and the European Commissioner for Neighbourhood and Enlargement Olivér Várhelyi.