Regional Cooperation Council Board meets in Sarajevo today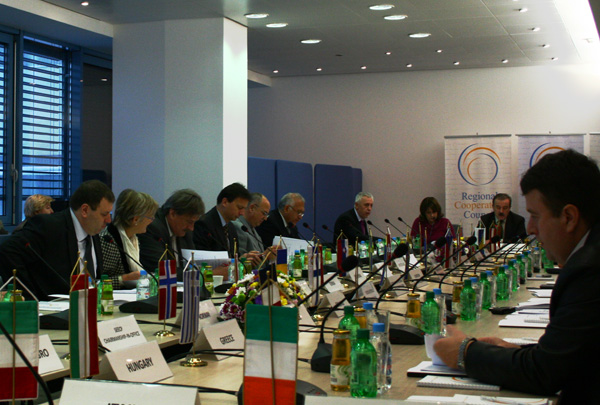 The 28-member Board of the Regional Cooperation Council (RCC) heard in Sarajevo today a report by RCC Secretary General Hido Biscevic on the activities of the organization's Secretariat since September 2010 and the information on the work planned for the next three months.
The report reflects progress in implementation of the RCC Strategy and Work Programme 2011-2013 endorsed by the RCC Annual Meeting and the Heads of State and Government of the South-East European Cooperation Process (SEECP) participating States in June 2010.
Presenting the report, Secretary General Biscevic stressed that that current political and social environment in South East Europe, complimented by the new EU enlargement momentum, is characterized by an evident improvement of relations and the enhancement of spirit of reconciliation and rapprochement.
"The state of regional cooperation in South East Europe today is better than ever before in recent history", said Biscevic. "The RCC will work to ensure that this trend is sustained by pooling the countries together around concrete development projects."
The RCC Board meets quarterly and is chaired by the RCC Secretary General. The Board provides the RCC with operational guidance and supervision. It consists of those RCC members contributing to the budget of the RCC Secretariat as well as the European Union, represented by the Troika, consisting of the EU Presidency, the European Commission and the Council Secretariat.
The next meeting of the RCC Board is planned for 8 March 2011.