Adapting Tourism Products for New Priority Markets webinars organised by RCC Triple P project and Elite Travel Group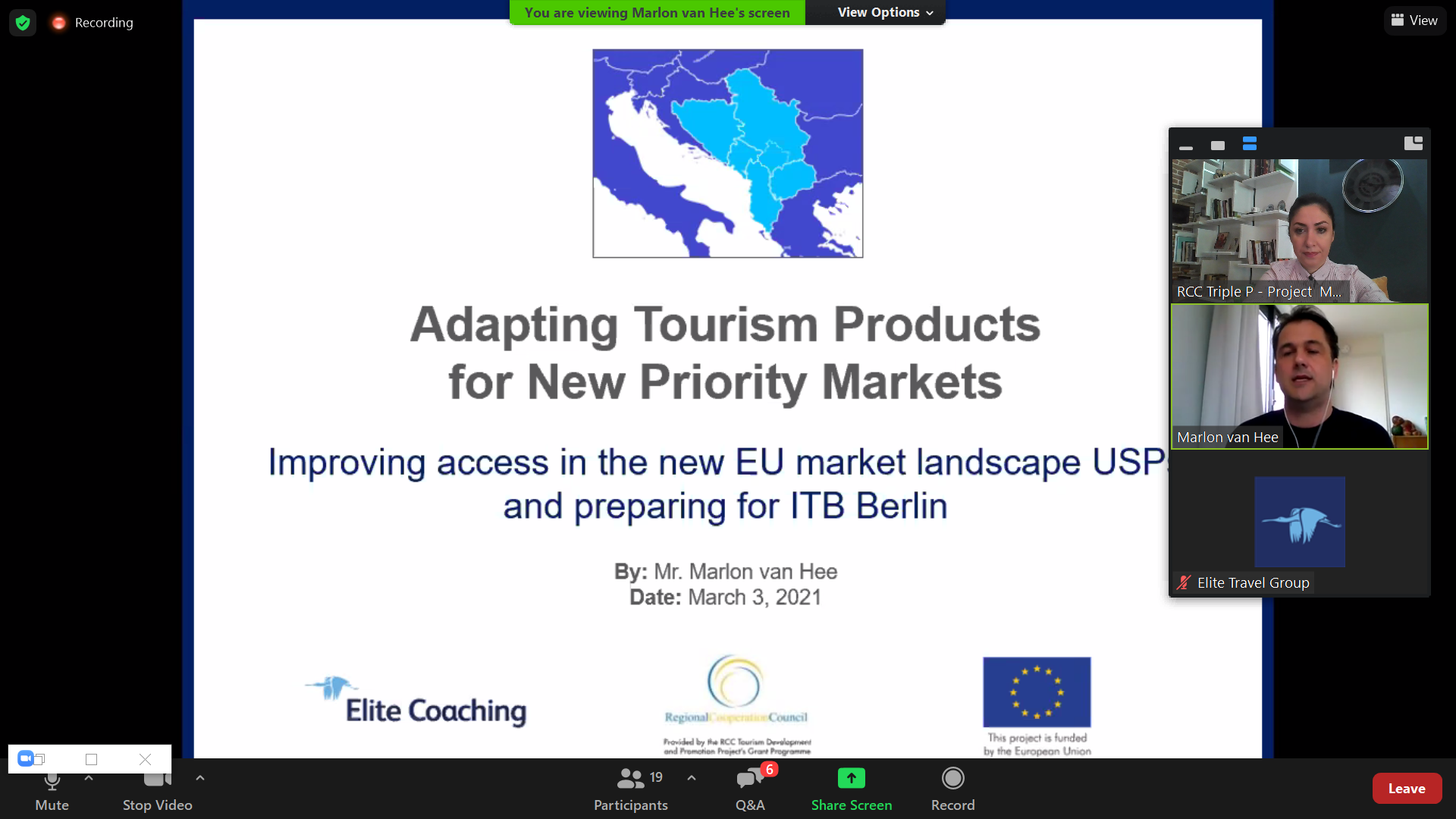 Elite Travel Group in association with RCC Triple P – Tourism Development and Promotion Project funded by the EU started a series of free webinars on 3rd March 2020 aiming to provide a rapid response for the post-pandemic Western Balkan tourism sector to restart.
The webinars target the travel agents and tourism boards from the region and focus on rebuilding the tourism Industry of Western Balkans on new market realities and adapting the tourism products to the "New Normal".
The first webinar gathered participants from all Western Balkans six and skilled them on how to successfully export to leading EU source markets through detailed information about trends and developments, (niche) market segments, and developing the right products. The participants gained a profound understanding of what B2B partners expect of them. The webinar has also focused on the importance of Unique Selling Points and how to optimise the corporate presentation on/offline including learning how to do an elevator pitch, and the difference between B2C and B2B communication. During the webinar, special attention was paid to the post-Covid era, health and safety, and sustainability practices. Finally, the webinar helped trainees get better prepared for the upcoming trade fair participation at ITB Berlin.
For the upcoming webinars, interested parties can register for free at www.etg.al/RCC-registration/