Bregu: Kinship, solidarity and political pragmatism give sense to regional cooperation, benefits of which have been proven time and time again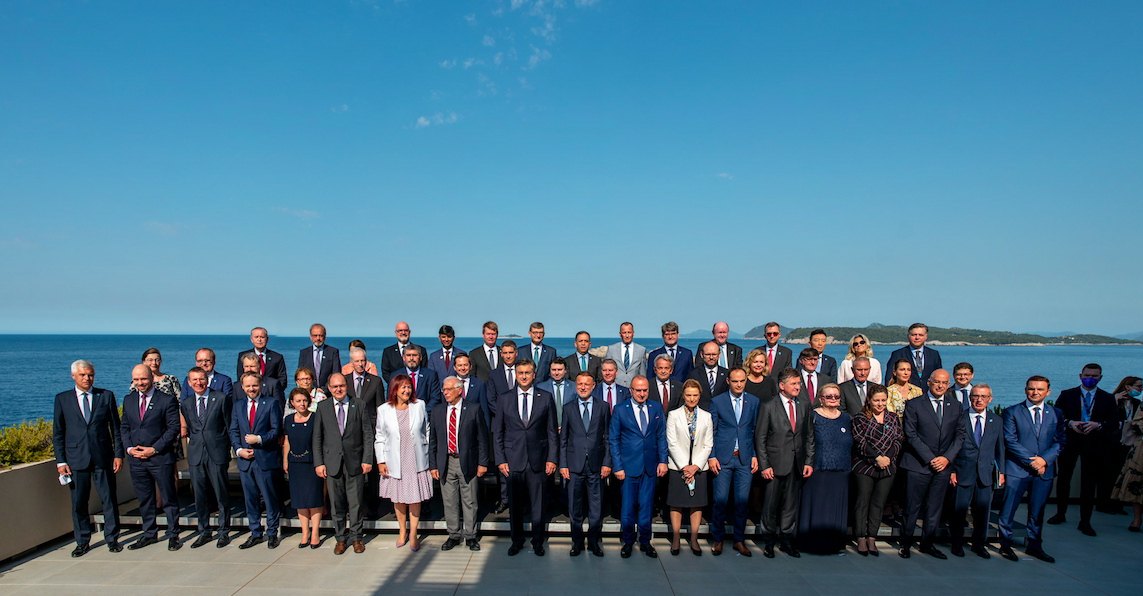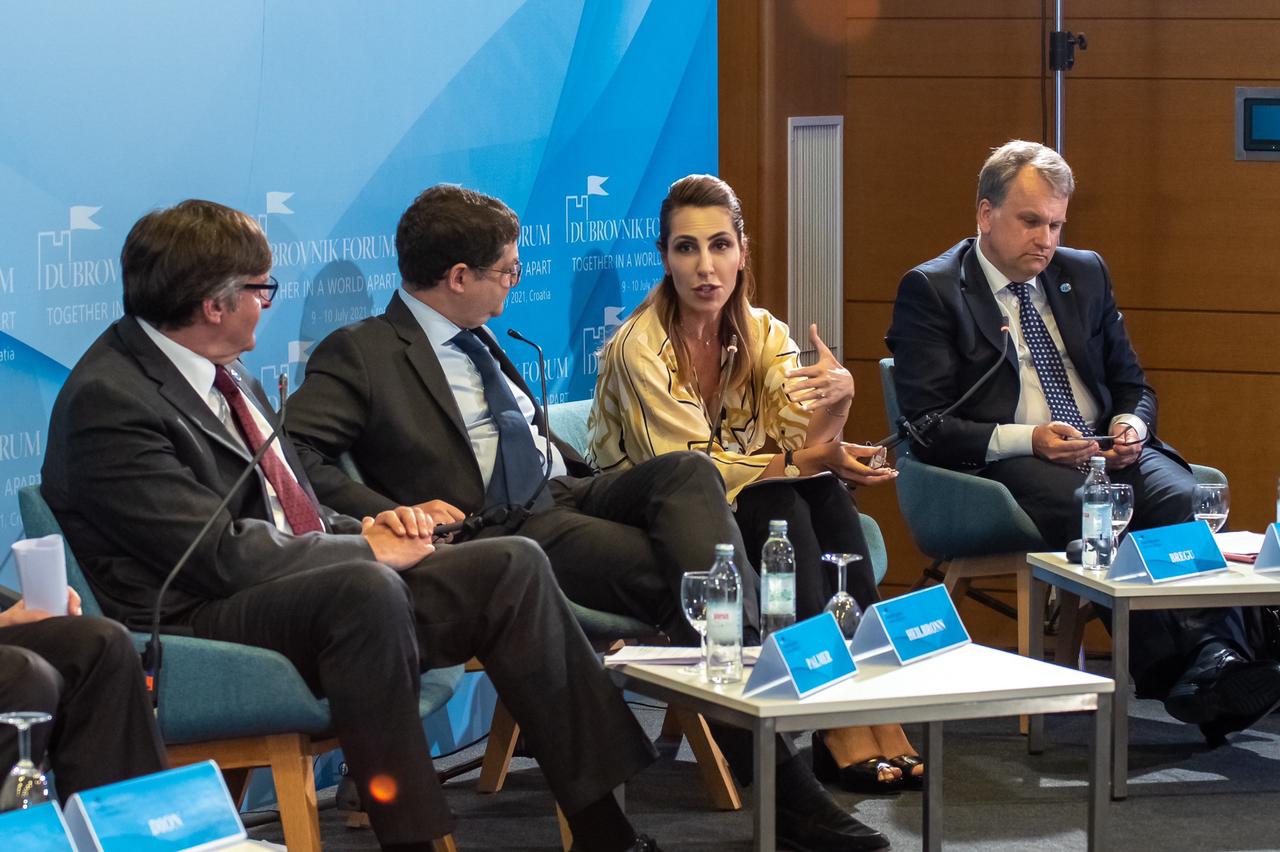 RCC Secretary General takes part at the Dubrovnik Forum
Dubrovnik/Sarajevo – "It is not bureaucracy and business as usual agenda that gives a sense to regional cooperation. It's kinship, solidarity and political pragmatism. That's what we are trying to do. To give a face to valued cooperation in a process where people are participating. Benefits of cooperation have been proven time and time again, success stories that RCC has been able to coordinate among its participants," said Secretary General of the Regional Cooperation Council (RCC) Majlinda Bregu at the Dubrovnik Forum in Dubrovnik today.
"Ten days ago, roaming charges have been abolished throughout the Western Balkans as a result of good faith cooperation – and immediately it eased lives of those travelling and doing business in the region. Roam-Free is the blueprint for the future of the Balkans, and we have started with preparations to extend it with the EU. This has not been the only endeavour of the region during this year. Keeping the borders open during pandemic for common goods and medicines, Green Lanes, is a success story of regional cooperation," added Bregu.
Ms Bregu took part at the panel "European Union, Three Seas Initiative and 17+ China: How to support Central and Eastern Europe's Economic Growth and Societal Development": http://www.mvep.hr/files/file/2021/210709-dubrovnik-forum-programme-final.pdf.
In South East Europe (SEE), regional cooperation constitutes an essential and vital element of its socio-economic development. Because of Covid-19, SEE suffered a 5.7% decrease of GDP. Average unemployment is at 11%, while EU unemployment level is 7.3% and youth unemployment stands at 22.3%. Average life expectancy is 3 years less than that of EU citizens. Use of coal energy supply is at 26%, in some cases going above 50%.
"These are difficult and not at all pink panorama pictures under which we are trying to work and make some positive changes. This is particularly crucial in the context of brain drain and depopulation, the average rate of which is estimated at 6.7 per thousand in the next 80 years. The SEE 2030 Strategy, adopted last month by all participants of the South East European Cooperation Process, is the first comprehensive Strategy which addresses the entire South East European region – including the Western Balkans, EU Member States and also Turkey and Moldova. Moreover, two of the economies in this area are part of Eurozone, and one is a member of G-20. Such geographic coverage is in itself a strong political message. It reconfirms, in most concrete terms, the fact that the region has committed itself to a joint future, based on common interests and shared values. It should be noted that according to the World Bank, the GDP of SEE in 2019 reached some 2 trillion USD, which would make it the 8th largest economy in the world. The potential of such a market is immense," concluded Bregu.
More info on Dubrovnik Forum http://www.mvep.hr/hr/posebni-projekti/dubrovnik-forum-2021/

Talking Points by Secretary General Majlinda Bregu