RCC: Nominations for Western Balkans Women Entrepreneurs of the Year 2022 open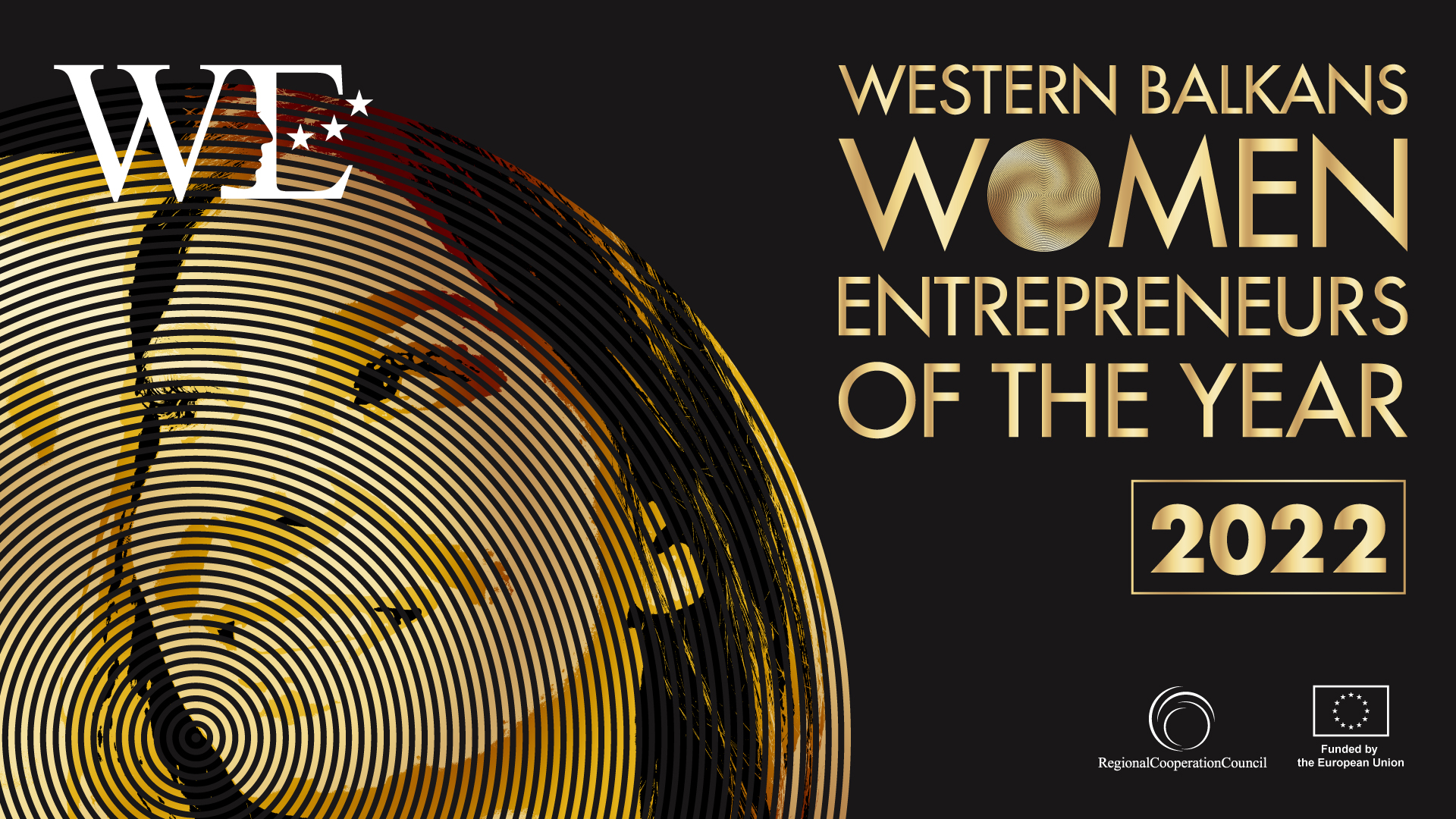 RCC launched the Western Balkans Women Entrepreneurs of the Year recognition last year under its Women Economic Empowerment Agenda
Sarajevo – The Regional Cooperation Council (RCC) is happy to announce that the nomination process for the Western Balkans Women Entrepreneurs of the Year 2022 has begun! The RCC launched this initiative last year in the framework of the Common Regional Market Action Plan 2021-2024 and the Women Economic Empowerment Agenda to recognise women who have started and developed their own business and contributed to new and sustainable jobs for other women and men in our region.
"It was not easy to choose only six among many great nominations last year; however Blerina, Aida, Valentina, Dragana, Pakize and Arta, carried this prestigious title Western Balkans Women Entrepreneurs of the Year 2021 proudly and justifiably, and I am certain this year will be no different. Women entrepreneurs are vital contributors to the prosperity of the Western Balkans. Their hard work, innovative thinking and unwavering commitment truly helps our economies grow and our societies thrive. Through this initiative, it is our intention to give a humble recognition to those brave and fierce women who dared to fight stereotypes and make the change. I am sure that all of you know at least one, if not many amazing women; your mother, sister, friend, partner, or an acquaintance who is an entrepreneur and who deserves to be recognised for all that she has done. So, be quick, nominate your favourite, and next month maybe she will become one of the Western Balkans Women Entrepreneurs of the Year. Good Luck!." said RCC Secretary General Majlinda Bregu.
Western Balkans Women Entrepreneurs of the Year 2021
With less than 22% of Western Balkans entrepreneurs being female, the importance of promoting stories of successful women entrepreneurs from the region stands high. Women economic empowerment is critical to building resilient recovery efforts and a bigger economic growth, as the number of women in labour market is deeply intertwined with the development of the region.
The RCC invites individuals, representatives of public and private institutions, organisations and everyone interested to nominate their woman entrepreneur of the year in one (or more) of the following 6 categories: Green Woman Entrepreneur; Creative Woman Entrepreneur; Travel and Hospitality Woman Entrepreneur; Roma Woman Entrepreneur; Start-up Woman Entrepreneur; Young Woman Entrepreneur.
The recognition process will be open until 28 February 2023, and the eligible women entrepreneurs should have registered their business before February 2022.
More information on the nominee requirements, jury, and general information on the selection process and what's in it for the recognised women on Regional Cooperation Council | Western Balkans Women Entrepreneurs of the Year (rcc.int).