Press Releases
South East European ministers to endorse regional strategy on justice and home affairs, prepared under RCC auspices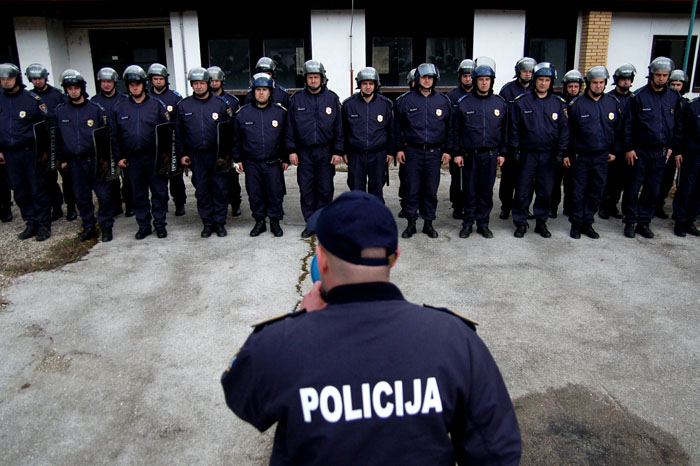 BUDVA/SARAJEVO, 17 March 2011 – A two-day conference of ministers of justice and interior of the South-East European Cooperation Process (SEECP), which is expected to endorse the Regional Strategic Document on Justice and Home Affairs 2011-2013 developed by the Regional Cooperation Council (RCC) Secretariat and relevant stakeholders from the region, commenced in Budva today.
The Strategic Document summarizes in a coherent manner regional priorities and strategic objectives to be reached in 2011-2013 in the fight against organized crime and corruption; migration, asylum, or refugee issues; protection of fundamental rights; cooperation in administrative and civil law matters, with special attention to child protection; as well as police and judicial (courts and prosecutors) cooperation.
"None of these issues can be dealt only at the national level and solely within the individual boundaries", said Hido Biscevic, RCC Secretary General, while addressing the ministerial conference.
"While security and political stability have greatly improved over the past decade, South East Europe is still vulnerable to various forms of trans-national organized crime, corruption and terrorism. Curbing human trafficking, smuggling of migrants, drug trafficking, money laundering and cyber crime requires a consolidated regional cooperation and robust institutional capacities able to deliver effectively."
"The Regional Strategic Document on Justice and Home Affairs is a unique platform to address these pressing issues and provide adequate tools to ensure European standards."
With the Strategic Document, South East Europe will for the first time have clear benchmarks to measure the level of regional cooperation. The Steering Group on Regional Strategy, set up as the monitoring body, will take stock of existing activities at the regional level in the area of justice, home affairs and security cooperation. The results of the evaluation will help understand what works and what does not work, driving the process in the right direction. The first evaluation report on the implementation of the Document will be prepared by the end of 2011.
"When fully implemented, the strategy will provide us with effective tools to stave off the multitude of challenges that continue to haunt the region, by working together and sharing experiences of national judicial and law enforcement authorities", said Biscevic.
The strategy was drafted jointly with delegated representatives of national judicial and home affairs institutions from South East Europe, regional organizations, European Union institutions and agencies, international organizations, national and international experts, non-governmental organizations and professional associations.
The future RCC role will consist of guiding and monitoring the implementation of the Regional Strategic Document. In doing so, the RCC Secretariat will rely on relevant national partners – justice and interior ministries, law enforcement agencies, prosecution, judiciary, research institutes, non-governmental organizations, etc. – and serve as a facilitator among different international organizations and the countries involved, bringing together regional actors and international partners.
The Regional Strategic Document on Justice and Home Affairs 2011-2013, along with the accompanying Action Plan for its implementation is available HERE.
Secretary General Biscevic's address to the SEECP ministerial conference is available HERE as of today.
Common Declaration of SEECP Ministers of Justice and Home Affairs is available HERE.
More news