- Our South East Europe
South East Europe Investment Committee merges economic potentials and strengths in the region
South East Europe is in a great need for improvement of investment climate and steady encouragement to the private sector development. This requires implementation of necessary reforms as well as creation and implementation of long-term growth strategies in the region, all in line with the Europe 2020 Strategy.
Back in 2007, with this exact goal in mind, the South East European Investment Committee (SEEIC) was established as a high level coordination body to encourage implementation of policies related to foreign and domestic investment and growth. SEEIC started as the institutional structure supported and managed by the Organisation for Economic Co-operation and Development's (OECD) Investment Compact for South East Europe.
In 2011, South East European (SEE) ministers and high-level officials welcomed transfer of the SEEIC's management from OECD to the Regional Cooperation Council (RCC) as a sign of progress and enhanced regional ownership.
"SEEIC intends to tackle the investment-related policy improvement through continuous dialogue, cooperation, and cross-border pragmatic initiatives of its members", says Dragana Djurica, SEEIC Project Leader.
According to the recently adopted Work Programme 2012-2013, a key objective of SEEIC is to create and implement a common regional vision for economic development in South East Europe, mirroring and translating the targets of the EU 2020 Strategy into the regional context – the SEE 2020 Vision.
Djurica adds that in line with the priorities of SEE 2020, initiatives in relation to institutional, legal and regulatory frameworks are set to improve and sustain an environment favourable to investment. The goal is to increase competitiveness of the region through joint targeted action and finally to present the region as an attractive investment destination.
"Presenting the region as an attractive investment destination shall be focused on re-branding the image of SEE through mutually tailored regional investment promotion mechanisms, to build a perception of a sound business and economic location."
Maria Bozoudi, Executive Secretary of the Business Advisory Council for Southeastern Europe is of the opinion that the inception of the SEE Investment Compact and its transformation into the SEE Investment Committee over the last years has been a catalytic element in the process of reforms for investment facilitation.
"Through its work, the Committee brings together international experts, government decision makers, and business representatives alike. The business community comprises a crucial partner in the regional cooperation and European integration process, but it is often overlooked during policy making processes."
Bozoudi adds that it is a welcome observation that the region seeks responses to the current crisis though cross-border cooperation: the financial crisis and the need to attract more investment for growth are viewed as regional challenges, common to all SEE economies.
"The SEEIC is based on the spirit of cooperation, merging strengths within and across borders to overcome individual weaknesses. Cross border cooperation for attracting investment is a necessary precondition for improving the image of the region abroad, strengthening regional economic ties, encouraging the activities of local business communities, and for showcasing the further prospects of growth within SEE economies."
The goal of SEEIC is to foster investment climate in the region and thus it is a programme that should build trust between the signatory countries, assesses Mirza Hujic, Senior Advisor in a Sector for Economic Development end Entrepreneurship, of Bosnia and Herzegovina's Ministry of Foreign Trade and Economic Relations.
"SEEIC will stimulate exchange of experiences as well as adoption of best practice of the most developed countries and the goals of Europe 2020 Strategy. This is a global approach that will set framework for necessary reforms since, without a common response to economic crisis, it would be unrealistic to expect meaningful private sector development and accelerated economic growth in SEE."
According to Hujic, Bosnia and Herzegovina understood the need for regional cooperation and ensuring technological development in order to achieve competitiveness.
"To this end, analyses and recommendations realized through SEEIC for various fields are of key importance and my country's institutions use them in the policy creation process."
The Secretariat of the Central European Free Trade Agreement (CEFTA) 2006 can provide substantial support to SEEIC both in determining and implementing its regional commitments, as identified in the SEEIC Work Programme.
By signing the modernised CEFTA back in 2006, the countries from the region opened their markets, expanded trade in goods and services and fostered investment by means of fair, stable and predictable rules, eliminating barriers to trade amongst them, explains Renata Vitez, Director of CEFTA Secretariat, stressing CEFTA's critical role in keeping the regional markets open during the recent economic crisis while the demand for exports, particularly in the EU, was significantly curtailed.
"Still, the success in trade liberalisation and facilitation can only be complementary to countries' competitiveness and their potential to attract foreign investment", elaborates Vitez, underlining CEFTA's limited mandate that cannot address aspects of economic policies other than trade. This is why SEEIC's role is important.
An OECD study which has been carried out in collaboration with the CEFTA Parties highlights some economic features which will have to be taken into consideration while discussing future economic development of the region.
"There is a significant level of concentration in manufacturing activity in both geographic and sectoral terms. Geographically, 70% of the manufacturing activity in CEFTA is concentrated in Croatia and Serbia. From a sectoral point of view, the manufacturing is heavily dominated by low tech or medium low tech industries, the share of which in total manufacturing reaches 79%", says Vitez.
Vitez concludes that, although competitiveness should be the top priority in the economic agenda of the region, "the prospects of the European Union accession should not create a disillusion that progress recorded in harmonising with the EU legislation would automatically increase the competitiveness of the economies."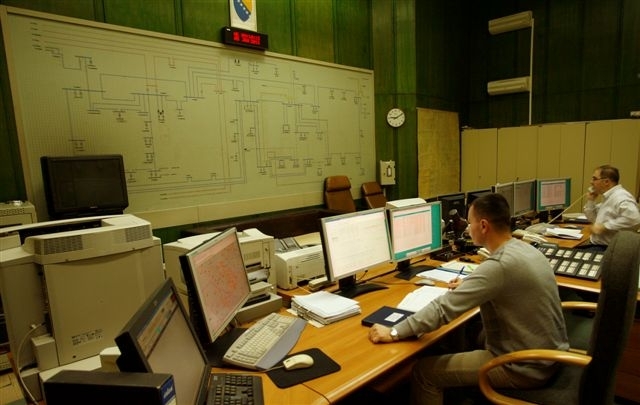 NEWSLETTER ISSUES