Newsletter 24/2012 - Our South East Europe
Shapes, sounds and images of regional cooperation in art and culture
Art and culture frequently reach over borders at which politics stumbles. They are expressed in numerous ways, many of which almost identical and easily recognisable throughout South East Europe (SEE). All these different art and culture forms and heritages face different but yet similar challenges and are constantly looking for ways and modalities to join hands in cross-border projects.
Lejla Kablar, Director of Foreign Policy Initiative Bosnia and Herzegovina (FPI BH), is of an opinion that the main advantage of cultural cooperation in the region is ensuring the success and progressive effect on the development of cultural policies, especially since SEE shares common heritage, values and languages.
"Any initiative aiming, for example, to preserve common cultural heritage, bring benefits to local communities and promote social reconciliation should be supported, especially if the effectiveness of cultural policies, including preservation of cultural heritage goes beyond the capabilities of a single state, which is often the case."
As a general rule, adds Kablar, national governments in the region traditionally supported cultural programmes through direct financing of national cultural institutions.
"Many issues such as lack of political consensus and/or finances prevent cultural institutions from developing sustainable solutions and fulfilling their role in promoting culture and sharing cultural values."
Kablar stresses that positive regional initiatives do exist.
"For example, these are the newly established South East European Museums Network or RCC's Task Force on Culture and Society that enable peer cooperation as well as design of regional projects in the cultural heritage preservation area."
Still, according to her, there are factors that hinder full participation of all countries of SEE, such as unresolved bilateral issues preventing the region to fully participate in cultural exchange, meetings, conferences and projects.
"This is especially true for Kosovo* artists and cultural workers travelling to Bosnia and Herzegovina. Therefore, what we need here is a bottom-up approach involving civil society to start the dialogue on unresolved bilateral issues showing the advantages of cultural exchange and stirring the political dialogue on facilitation of cooperation including visa facilitation processes."
In order to use the opportunities of regional cooperation, Bosnia and Herzegovina still needs to find the way to resolve the legal status of its cultural institutions but also to introduce proactive approach "with certain level of tasty and creative commercialism", as put nicely for Radio Sarajevo recently by Tim Clancy, international consultant for sustainable development, elaborates Kablar.
Voices of les femmes des Balkans

Les Femmes Des Balkans is an exquisite musical opus featuring 13 female singers from Balkan and South East European countries who perform traditional folk songs. The CD was published by the Regional Cooperation Council's (RCC) Secretariat this year.

"It is time to change the narrative of the Balkans – to flaunt the riches and leave behind the miseries of the past", says Nenad Sebek, Executive Director of the Center for Democracy and Reconciliation in Southeast Europe (CDRSEE) in the foreword to the music CD Les Femmes Des Balkans.

"Music has always crossed borders and affected our deepest feelings, cultural roots and identities. The Balkans is home to many ethnicities and religions. That makes for a most fertile garden for art, especially music as the most direct, deep and universal art form".

The editing of the CD was trusted to Biljana Krstic, renowned regional musician and founder of Bistrik orchestra who explains that by carefully selecting the songs, she tried to present all the richness and variety of music from the region, hoping that all 13 performers and songs would be heard far beyond South East Europe, showing their great cooperation.

"Traditional music of peoples from the Balkans has for centuries resisted influences from the East and West and has kept characteristic flair of the region. Through this project we wish to send a message of female voices that have always been in favour of commonness. Connecting the region by music that is a universal art and the most divine creation of a soul is of extraordinary importance."
Film-makers are yet another group of art and culture promoters eager to widen their work habitats and explore regional potentials.
Amra Baksic Camo, President of the Association of Film Workers in Bosnia and Herzegovina, points out that cooperation of filmmakers in the region has existed for years already and since the beginning of the millennium the co-productions in this sector has been growing.
"The reasons are multiple but it is primarily due to the history we share and cultural environment we deem common. Actors and authors travel and belong not only to their national cinematography but also to those of their neighbours."
"For example, our joint regional presentation at the Cannes Film Festival gave us the opportunity to identify ourselves to the world not only as small, interesting individual film nations but also as a region that always has something new to offer."
Still, the distribution of films does not go as smoothly, hand-in-hand with the production, says Baksic Camo, explaining that only with the whole spectrum of services there could be a real strength – the market.
"The Sarajevo Film Festival is a simple proof that the interest for regional film can only be created by work and complementary activities in all aspects of the film industry."
"When the financing is concerned, there has been an idea of a regional fund, some kind of small Eurimages", she mentions, assessing that by availing the additional, significant funds, the regional cooperation would be further strengthened.
The filmmakers from the region have already grouped their forces in the forum called Regional Forum on the State of the Film Industry in South-East Europe. It was started by the Sarajevo Film Festival in cooperation with Screen International, one of the leading international magazines in the film industry, in Sarajevo, Bosnia and Herzegovina, in July 2010.
The Forum that was conceived as a discussion platform for film professionals from SEE, promotes harmonisation of national film policies, and creates possibilities for an exchange of ideas and good film practices.
At the 4th meeting of the Forum that was held in Sarajevo, in July 2012, the participants supported the orientation towards new and innovative modalities of cooperation with a view to ensure that the cultural sector reaps benefits of technological advances and cooperation.
On this occasion, the Forum called upon the RCC, its Task Force on Culture and Society, together with the Chairmanship-in-Office of the South East European Cooperation Process (SEECP), as key mechanisms for strengthening cooperation in SEE, supported by the strategic partnership with the Sarajevo Film Festival, as a key platform for regional audio-visual professionals, to develop a programme for the implementation of this initiative, explains Mladen Dragasevic, Head of Building Human Capital and Parliamentary Cooperation Unit at the RCC Secretariat.
"On top of this, as apriority for the upcoming 2014-2016 period, the RCC plans to streamline regional efforts that would lead to the development of new business models for creative industries, expanding the traditional role of cultural institutions in providing access to cultural content with the aim to preserve it for future generations. Such approach needs to be used in the implementation of the next phase of the Ljubljana Process, the development of the Regional Film Fund, cooperation among national museums in the region, etc."
---
* This designation is without prejudice to positions on status, and is in line with UNSC 1244 and the ICJ Opinion on the Kosovo declaration of independence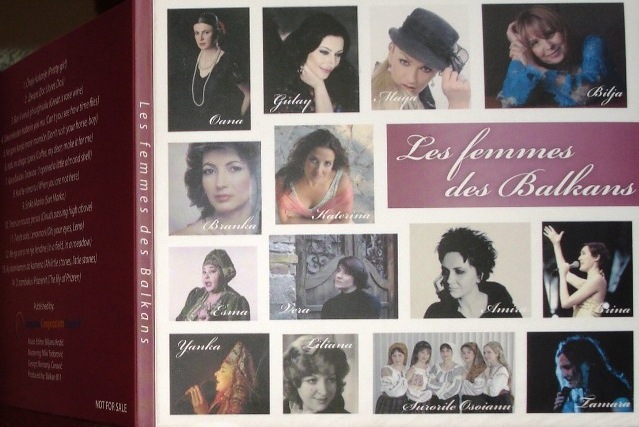 NEWSLETTER ISSUES