Newsletter 26/2013 - In focus
SEE 2020 – A JOINT REGIONAL FRONT FOR FIGHT AGAINST UNEMPLOYMENT, by Nand Shani, Expert on Economic and Social Development, RCC Secretariat
The unemployment rates in the Western Balkan countries, already at precarious levels at the onset of the global economic crisis, have deteriorated sharply. In 2008, unemployment rate for the region as a whole stood at 18.2% and by 2011 it reached 22.8%. Between 2008 and 2011, the number of employed persons fell by more than 800,000 in these countries, the majority of which joined the army of the unemployed, while others, discouraged, stopped looking for a job and dropped out of labour force altogether.
Youth unemployment is between 2 and 3 times higher than the overall unemployment. One out of every 4 or 5 unemployed persons is in the age group between 15 and 24. Almost 3 out of every 4 unemployed persons have been without a job for more than a year. This carries direct consequences in terms of social exclusion and obsolesces of skills, and keeps youth and the long-term unemployed as the main victims of job drought. Average unemployment rate for women in the Western Balkan countries is 24.2%, compared to 22% for men. However, average inactivity rate is higher among women and stands at 60% compared to 42% for the male working age population.
South East Europe 2020 (SEE 2020) – the regional growth and development strategy aims to address the challenge of unemployment as the major social challenge these countries face in a coordinated manner. The strategy that is to be developed by November 2013 will envisage clear targets, indicators and policy measures to guide cooperation in line with national priorities. The strategy rests on five pillars (integrated, smart, sustainable, inclusive growth and good governance), all of which make an important contribution in stimulating the economy to create new jobs, while ensuring that the right combination of skills is available for those jobs.
In the framework of inclusive growth, Western Balkan countries have agreed to increase the overall 15+ employment rate from 40% to 45% for the region as a whole by 2020. The Regional Cooperation Council (RCC), in a consultative process with the region's Ministries of Labour and other relevant regional and international stakeholders, has identified concrete areas for promoting employment. The outcomes can be strengthened through joint national or regional cooperation actions, which will constitute the building blocks of the inclusive growth pillar of the SEE 2020 strategy. These priority areas include improving labour market governance, facilitating labour mobility, strengthening linkages between the worlds of education and work and developing social economy initiatives.
Countries have recognized the need to improve employment outcomes through the pursuit of joint actions for better labour market governance. More effective labour market governance strikes an enabling balance between employers' requests for increased efficiency and flexibility in the labour market and workers' needs for job stability, social protection and social security.
The reallocation of workers across the region and across jobs allows the best use of cross-country resources, sector priorities and new technologies, thus contributing to countries becoming more specialized and competitive in areas and sectors in which they have a comparative advantage. At the individual level, labour mobility enables the expansion of the scope of opportunities for finding a job that matches one's skills or aspirations. To that end, countries will pursue increased labour mobility for job creation and development.
Currently, there are large imbalances between labour demand and supply in the Western Balkan countries. Economic restructuring has displaced a part of the workforce from shrinking sectors to unemployment and inactivity rather than to new growing sectors, mostly due to the lack of skills. The existing mismatch between labour market requirements and skills provided by the educational and training system calls for better understanding and focused immediate and long-term action.
The region needs to creatively address the issue of the provision of appropriate skills for current and future jobs and better functioning of labour markets, in order to avoid business cycles of jobless growth and job-shedding decline. Countries will need to join forces to increase awareness and capacities to anticipate demands for skills, thus improving the matching process through evidence-based policy making and greaterrelevance of education and training systems to labour market needs.
In the context of SEE 2020, the RCC aims to stimulate communication, best practice exchange on enabling legal frameworks, policies, strategies and actions and cooperation of relevant stakeholders, in order to help them fully capitalize on the social economy potential.
KEY REGIONAL AND INTERNATIONAL STAKEHOLDERS ACTIVE IN THE RCC WORK ON SOCIAL AGENDA

Friedrich Ebert Foundation (FES) has a Regional Project for Labour Relations and Social Dialogue in SEE. From the very beginning, FES has both financially and conceptually supported RCC's social agenda of regional events. These activities have had a much needed tri-partite nature, where trade unions and employers' organizations have contributed to the discussion with governments on important social agenda topics.

The London School of Economics European (LSEE) Institute's Network on Social Cohesion in South East Europe has been important in terms of providing high quality research on social development, like the recent publication on labour market and skills, and actively contributing to policy dialogue and discussion.

European Commission (EC) and its Directorate General for Enlargement and for Employment and the World Bank (WB) are significant partners in terms of the forthcoming cooperation. They are partnering with the RCC to promote jobs and social inclusion at the regional level, which will strengthen country reporting on social affairs, help better understanding as to why there is low job creation in the region, and build capacities for design and implementation of effective social policies.

The European Training Foundation (ETF) is also aiming to strengthen the capacities in the European Union (EU) enlargement countries to further develop and embed evidence-based policy making and policy implementation through skills foresight, institutional assessment, and monitoring of human resources development.

The South East Europe Centre for Entrepreneurial Learning (SEECEL) promotes structural cooperation in line with EU policies for entrepreneurial learning as a key competence.
Nand Shani, an Albanian national, has been working as Expert on Economic and Social Development at the RCC Secretariat since 2008. Prior to that Shani, among other things, had been working as Director in the Department for the Legalization and Formalization of Extralegal Economy in the office of the Albanian Prime Minister (2006-2008), part-time lecturer at University of New York in Tirana (2006-2008) and at Marin Barleti University in Tirana (2005-2008) and economist, consultant and country manager at the World Bank (2002-2006). Shani holds Master of Arts in Economics degree from Central European University.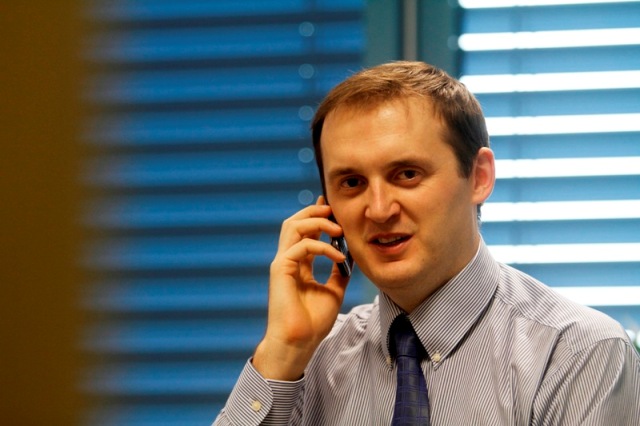 NEWSLETTER ISSUES