Newsletter 26/2013 - Our South East Europe
Boosting employment in South East Europe by 2020 by acting 'smart'
Unemployment, skills and jobs mismatch on labour markets, poor labour mobility, inadequate education systems, insufficiently developed life-long learning systems, etc. are just some of the common issues that seek attention of the growth and development strategies in the region of South East Europe (SEE).
The Regional Cooperation Council and its partners initiated development of the SEE 2020 growth strategy, following ministers' of economies endorsement of the SEE 2020 vision back in November 2011.
Development of this five-pillar regional strategy SEE 2020 - integrated growth, smart growth, sustainable growth, inclusive growth, and good governance for growth, is well on its way. Its smart growth pillar, within the education and competences dimension, deals with the very issues of education, skills and competences, on the basis of jointly agreed regional priorities and goals.
"Members of the Education Reform Initiative of South Eastern Europe[1] (ERI SEE) who participated in the RCC-lead Regional Workshop – Education in SEE 2020 Strategy, in Sarajevo, Bosnia and Herzegovina, in April 2013, agreed on the regional 'smart' priorities, measures and actions to be a part of SEE 2020 strategy", says Mladen Dragasevic, Head of the Building Human Capital and Cross-Cutting Issues Unit at the at the Regional Cooperation Council (RCC) Secretariat.
"The agreed targets, still pending official approval of the SEE Ministers of Education, aim at increasing GDP per employed person by 33% and raising the region's workforce by 300,000 highly qualified people."
According to Dragasevic, regional priorities in this domain include education quality, qualifications and mobility, as well as inclusiveness and life-long learning.
"There are many possible measures that could be undertaken throughout the region. They include development of practical competences through work-based learning, diversification of qualifications and removing obstacles for their recognition, increasing participation in education at all levels, and prevention of early school leaving."
Ankica Paun Jarallah, Director of the Croatian Employment Service explains that in practice, the gap between the education system and labour market is tangible.
"In Croatia, for example, as well as in majority of the European Union (EU) countries, education systems are characterised by inadequate links between adult education and labour market needs and insufficiently developed life-long learning systems."
"The Croatian Employment Service works towards including the unemployed persons into the education and training through active employment policy measures. The programmes of education/training for occupations needed at the labour market puts the emphasis on practical work, allowing unemployed persons to gain special skills and competences for future employment."
Jasminka Markovic, Director of Centre for Education Policy from Belgrade, Serbia, is of the opinion that one of the most important investments a country can make is an investment in education.
"Education is critical for reducing poverty and inequality, it helps people work better and can create opportunities for a continuous, sustainable and viable economic growth."
"Education encourages transparency, good governance, stability, and helps fight against corruption."
Advanced education, vocational training and life-long learning systems can serve many employment-related purposes.
When it comes to the long-term unemployed and other vulnerable groups, Paun Jarallah finds that adequate education/training would raise the level of labour qualifications, eliminate risks of unemployment for long periods of time and affect the development of positive attitudes towards the life-long learning concept.
"The skills and jobs mismatch and the need of the labour market for specific knowledge and skills would not be resolved spontaneously, without timely planning for the needed qualifications, which requires deep knowledge of trends and projection of the future economy needs and development potentials in certain industries."
Paun Jarallah adds that, to that end, the Croatian Employment Service has developed a new 'Labour Market Information System (LMIS)', software application that, by combining relevant labour market data, gives macroeconomic review of labour market needs on national and regional levels (employment, unemployment, salaries, etc.), and explains the structure of offer and demand at the local/regional level within different economy sectors.
Markovic believes that education would become one of the foundations for achieving the goals of the SEE 2020 strategy.
"The SEE 2020 strategy offers a unique opportunity for a coordinated and concentrated action of all relevant policy making stakeholders in the region. Uniqueness of SEE 2020 is also in its ability to mobilise the efforts of diverse interests to achieve a common goal: sustainable and smart growth of the countries."
In her opinion, this model recognises that countries are the ones to determine their own national education goals, but also commits to focusing on shared priorities in achieving SEE strategic goals.
Although implementation of the SEE 2020 strategy will require strong and coordinated support from all regional institutions and stakeholder groups, the ERI SEE as a regional platform for cooperation in the field of education and training would remain dedicated to the facilitation of regional collaboration, promoting peer-learning and focusing on supporting the networking of national institutions in education and training, says Markovic.
Paun Jarallah concludes that the importance of the ERI SEE lies primarily in ensuring the opportunities to exchange experiences and good practices examples in certain aspects of this complex area of SEE 2020.
[1] ERI SEE members: Albania, Bosnia and Herzegovina, Croatia, Montenegro, Moldova, The Former Yugoslav Republic of Macedonia and Serbia; Observers: Kosovo*, Bulgaria and Romania, available at http://www.erisee.org/node/8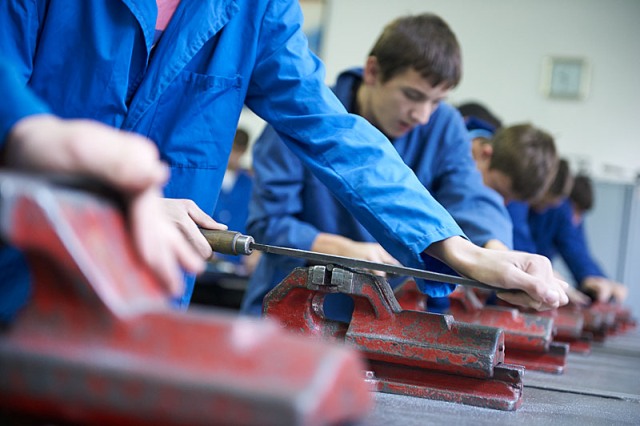 NEWSLETTER ISSUES