Newsletter 29/2013 - Our South East Europe
South East Europe heading towards sustainable and affordable energy sources
Sustainable, affordable, efficient, reliable and environment-friendly are the most commonly used terms to do with energy nowadays. Although the terms themselves describe quite a challenge even for the developed countries, they become even more challenging when put in the context of an urgent need for economic growth.
The countries of South East Europe (SEE) are to face these challenges aimed to improve prosperity of its citizens and facilitate eventual integration with the European Union (EU).
Energy sector is probably one of the most suitable areas for promoting but also accelerating regional cooperation in SEE, says Miodrag Gluscevic, Head of Department for Communal Issues, Urban Planning and Environment at Standing Conference of Towns and Municipalities – National Association of Towns and Municipalities, Serbia.
"This is not just for the fact that countries of the region showed that thy share same visions and common values by joining Energy Community, but because they inherited similar problems like high energy intensity, low level of energy efficiency, unrealistic parities, undeveloped and deteriorating infrastructure, undeveloped institutional capacities, particularly at the local level, and energy poverty."
The experience from the region show that, even though very simple and obvious principle, energy efficiency has proven to be very hard to implement due to the unfavourable environment for such kind of projects, underlines Gluscevic, adding that these barriers could also be seen as the opportunities for networking and joint action.
"Intensifying cooperation by sharing the knowledge and transferring know-how and experience that exists in the region is one of the ways to go forward. For example good practice of energy management in some countries and cities could be shared with others."
In his mind, utilizing low cost-measures like behavioural changes could be area for joint approaches and actions.
"Furthermore, scientific base in the region exists but it has to be matched with local needs. In order for such a cooperation to be achieved, local agents in terms of networks or associations need to be identified and mobilized."
As for the SEE European perspective, Márta Szigeti Bonifertné, Regional Environmental Center (REC) Executive Director underlines that the SEE region requires massive investment in the energy sector within the next several years to meet its EU energy obligations by 2020.
"In order to reach the EU targets, most SEE countries need to focus carefully on their national strategies and investments into those sectors and projects which are capable of satisfying energy demand, saving energy and minimising environmental externalities. This is an enormous challenge."
Szigeti Bonifertné thinks that challenges in the energy sector could be used as opportunities to create jobs and address the issue of energy poverty, while at the same exploring the cross-border dimensions of energy infrastructure projects in order to help achieve an integrated energy market.
"REC supports the region in identifying the least carbon-intensive amongst realistically available options in order to meet energy needs, assists policy to develop low-carbon emission strategies in dialogue with stakeholders, and to establish a sustainable environment through energy efficiency and the use of renewables."
There are several projects through which REC aims to support region's countries in dealing with climate change issues, explains Szigeti Bonifertné:
From Marginal to Renewable Energy Sources (M2RES), which supports the recovery of marginal areas through investments in RES, enhancing the decision-making process and raising awareness of how to optimise the use of local RES energy and territorial resources;
Low Carbon South East Europe (LOCSEE) focuses on developing a systematic cross-sectoral approach on low-carbon policies, increasing the know-how of institutions, the coordinated transfer of EU climate legislation, and stakeholder involvement in policy development;
Support for Low Emission Development (SLED) project is to increase the capacity for climate-resilient, low-emission development in the electricity and building sectors.
The region has moved forward undertaking concrete steps to take up the challenges. South East Europe 2020: jobs and prosperity in a European perspective strategy (in short: SEE 2020) is a document developed under auspices of the Regional Cooperation Council (RCC) that was endorsed by the region's ministers of economy on 21 November 2013. It demonstrates a clear recognition by the governments in the region that, by cooperating closely in selected areas, they can overcome some of these challenges and accelerate attainment of their goals in key sectors.
"SEE 2020 will tackle energy/energy security and climate/environmental challenges within the Energy and Environment Dimensions of the Sustainable Growth Pillar, integrate the energy and environmental aspects into the wider context of economic growth and enhance regional response to these raising multidisciplinary challenges", says Miroslav Kukobat, Head of Infrastructure and Energy Unit at the RCC Secretariat.
"It will contribute to addressing these issues through promoting increased investments in energy and environmental infrastructure, energy efficiency, renewable energy sources and clean fossil fuel technologies as the bridging options towards zero emission economy and the most efficient ways to increase security of energy supply and fight the economic and financial crisis."
According to Kukobat, it is essential that sustainability is deeply engrained in all SEE 2020 policies.
"Some estimates are pointing out that greening the global economy and putting it on a long-term sustainable growth path would require about $14 trillion of investment. In spite of huge investment, developing a new economy based on a more efficient use of resources will create jobs, support competitiveness and cut costs, while preserving health and environment."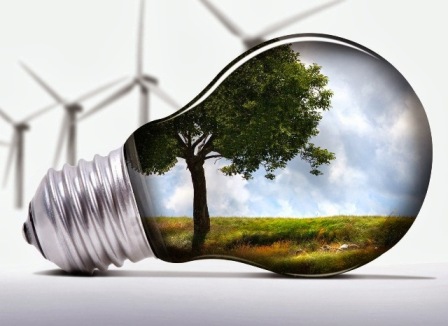 NEWSLETTER ISSUES