Newsletter 5/2010 - In focus
INTEGRATED INFRASTRUCTURE PLANNING, by Miroslav Kukobat, Head of Infrastructure and Energy Unit, Regional Cooperation Council Secretariat
Infrastructure has no single definition. A broader definition is the resources required for a society and its economy to function. At the same time, infrastructure represents a substantial share of the economy. Infrastructure planning primarily relates to new infrastructure creation but also phasing out of deficient and outdated infrastructure when it is cost-effective.
Infrastructure is most frequently discussed in terms of its characteristics – durability, scale, inflexibility, and high investment costs – but that is seldom seem as satisfactory. Increasingly, its meaning has also been shifting from one focusing on physical fixed assets such as energy, telecommunications, transportation systems, waste, water, etc., to softer types of infrastructure, such as information systems and knowledge bases.
Rising global challenges, primarily linked to a need to ensure sustainable development, request 'sustainable infrastructure'. It reflects a more holistic view of the world. Just providing investment, although an important prerequisite, is in itself not enough to ensure the long term social and economic viability of infrastructure. Sustainability is about using our resources efficiently. One way to do this is to integrate our infrastructure – roads, telecommunications lines, waste systems, schools – as effective and integrated infrastructure policies are necessary to foster integrated economic development.
Necessary infrastructure integration includes a few dimensions.
National infrastructures integration is needed especially when small regional countries are in question, in order to benefit from the economy of scale, foster the overall security of infrastructure products and services, and increase the overall regional competitiveness. This necessity has been already well recognized by the Energy Community and the prospective Transport Community concerning the energy and transport infrastructures integration, respectively. The major features on integrated infrastructure are inter-operability and inter-connectivity. In a case of transportation infrastructure inter-modality is an additional feature that concerns efficient inter-change between different transport modes.
Each type of infrastructure (and even different sub-sectors within the same infrastructural sector) has its own features and each poses a particular set of challenges. In spite of these specificities, their integrated development planning and design can significantly optimize the overall infrastructure development. To illustrate, transportation infrastructure is linking the densest populated areas or the ones with the most intensive economic activities. These areas are at the same time the biggest energy consumers and as a rule the most jeopardised areas by the environmental pollution that request adequate environmental infrastructure to cope with this pollution. This is the main rationale behind the need to integrate energy, transport and environmental sectors and their sub-sectors when planning respective infrastructures.
With coordinated and integrated infrastructure planning and management as well as with concentrating different infrastructures (energy, transport, environmental) numerous benefits could be reached: easier and cheaper maintenance and operation; more effective physical and IT control over the integrated infrastructure including smart energy grids, intelligent transport systems, integrated infrastructure performance monitoring systems, securing adequate protection of critical infrastructure and reducing vulnerability of infrastructure to cyber disruptions and attacks; intelligent disaster-resilient infrastructure; decreased expropriation costs and less land occupied; avoiding inefficient investments (for example unnecessary parallel development of infrastructure) and securing the most efficient use of existing infrastructure; cheaper and more environmentally friendly transportation and diversification of transport fuels; reduced overall detrimental environmental impacts arising from construction and maintenance of infrastructure; some of the environmental infrastructure by-products and waste could be used as energy carriers; decreased habitat fragmentation and increased biodiversity to restore functioning ecosystems and provide the fabric for sustainable living; more effective development of green infrastructure to connect different bio-geographic regions and habitats as eco-bridges, eco-ducts etc.; easier adaptation to changed climate conditions which is likely to put a strain on the existing infrastructure based on research on the impacts of climate change on infrastructure and other related issues etc. Moreover, part of infrastructure developed in the territory of one country can be used to meet infrastructure requirements of a few, most frequently, neighbouring countries.
Additional dimensions of integration in planning the infrastructure development are inclusion of different levels (supra-national, national, regional, local) and different stakeholders reflecting diverse interests that need to be reconciled in order to reach balanced development.
Integration of different infrastructural sectors and sub-sectors could be made even more complex by considering additional integration of related economic sectors in a very wide context.
Different, mainly ageing and not sufficiently efficient infrastructural sectors and subsectors, are unequally developed throughout the region. For example, roads although still underdeveloped are the backbone of the regional transportation system, moving the vast majority of the countries' products and goods, and providing the vital link between the different modes of transportation. Oil and particularly gas infrastructure is underdeveloped and in some regional countries nonexistent. The situation concerning environmental infrastructure (waste, water) and in particular solid waste and waste water is even worse.
Countries from the South East European region need:
to extend the service life of existing infrastructure;
to build, rehabilitate, and rebuild infrastructure in ways that: minimizes the impact of construction activities on already congested infrastructure, optimizes the overall cost/benefit for the improved infrastructure, facilitates future adaptation to accommodate changing demands;
to effectively address the infrastructure challenges posed by natural or man-made extreme events and hazards – including earthquakes, floods, operation interruptions due to different reasons, and acts of terrorism – by designing and constructing less vulnerable infrastructure to minimize loss, and employing rapid restoration techniques to restore functionality after a disaster occurs.
Effectively addressing these challenges will require a versatile, multidisciplinary, and collaborative approach. Success will require active involvement of different level stakeholders. Success also will require work spanning the full technology continuum – from fundamental sciences and advanced research to create new knowledge, materials, and systems; through applied Research and Development (R&D); to effective technology transfer and deployment – as well as policy and program management initiatives.
Role of R&D and adequate education system is crucial to enable the delivery of safe, environmentally-friendly, long-lasting, disaster-resilient, and cost-effective infrastructure, and provide a high level of service.
To start integrated infrastructure development planning in the region requires defining its economic, social and environmental goals. Next step would be to determine infrastructure needs by considering a variety of scenarios depending on relevant factors, such as:
Socio-demographic change – total population, ageing, population distribution;
Economic change – size and mix of the economy, growth, globalization, labor markets;
Climate change – the impact of change in climate patterns such as temperature, run-off projections, sea level rise and storm surge probabilities on the demand for infrastructure and the maintenance of existing infrastructure networks;
Energy – secure, sustainable and competitive energy leading towards a low-carbon economy; and
Technological change – whether change in technology will reduce or increase the demand for certain infrastructure systems, create entirely new demands; and/or change the way infrastructure systems are built, managed and operated;
Some of the challenges, for example those associated with climate change and the availability and cost of various energy sources, have long-term implications. Infrastructure networks also tend to have long lives. For these reasons, scenario analysis frequently involves an assessment of the future over 20, 30 or more years.
There is a need for a new integrated planning model for strategic infrastructure – one that optimizes current resources and provides a framework to encourage private sector finance and enterprise. There needs to be a more proactive approach towards strategic infrastructure planning where industry, together with government at all levels, cooperate and develop a system wide view.
The preparation of an integrated infrastructure development plan is essential for local authorities and partners. This 'bottom-up' approach connected with community (local level) infrastructure characterized by their smaller scale and their direct relevance for people is complementing 'top-down' approach linked to mainly exercised strategic infrastructure planning. This orchestrated development of necessary social infrastructure (schools, playgrounds, kindergartens, medical facilities), physical infrastructure (water supply and sanitation, roads and transport, electricity, drainage, communication) and green infrastructure (parks, rivers, street trees) is required to ensure that sustainable communities are created. To fulfill this role an adequate planning must identify the infrastructure requirements for the area, who will provide it and when. This is not something that planners can do alone. Working with partners to prepare an infrastructure development plan is essential. The production of an integrated infrastructure plan will also yield significant benefits for 'partner' service providers. It creates scope for greater efficiency and more beneficial outcomes in the planning and delivery of their individual service strategies.
Miroslav Kukobat, M.Sc. in Electrical Engineering, has been Head of Infrastructure and Energy Unit of the Regional Cooperation Council (RCC) Secretariat since April 2008. He began his professional career in contracting and consulting company with appointments ranging from junior position to Project Manager. Before joining the RCC Secretariat, Kukobat worked for the Serbian Ministry of Mining and Energy as Head of European Integration and International Cooperation Unit. He published a number of articles, conference papers and contributed to national and local energy strategies.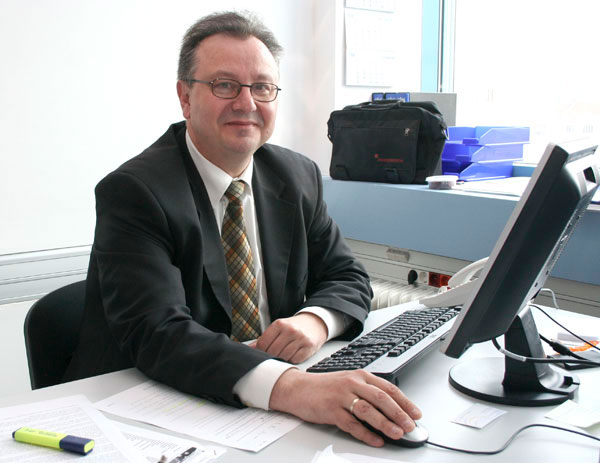 NEWSLETTER ISSUES