Newsletter 5/2010 - Our South East Europe
Improved transport infrastructure fundamental for efficient and safe mobility of persons and goods
Roads, railways, airways and waterways have been and will continue to be unprecedented source of prosperity in social and economic terms for any country or region in the world.
"Globalization has created a demand for goods and services, which makes improved infrastructure and more efficient transport systems preconditions for economic development", says Amna Redzepagic, Expert on Infrastructure at the Regional Cooperation Council Secretariat in Sarajevo.
In a South East European (SEE) context, "regional approach is better suited than a national one due to several reasons: planning and prioritizing major transport links, ensuring compatibility of technical standards, setting up regulations and facilitating border-crossing procedures", explains Redzepagic.
Christophe Nicodeme, Director General of the European Union Road Federation ( ERF) agrees with a regional approach to development of transport infrastructure networks, stressing a need for SEE regional links with its surroundings, in particular the European Union (EU).
The ERF, a non-profit association that acts as a platform for dialogue and research on mobility issues, has initiated and developed the European National Road Association Forum (ENRA Forum).
"A major objective of the ERF, and the ENRA Forum in particular, is to foster the exchange of skills, knowledge and experiences between members and to provide them with the most useful information on road and transport infrastructure, safety and mobility issues" says Nicodeme.
The SEE countries are continuously making progress in reforming the transport sector by implementing visions and goals defined in their national transport strategies. Still, the major obstacle to the economic development in SEE is the low quality of transport infrastructure in and between these countries as well as with EU member States.
The role of national road associations, in Nicodeme's mind, is essential and should be focused on strengthening of relations between different countries and helping their national authorities, road and transport stakeholders to better tackle challenges they are facing for the harmonious development of a suitable road and transport infrastructure.
The question if enough is being done to address regional transport deficiencies is especially obvious during an economic crisis, when the governments often choose to focus more on market reinvigoration than infrastructure investment.
"Lack of adequate funding prevents the simultaneous construction of rail, road, air and maritime facilities in the entire region", highlights RCC's Redzepagic.
Commitment to regional approach however recently resulted in a very good example of regional cooperation – a joint rail company project set up by Slovenia, Croatia, Serbia, Montenegro and The Former Yugoslav Republic of Macedonia, which officially started its operations in early September 2010.
"Since each railway in the region is highly dependent on the structure of neighboring system, these countries have recognized the need to establish a joint body in order to reduce the time of transport of goods along Corridor X, demonstrating political will to support development of big infrastructure projects in the region", explains Redzepagic.
Another field of transport that requires additional attention is aviation.
"Civil aviation is one of the main backbones of the European economy while the air traffic management (ATM) network is the backbone infrastructure of civil aviation", says Alfonso Arroyo, Director of the ISIS Programme (Implementation of Single European Sky In South East Europe).
"The ATM European stakeholders have agreed on reforming the European air traffic control system to meet the challenge of large increases in air traffic expected in the coming years. This reform will also increase security, reduce costs, delays and the impact of air traffic on the environment. This ambitious reform is what we call the Single European Sky."
The rationale behind introduction of the Single European Sky (SES) as explained by Arroyo is simple: the current European route network is still the amalgamation of national routes; routes for intra-European flights are some 15% less efficient than domestic flight routes. All in all, the current cost inefficiencies of the European ATM system are calculated to close to € 4 billion.
Introduction of SES will definitely change prospects of air transport in Europe.
"The decisions being taken and the regulations being introduced in a myriad of areas such as interoperability, airspace design and participation in functional airspace blocks, establishment of national supervisory authorities, certification and designation of service providers are already having a direct consequence in the way ATM is managed in the SEE countries", elaborates Arroyo.
According to him, there would be little benefit if the SES implementation within the EU was completed successfully but without establishing the necessary connections and harmonized regulatory environment with the EU's bordering regions.
Due to many pending activities and initiatives in transport infrastructure that involve both SEE region and the EU zone, the RCC has identified its action priorities for the period 2011-2013 to be in air and road traffic sector.
"The European Commission sees the RCC as an essential partner in the region and its role to coordinate developmental projects and create a political climate susceptible to implementing projects of a wider, regional character is of a great help", says Arroyo.
The ERF extends vision of RCC's role to further dissemination of information and organisation of conferences, workshops and similar events that would help major stakeholders in their decision-making process towards an efficient development of the roads and transport in SEE.
One such event is a conference on the Implementation of Single European Sky in South East Europe (ISIS Programme), held in Budva, Montenegro, and co-organized by the RCC, the European Commission and the International Civil Aviation Organization. It brought together high-level representatives of national authorities from South East Europe responsible for air traffic, who agreed that improved air traffic regulation would stimulate connectivity and create new market opportunities in the region (read more on the event in the Activities in Brief section).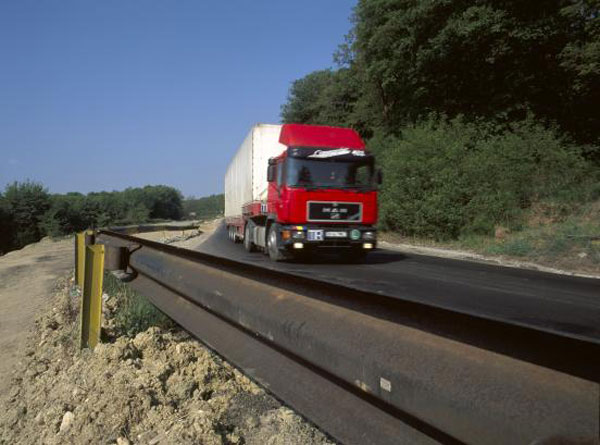 NEWSLETTER ISSUES