Newsletter 8/2010 - Our South East Europe
Civil society, important factor of development in South East Europe
In the year to come, countries of South East Europe (SEE) will continue with efforts to secure or improve current positions vis-a-vis their European agendas. This ultimate goal remains challenging and requires engagement of multiple society layers.
In supporting the European Union (EU) accession efforts and aspirations of SEE countries, the Regional Cooperation Council (RCC) will strive to foster an open, transparent and regular dialogue with civil society, thus promoting citizens' participation in public life and in decision-making, while emphasizing the essential values that are shared by the citizens of Europe.
Underlining the importance of civil society involvement, Jelica Minic, Deputy RCC Secretary General, refers to the EU Enlargement Strategy publicized last month, which reads: "The involvement of civil society organizations in the pre-accession process contributes to the quality of and public support for accession-related reforms".
She stresses that this sentence summarizes the whole spectrum of activities preformed by the civil society organizations, particularly since the end of the 1990s, when the countries in the region received a clear European perspective.
"Indeed, they are among the main promoters of European integration in the societies where they operate and considerably contribute to awareness building, culture of political dialogue and tolerance, and establishment of more complex and more productive relationship between governmental, business and non-governmental sectors."
Europe 2020, EU's growth strategy for the coming decade, foresees the EU to become a smart, sustainable and inclusive economy, in which member states would deliver high levels of employment, productivity and social cohesion.
The strategy reinforces that its success depends on the involvement of all sections of society, not just governments: businesses, trade unions, non-governmental organizations, local authorities and individual citizens.
At present, many of the SEE countries are still struggling with pending reforms needed for the EU family membership.
An analysis titled Role of Civil Society in BiH Constitutional Reform,[1] issued by the Foreign Policy Initiative of Bosnia and Herzegovina[2] in July 2009, concludes that it is an imperative to include the general public in the form of civil society organizations, in discussion of constitutional reform in the country.
"The objective of civil society should be to insist on returning public discourse into the framework of democratic, consensual and constructive dialogue, which would be led within the legitimate domestic institutions."
Many of RCC's activities aimed at increased involvement of civil society are realized through partnerships, one of which is with the European Movement (EM), a civil society organization that brings together 42 national councils and 27 associated members in Europe. The EM qualifies for one of key catalysts of developments in SEE countries, given its openness to political, economic, social and cultural trends in civil society.
Activities of each National Council of European Movement are subject to specific circumstances of the country they represent. Still, common European direction is integrated in all the approaches.
Referring to the situation in her country, Arina Kraijdan, President of European Movement of Moldova, highlights the rise of interest for European integration issues. Still, a deep crisis in Moldovan society, as proven during the latest parliamentary elections held in November 2010, illustrates that the society remains split not only over the question of political preferences but also in understanding the past and the future of the country[3].
"In such conditions, the task of European Movement of Moldova is to transform the issue of European integration into an issue that brings together our society."
Maja Bobic, Secretary General of Serbian EM reminds of her country's crucial phase in the EU integration process, after receiving the questionnaire from the European Commission, based on which the country's application would be assessed.
"Civil society of Serbia will monitor these preparations and assist as much as it can, while looking forward to the candidate status and even more, opening of negotiations. This next step means more work for the state administration and the entire society but it also marks 'the point of no return' on Serbia's EU path."
According to Bobic, this would mean facing significant challenges and dealing more seriously with some essential reforms - in judiciary, rule of law, fight against corruption and organized crime.
Minic reminds of the recently established civil society facility – a targeted European Commission mechanism to help civil society organizations strengthen their capacities and professionalism, which is very much focused on initiatives at the local level, regional networking and visiting counterparts in the EU.
"The role of civil society organizations in sustaining democratic development, good governance and necessary societal reforms in South East Europe is indispensable, in particular against the background of historical complexities and challenges of transition in our region", concludes Minic.
---
[2] Foreign Policy Initiative BiH describes itself as a non-profit, non-government organization, dedicated to advance and influence debate and discussion among academics, activists, policy and decision makers in Bosnia and Herzegovina.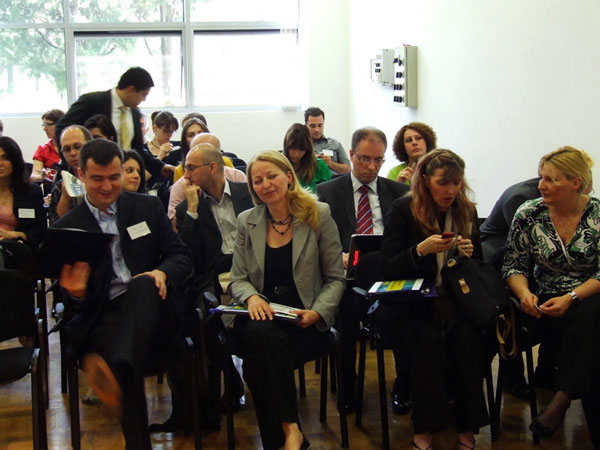 NEWSLETTER ISSUES