Newsletter 8/2010 - Our South East Europe
Economic recovery of South East Europe requires mobilisations of all available resources
Economic recovery from the global financial crisis, although at a slow pace, has started in many countries. Despite deep scars that the recession has left on the economies throughout the world, activities aimed at financial revival have already been undertaken.
South East Europe (SEE) is facing the same challenge with even more severe lingering effects of the crisis.
Sanjin Arifagic, Senior Expert on Economic and Social Development at the Regional Cooperation Council (RCC) Secretariat, says that at the end of 2010, and looking forward into 2011 and beyond, the economic landscape in SEE continues to be shaped by an effort to transition back to high growth.
Arifagic stresses that although the short-term outlook might look bleak, there are some encouraging signs in the region.
"Policy instruments and incentives to stimulate export industries, foster innovation and build human capital are returning to the focus of policy makers in an effort to pin down new sources of growth and address previous misallocation of capital."
"With its flagship initiatives in these areas, RCC provides strong support to its members", adds Arifagic explaining that in 2011 the RCC will be active in aligning development priorities with Europe 2020, as a fundamental EU framework for growth.
"The RCC is confident that this will not only alleviate Western Balkan's exclusion from the driving European growth framework, but will also help our efforts to streamline regional cooperation and focus all regional efforts towards a shared goal."
According to Goran Radman, Chairman of the RCC Business Advisory Council for SEE, the region experienced the economic crisis only indirectly, in the sense that there were fewer inflows of capital and investment from abroad.
"It is true that our export markets in the EU have also been affected. However, core economic problems of our region are more structural than related to international circumstances - which, obviously, affect our economies, too."
Radman is of an opinion that most leaders have approached the crisis as an opportunity to deal with chronic economic problems, simultaneously having to manage burdens of former socialist structures, while the international pressure only highlighted the urgency of necessary reforms.
"Investors look for political commitment and policy continuity. Enhanced Central European Free Trade Agreement (CEFTA) implementation would send a strong and positive message about the prospects of cross-border investment and trade."
This would, in Radman's mind, mean reduced and more effective public administrations, investments in education, vocational training and management skills, as well as building partnerships with the private sector that would contribute to the direction of sustainable growth.
He stresses that countries of the region need to work together to develop a common, cohesive strategy that fosters regional competitiveness.
"All the countries of the region rank relatively low in the Global Competitiveness Index, and any competitive advantages are more related to low labour costs rather than distinct economic capacities that are of interest to investors and can contribute to sustainable growth."
Boban Ilic, Secretary General of the Regional Rural Development Standing Working Group (SWG) in SEE, considers a concrete approach to the region's economic recovery as the most effective one, with a strong belief that SEE should focus on its unused potentials: production of food and food processing, in order to utilize the existing potentials that only need to be strengthened.
"In SEE, agro-business represents approximately one fifth of the economy. Consequently, 40% of the population is directly or indirectly involved in this sector, while around 70-80% of the territories are described as rural areas."
Ilic reminds that within the structure of EU acquis communautaire, the three chapters related to agriculture and rural development, food safety and fisheries take around 40%.
When referring to the potential of the region to recover from the economic crisis, Istvan Bodzoni, President of Sodalitas Foundation from Serbia, points out to the Danube Region Strategy as an "extraordinary opportunity to accelerate the process".
Bodzoni explains that the Danube Strategy enables close cross-border cooperation of countries with different economic and social situation and statuses towards the EU, on issues such as transport, environment, tourism, energy, water, etc., with involvement of private sector, civil society and local communities.
A segment of this Strategy is a Danube media network (DA-ME Network) supported by the Sodalitas Foundation.
"The media network is an initiative that strives to use all advantages of the implementation of the Danube Strategy, assisting the region in overcoming antagonisms, promoting better understanding of the peoples from the region and assisting its faster economic development", says Bodzoni.
He explains that DA-ME Network wishes to include local communities (local TV and radio stations) in the system of information exchange and promotion, stressing that the Network is not only about the "world of media" but about exchange of other specialised information on industry, economy, culture, education, etc.
Radman, Ilic and Bodzoni all agree that cross-border cooperation is a necessary
precondition for regional economic cooperation and integration with European and Euro-Atlantic institutions.
"The role of the RCC in this context is one of a truly regional mechanism that serves as the point of reference to governments but also as a catalyst for inclusion of international financial institutions, European Commission, the private sector and all regional or international actors in a broader network for SEE growth and development", says Radman.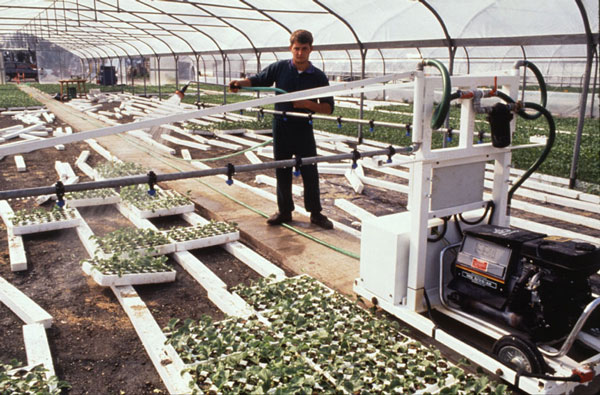 NEWSLETTER ISSUES