Newsletter 10/2011 - Our South East Europe
Region to join forces against common threats in justice and home affairs
Rule of law is a spine of every functional democracy and market economy. South East European (SEE) countries recognise this fact and strive towards improvement of their societies through strengthening the rule of law. Despite notable progress in the area, there are still many challenges that need to be tackled in order to live up to the European Union standards.
Regional Strategic Document on Justice, Home Affairs and Security Cooperation (RSD) for 2011-2013 is a document that sets the path for regional approach to combating outstanding rule of law threats in SEE. The document has been developed in order to provide better integration, more coherence and transparency in regional cooperation in justice and home affairs area.
The focus of the RSD is on four identified regional priorities: 1) fight against trans-border organized crime; 2) anticorruption, 3) migration, asylum and refugees and 4) fundamental rights and cooperation in civil matters (with special attention to the protection of children).
"Fight against corruption remains high on the South East European agenda and we strongly believe that it should be addressed from both regional and national perspectives", says Predrag Vujicic, Expert on Justice and Home Affairs at the Regional Cooperation (RCC) Secretariat.
Vujicic adds that regional level is better suited for cooperation and exchange of best practices in fighting links between corruption, organized crime and money laundering, assets recovery and confiscation of proceeds of crime.
"Specific targets which need priority attention are: a) high-level corruption investigation, prosecution and trial; b) seizure and confiscation of criminals' assets; c) public officials' assets declarations or disclosure and d) integrity and resistance to corruption of the public administration."
When talking about practical activities to tackle corruption, Vujicic underlines that the Regional Strategic Document proposes measures such as:
intensifying multilateral cooperation within the Regional Anticorruption Initiative (RAI), on issues such as money laundering, financial and economic crime, while working with EGMONT Group of Financial Intelligence Units, Financial Action Task Force (FATF) and Anti-Money Laundering Measures and the Financing of Terrorism-MONEYVAL;
establishing and strengthening functional networks among regional bodies specialized in preventing, detecting and countering corruption;
twinning-type activities and summer school for junior magistrates – judges and prosecutors from SEE;
developing a catalogue of regional best practices in the area of integrity, anti-corruption and administrative measures against organized crime in SEE (similar to the one developed at the EU level in 2008);
consolidating cooperation with European Commission, European Anti-Fraud Office (OLAF), United Nations Office on Drugs and Crime (UNODC), INTERPOL, Organisation for Economic Co-operation and Development (OECD) and Group of States against Corruption (GRECO);
establishing close contacts with Regional School for Public Administration (ReSPA) and newly established International Anticorruption Academy in Vienna, as well as joint working meetings with representatives of national anticorruption units.
Organised crime is another challenge for South East Europe that exceeds national borders and requires regional approach.
Anton Travner, Head of Institute for Democratic Control of Armed Forces (DCAF) Ljubljana and Head of Police Cooperation Convention for South East Europe (PCC SEE) Secretariat, is of the opinion that regional law enforcement cooperation should aim at concrete operational results in the fight against organised and cross-border crime, through effective and concrete measures.
"The PCC SEE envisages modern tools and forms of cooperation among South East European countries: joint threat analyses, liaison officers, hot pursuit, witness protection, cross-border surveillance, controlled delivery, joint investigation teams."
"We see the Regional Strategic Document as a positive contribution to a comprehensive approach to South East European security, which will foster efficient regional law enforcement cooperation."
As the world's largest police organization with 188 member countries, INTERPOL is uniquely placed to provide global support to regional law enforcement efforts, says Pierre Reuland, INTERPOL's Special Representative to the EU.
"In 2009, INTERPOL launched Project Besa, to provide support to member countries in South East Europe in several key areas, including the establishment of a network of officers in each participating country, access to INTERPOL's global tools and services such as secure police communications network and provision of analytical, operational and investigative support."

Reuland adds that the project has so far led to the arrest of more than 250 suspects, the seizure of more than half a ton of illegal drugs including heroin and methamphetamine and the recovery of weapons ranging from automatic rifles to rocket launchers and explosives.
"In this context, the Regional Strategic Document encompasses a wide-ranging approach to tackling regional justice and home affairs priorities for action in organised crime, anticorruption, migration, asylum and refugee issues, fundamental rights and cooperation in civil matters."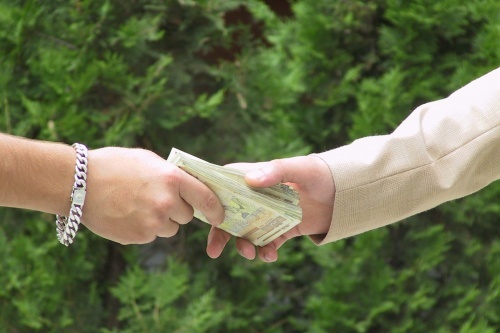 NEWSLETTER ISSUES