Newsletter 12/2011 - Our South East Europe
Regional commitment to reforms leads to sustainable and inclusive growth
Smart, sustainable and inclusive economy is a major goal of the European Union's (EU) Europe 2020 Strategy for the coming decade. In practical terms this means high level of employment, productivity and social cohesion.
Concretely, the Union has set five ambitious objectives – on employment, innovation, education, social inclusion and climate/energy – to be reached by 2020 by each member state that should adopt its own national targets in each of these areas. The objectives will be followed by concrete actions at EU and national levels to underpin the strategy.[1]
In a changing and challenging environment delivery on these priorities in the years towards 2020 will be a demanding task for EU member states; for the countries in South East Europe (SEE) hoping to join the Union soon, the convergence with Europe 2020 will require a massive undertaking by governments, private sector and citizens.
"Luckily, the introduction of Europe 2020 strategy coincides with a considerable shift in thinking on economic growth in SEE. After relatively high rates of growth in the previous ten years generated by a surge in consumption, escalation of credit potential and influx of foreign capital, majority of countries from the region are now faced with a downturn of economic activity, growing unemployment and new challenges of convergence with EU", says Vesna Arsic, State Secretary at the Serbian Ministry of Economy and Co-Chair of the South Eastern Europe Investment Committee.
"Comparative advantages of these countries, such as relatively cheap but qualified labour, readily available energy and other resources, low taxes, and favourable geographic location, are not enough for achieving sustainable growth and investment-driven knowledge economy that is so much needed."
Arsic has a vision of future growth in the region that involves increase of exports, private investments and competitiveness.
"However, with the current level of exports at around 25% of gross domestic product (GDP), private investments under 20% of GDP and the level of competitiveness far behind even the least competitive EU members, the current situation in Serbia, fairly representative of the whole region, illustrates the immensity of the task ahead."
"Preconditions for such growth are primarily in business environment able to attract export-oriented investors, completion of restructuring, modernisation and privatisation of remaining portions of companies, especially in public sectors, so they could become competitive and more innovative."
Alan Paic, Acting Head of Investment Compact for SEE at the Organisation for Economic Co-operation and Development (OECD) says that even though the three pillars of Europe 2020 strategy (smart, sustainable and inclusive growth) are most certainly relevant for SEE, the specific context and different needs suggest the need for some customization.
"Main modifications should come along two axes: a different emphasis on the three priorities, and the need for a fourth pillar, integrated growth, relating to the deepening of the regional common market."
Paic explains the needed adjustments of Europe 2020 targets for SEE on the example of "smart growth": in a context where the weak link for innovation is brain drain and the weak absorption capacity of the economy rather than the production of knowledge, a focus on increasing public research and development (R&D) spending may not be the right objective at all, and the focus should be on improving linkages between university and industry, as well as creating conditions for the prevention of brain drain.
"Some targets will stay qualitatively the same, but the level needs to be readjusted. For example, the, 75% target for employment of 20-64 year-olds may be realistic for the EU-27, where it was 69% in 2008, but in SEE the current average is about 49%."
"On the positive side", says Paic, "SEE already has 34% of renewables in its energy mix, significantly more than the EU-27 target of 20%. Therefore the emphasis on the sustainability pillar will be on competitiveness where SEE lags significantly"
While elaborating on the fourth pillar – integrated growth, Paic says that in order to reap the benefits of trade, the regional market in SEE needs to be made more fluid, more accessible and more efficient.
"Contrary to the EU-27 which does have a largely, although not perfectly, integrated market, free circulation of goods and services is still quite challenged in SEE. Businesses still face non-tariff barriers, such as administrative procedures, poor infrastructure, corruption, differences in technical standards and sanitary/phytosanitary measures."
"Europe 2020 is extensively recognised by enlargement countries as an anchor of reforms, even if it does not bring new conditionality in the accession process", says Peter Polajnar of European Commission's Directorate General for Enlargement.
"The strategy will certainly influence economic dialogue of the region with the EU, but it has an equal potential to influence economic policy within the region."
Polajnar is of the opinion that regional economic policy is not well-established yet, although it has started to emerge through the SEE Investment Committee and other economic fora.
"Development of such policy is needed in a region which is economically interdependent and shares similar reform challenges."
According to Polajnar, the existing regional initiatives are key contributors to a comprehensive economic policy of the region.
"Thematically they already cover almost all areas where Europe 2020 placed its priorities. However, the real challenge is to raise the quality of economic dialogue and to secure that regionally agreed issues are taken up and implemented by national policy makers."
Arsic and Polajnar agree that opportunities of regional cooperation provide significant tool and enable support to convergence processes in the region.
"The Strength of cooperation among neighbours lies in the fact that they are the most natural trade and investments partners of a country", says Arsic. She adds that sustainable reforms and growth are not unreachable if everyone contributes to common, regional positioning.
In conclusion, Polajnar says that RCC is well-placed to provide the countries from the region with political backing and secure that relevant regional politicians meet regularly, review their recommendations and commit to their implementation.
---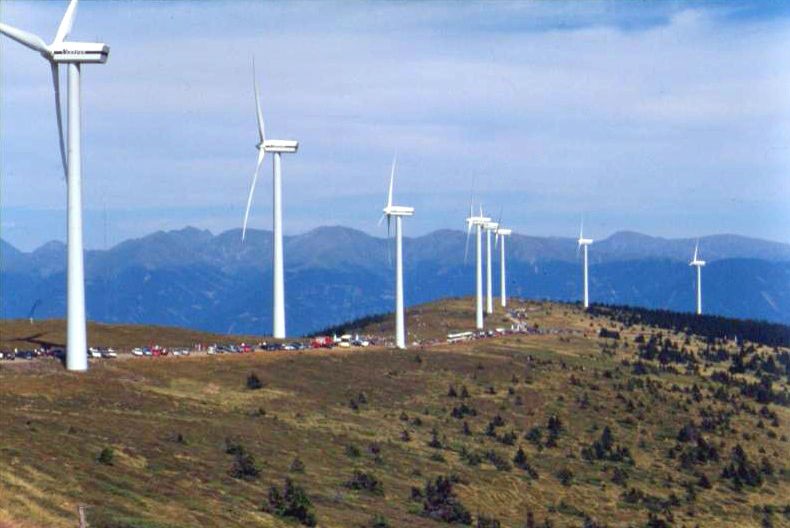 NEWSLETTER ISSUES