Newsletter 13/2011 - In focus
SOUTH EAST EUROPE GAINING SECURITY OWNERSHIP, by Sorin Sterie, Expert on Security Issues at RCC Secretariat
More than ten years have passed since the launch of the Stability Pact framework for South East Europe (SEE) in 1999 with a specific aim to stabilize and develop a region affected by devastating wars that brought with them insecurity, fear, mistrust, even hate. Developing regional cooperation was identified as a key factor for the establishment of political stability, security and economic prosperity.
The SEE countries have realised that they have responsibilities towards each other and many challenges in common, some of a cross-border nature. Regional cooperation is instrumental in addressing security challenges facing the region, such as organised crime, terrorism and corruption, or integrated border management and illegal migration. The new asymmetric threats and challenges cannot be confronted individually and through classical conventional means. Ensuring long-term security means addressing their roots and causes efficiently through inter-institutional security cooperation – both at regional and international level.
The Regional Cooperation Council (RCC) has put cooperation in security area among its top priorities. Any small progress achieved in the regional security cooperation is immediately noticed and carefully evaluated. Several initiatives and task forces are working successfully in this area, with strong RCC support. The RCC Secretariat's role is to facilitate the coordination and further enhancement of their activities for a better response to the region's needs, and to bring synergy among all. The ultimate aim is to achieve a full regional ownership.
The RCC Secretariat developed a Strategy and Work programme for 2011-2013, with concrete goals and activities developed in the Security Cooperation priority area, in close coordination with NATO and the EU General Secretariat of the Council/External Action Service. The document was endorsed by the South-East European Cooperation Process (SEECP) Summit in Istanbul last year. The basic pillar for this cooperation is creation of a platform for regional exchange of classified information – an essential prerequisite for any form of regional security cooperation.
Some National Security Authorities in South East Europe, members of RCC, have developed mutual relations and signed bilateral agreements, but this is far from satisfying the increased needs of all the actors involved in the complex process of exchanging classified information, both for civil and military purposes.
Important efforts have been made by the Heads of Military Intelligence Agencies in SEE, as well as by law enforcement and prosecutors' national and regional structures, to establish a mechanism of effective regional cooperation and facilitate exchange of classified information.
Upon the RCC Secretariat's initiative, in cooperation with the Bulgarian State Commission on Information Security and with the full support of NATO Office of Security and EU General Secretariat of the Council (Security Office), the first meeting of the South East European National Security Authorities (SEENSA) took place in Sofia on 26 May 2011 to address regional cooperation in the protection of classified information. Such a forum has been initiated as a useful platform for exchange of views and ideas on the future strengthening of the regional security, stability and building of trust. It was organized following requests from SEE countries, based on experiences of military intelligence forum (SEEMIC), or prosecutors' advisory group (SEEPAG), indicating that the exchange of classified information needs to be better regulated among the countries of the region. This is in line also with the EU Stockholm Program on creating a common Area of Freedom, Security and Justice, to which SEE has to be fully integrated.
The high-level participants shared national views on the level of international and bilateral cooperation between national security authorities of SEE countries, with focus on relationships among them and between them and NATO/EU. The meeting met produced concrete proposals made during the fruitful debate, with a number of follow-up activities being agreed: firstly, a second SEENSA meeting will take place next year, possibly hosted by Slovenia, with the RCC Secretariat as the co-organizer; secondly, all proposals made will be analyzed by the experts and a working group meeting, to be hosted by Bulgaria, will discuss their practical implementation, with participation of all relevant stakeholders.
Sorin Sterie has been working with the RCC Secretariat since 2008, first as Advisor within the Liaison Office in Brussels and then as Expert on Security Cooperation. Previously he occupied different positions within the Office of the Special Coordinator for the Stability Pact for South Eastern Europe. He was also Head of Regional Offices of the Anticorruption Initiative and the Fight against Organised Crime initiative. Sterie holds Masters degree in Human Rights within the United Nations framework and has completed post-university studies in European law.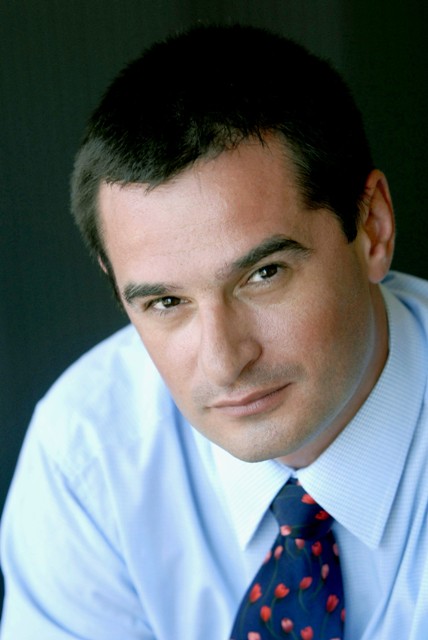 NEWSLETTER ISSUES