Newsletter 23/2012 - Guest Commentator
Esref Gacanin
President of Association of Consulting Engineers, Bosnia and Herzegovina
Development level of a region or a state is often measured by its transport infrastructure
Transport is an economic activity with high social expenses, and is usually a development precondition or an important development accelerator. At the same time, transport and transport infrastructure are integrating factors in space. Development level of a region or a state is often measured by the development level of transport infrastructure.
Many factors impact the development of transport and transport infrastructure. Geopolitical changes in direct and indirect surroundings represent one of the influential factors. The past two decades witnessed huge changes in Europe. Some countries merged, others were divided to several smaller states, a cohesive force of European Union (EU) grew stronger and its membership increased.
The most dramatic changes took place in South East Europe, where the breakup of Yugoslavia led to creation of 7 new states: Slovenia, Croatia, Bosnia and Herzegovina, Serbia, Montenegro, Kosovo* and [The Former Yugoslav Republic of ] Macedonia.
During and immediately upon completion of the geopolitical changes, the European Union organised "Pan-European Transport Conferences", aimed at establishing new grounds of the European transport policy.
Thus, the first Pan-European Transport Conference was organised in 1991 in Prague, the second one took place in Crete in 1994, and the Pan-European Transport Conference was organised in Helsinki in 1997.
At the Conference in Crete, nine transport corridors were identified as the main routes for goods exchange and passenger transport between the EU–15 and other European countries. Transport corridors via the former Yugoslavia were not treated at this Conference due to war conflicts in that area.
The Helsinki Conference brought together over 1,000 representatives of different EU institutions, governments and parliaments of 35 European countries, international transport organisations, transport industry and financial institutions. The European Parliament and the European Commission (EC) organised the Conference.
The main topic was consolidation of the Pan-European Transport Network, based on the Crete Corridors and their intelligent use.
A new corridor X was accepted at this Conference, as well as branches of corridor V, in order to include transport infrastructures created after the break-up of Yugoslavia in the network of Pan-European corridors.
In order to efficiently evaluate the Pan-European transport network, a methodology was provided that foresaw activities in 5 steps:
Proposal of a multimodal spine of the transport network by applying global criteria, in order to precisely define Helsinki Corridors,
Identifying the required additional network: connections (railroads, roads, waterways) and nodes (airports, ports, terminals etc.),
Identifying all projects related to the network development and defining their cost-efficiency,
Project ranking – creating a priority list, and
Forming an implementation plan for the network development.
In order to fulfil the goals of the Helsinki Conference through these five steps, the EC organised a large number of regional conferences over the past 15 years and provided financial and institutional support for carrying out required research, regional coordination and harmonisation in a timely manner, and preparing documents for adoption by adequate authorities of states included in the network of Pan-European corridors.
Immediately after the Helsinki Conference, through Directorate General Transport (DGVII), the EC initiated activities, adequate bodies, secretariats, organisations for South East Europe that continually worked on development of transport infrastructure projects.
The SEETO (South-East Europe Transport Observatory) and the SEETAC (South-East European Transport Axis Cooperation) have special roles in this regard.
The SEETO is a regional transport organization established by the Memorandum of Understanding for the development of the Core Regional Transport Network signed on 11 June 2004 by the Governments of Albania, Bosnia and Herzegovina, Croatia, [The Former Yugoslav Republic of ] Macedonia, Montenegro, Serbia, Kosovo* and the European Commission. The aim of the SEETO is to promote cooperation and the development of the main infrastructure on the South East Europe Transport Network, and to promote and enhance local capacity for the implementation of investment programmes, data collection and analysis on the Core Regional Transport Network.
The SEETAC project analyses and promotes South East Europe as the key element of the EU Transport System, treating it as a bridge between Europe, Black Sea, Turkey and further to Middle and Far East.
South East Europe was lagging behind in development of all types of transport networks in the past as well. This is best illustrated through the number of highways in certain states.
According to available data, in 2007 EU-15 had 15.7 km/1,000 km2 of highways on an average. In order for South-East European countries to reach the EU development level, the following number of highways should be constructed in:
| | |
| --- | --- |
| Albania | 140 km |
| Bulgaria | 1270 km |
| Bosnia and Herzegovina | 700 km |
| Montenegro | 220 km |
| Greece | 460 km |
| Kosovo* | 70 km |
| [The Former Yugoslav Republic of ] Macedonia | 240 km |
| Romania | 3230 km |
| Serbia | 880 km |
A drop in transport of goods and passengers was recorded both in the EU and South East Europe. At the very start of the big economic crisis (2009), a transport decrease was recorded (in t/km) in cargo road transport by 10%, in railroad transport by as much as 18.3%, and by 16.3% in water transport. This certainly impacts the search for more rational solutions in transport of goods both in stable (transport infrastructure) and mobile capacities.
Special accent is put on energy efficiency and environmental protection. This is why it is now very important for countries of South East Europe to quickly embrace the elements of European transport policy that allow:
Transport integration into logistical production chains,
Harmonisation of competition terms in all forms of transport,
Better environmental protection,
Forming a single quality policy.
This should enable:
Reduction of passenger travel and goods transport duration,
Safety level increase,
Productivity increase,
Energy efficiency increase,
Elimination of infrastructure bottlenecks.
Countries of South East Europe are at least one decade behind in the implementation of principles of European transport policy inaugurated at the White Paper on Common Transport Policy in 2001. In 2006, the EC evaluated the White Paper action plan and concluded that the short-term focus of European transport policy should be on:
Increase of railroad competitiveness,
Promoting intermodality principles,
Charging for infrastructure use,
Production of larger quantities of bio fuel,
Reducing traffic jams in cities.
In 2009, the Commission promoted a new document – Communication on the Future on Transport – which represents the basis of a new EU Transport Policy Strategy. Some of the countries of South East Europe put efforts with the assistance of EU funds to join the implementation of basics of the EU Transport Policy. At the same time, all countries put efforts in development – construction or modernisation – of the transport infrastructure adopted in Helsinki in 1997, in order to integrate the space of South East Europe into the EU.
Esref Gacanin is President of Association of Consulting Engineers in Sarajevo, Bosnia and Herzegovina. Gacanin assumed this duty in June 2012 after spending almost 43 years at IPSA Institute, where he was appointed Director General in 1993. During his time at the Institute he took part in preparing and implementing over 250 projects, mostly in the area of transport and related fields. Gacanin has published 5 books on transport policy, transport and traffic as well as 150 articles and essays.
---
* This designation is without prejudice to positions on status, and is in line with UNSCR 1244 and the ICJ Opinion on the Kosovo Declaration of Independence.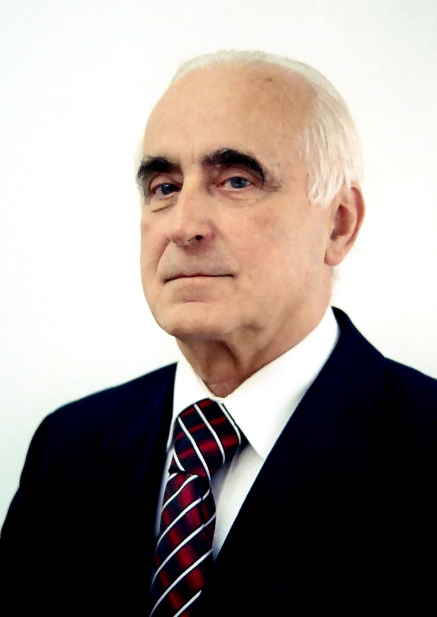 OTHER LANGUAGES
NEWSLETTER ISSUES