Newsletter 4/2010 - Guest Commentator
Heather Grabbe
Director, Open Society Institute (OSI) – Brussels
How to move beyond bilateral disputes?
Croatia and Slovenia recently agreed to resolve their bilateral dispute over border demarcation through an international tribunal. To the relief of their neighbours and the EU, this will allow Croatia to open all of the remaining chapters in its accession negotiations. But the Balkans remains full of bilateral squabbles, with many unresolved disagreements left over from the wars of the 1990s – and indeed from previous centuries. If the countries join the EU one by one, it will be extremely tempting for each to blackmail its neighbours after it joins, using its veto on accession to get what it wants on border demarcations or compensation for past injuries. Already, Bosnia and Herzegovina has won a case against Serbia in the International Court of Justice, while Serbia's claim against Kosovo is still awaiting judgment.
How can the EU avoid a chain-reaction of bilateral disputes whereby each country tries to block its neighbours' accession?
Ironically, the EU was invented to deal with precisely such issues. Its founding fathers conceived it as a giant dispute resolution mechanism to prevent historical grievances and recriminations after the Second World War from ever again becoming a casus belli between France and Germany. At macro level, it has fulfilled this mission with great success. The EU's institutions are expert at turning political problems into technical issues that can be solved through compromises that give something to everyone. Thanks to the integration project, EU members do not even think of seeking military solutions to political differences, or reparations for past damages, because of their deep economic and political ties.
But at micro level, the EU has very few instruments to resolve smaller bilateral disputes that countries fail to sort out. The integration project can only help to contain them. For example, EU members Spain and the UK have never resolved their argument over Gibraltar. Most recently, the EU has proved to be incapable of ending the division of Cyprus.
In previous enlargements, the EU avoided this problem through self-restraint: members generally eschewed the chance of settling disputes by means of the accession process with their neighbours, because such blatant use of power was considered bad behaviour in a club devoted to finding compromises. In recent years, however, the taboo on strong-arming neighbours by using EU leverage has weakened. Following the Piran Bay resolution, it would be very tempting for Croatia to use the same tactics on Serbia or Bosnia and Herzegovina. Fortunately, immediately after his election earlier this year, Croatian President Ivo Josipovic sought a meeting with his Serbian counterpart, Boris Tadic, at which both undertook to avoid bilateral disputes and to protect the integrity of Bosnia and Herzegovina. This welcome move now needs to be formalised under EU auspices, to prevent more nationalistic leaders who might come to power in future from breaking this self-denying ordinance.
The EU should create a more specific mechanism to prevent bilateral spats being used to block accession. All future accession treaties – starting with Croatia's – should contain a clause committing the new member to taking any such dispute to an arbitration panel modelled on the one used by Croatia and Slovenia. The new member should also undertake never to base a veto on the opening or closing of chapters on a purely bilateral issue. The Commission and the current members in the Council must in future take a firm line that raising such issues will result in pariah status for any member.
The most difficult bilateral relationship in the region is between Serbia and Kosovo. The EU has understandably not asked Serbia to recognise Kosovo as a condition of applying for membership. How could it, when five EU member-states have not done so? But the EU should more actively encourage Serbia to find a modus vivendi with Kosovo that allows the whole region to integrate with the EU.
The EU has invested major resources in its rule of law mission in Kosovo, EULEX, but its attempts to improve important areas like customs administration and border management face constant problems because of Serbian intransigence. Serbia's blocking tactics are undermining the mission's attempts to combat organised crime, reduce corruption and improve the functioning of the police and judiciary – all of which matter to Serbian interests too, and are vital for the protection of the Kosovo Serbs.
Serbia is also blocking the participation of Kosovar officials in regional meetings, hindering regional cooperation on practical matters like transport and energy. The EU should now put the onus on Serbia to propose practical solutions to include Kosovo in all regional projects and political processes on vital matters such as transport and energy. For example, the Transport Community set up under the EU's aegis needs a headquarters in the region – and Serbia would dearly love to host it. The price for locating it in Belgrade should be Serbia's agreement that Kosovars take part in every regional meeting – for example, using the diplomatic formula recently used at the Sarajevo high level meeting hosted by the Spanish Presidency – and that Kosovar officials are given a full role in the secretariats of such organisations. This would be hard for Kosovars to accept too, given the difficulties involved in establishing their state, but their full engagement in the region from the start is vital for Kosovo to join the EU in the end.
Status-neutral efforts to include Kosovo in all the capacity-building exercises for the region would benefit the whole region. Improvements in the public administration of Kosovo, in security, and in regional cooperation are all vital for Kosovo Serbs. If Kosovo becomes a black hole of corruption, crime and economic disaster, it threatens Serbia too. Well-connected criminals have no problem in cooperating with one another across borders, and their activities thrive in the limbo created by unresolved status issues. Belgrade and Pristina need to find practical solutions that allow de facto normalisation.
Dr. Heather Grabbe is Director of the Open Society Institute- Brussels. From 2004-2009 she was Senior Advisor to European Commissioner for Enlargement Olli Rehn, responsible in his Cabinet for the Balkans and Turkey. Before joining the Commission, she was Deputy Director of the Centre for European Reform, the London-based think-tank. Her academic career included teaching at the London School of Economics, and research at Oxford and Birmingham universities, the Royal Institute for International Affairs (Chatham House, London) and the European University Institute (Florence). Her latest publication Beyond wait-and-see: The way forward for EU Balkans Policy (co-authored with Gerald Knaus and Daniel Korski) is available at http://www.soros.org/initiatives/brussels/articles_publications/publications/policy-brief-balkans-20100527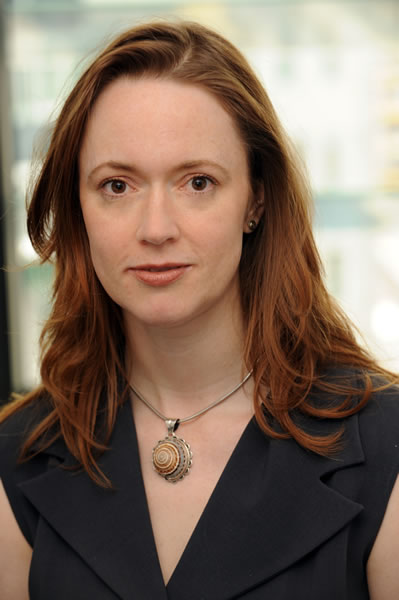 NEWSLETTER ISSUES