Newsletter 10/2011 - Our South East Europe
INTERVIEW with Laura Corduta Kovesi, Prosecutor General, Romania
Intensified cooperation – an indispensable mean for prevention and combating cross-border crime
Ms Prosecutor General, how would you assess the situation in the criminal justice system in Romania, including crime phenomenon and criminal policies? What are the priorities of the General Prosecutor's Office in this respect?
One of the main objectives of the Romanian Public Ministry/Prosecutor General's Office for 2011 is to intensify international cooperation in criminal matters as an indispensable mean for combating and prevention of cross-border crime, including organized crime, corruption, trafficking and drug abuse, trafficking in persons, economic and computer crime and terrorism, given that Romania is the first European Union territorial barrier against Transnational Organized Crime.AscultaţiCitiţi foneti Dicţionar - Afişaţi dicţionarul detaliat
How will the Regional Strategic Document on Justice and Home Affairs 2011-2013 contribute to addressing issues in this field at both national and regional levels?
At present, numerous strategies and programmes for South East European region have been developed and are underway (EU Programme Stockholm, EU Internal Security Strategy, EU IPA-MB, UNODC Regional Program, RCC Strategy and Work Programme, UN Counter-Terrorism Strategy, etc.). Objectives of these strategies and programmes are to combat organized crime, terrorism and corruption, ensuring citizens' safety, improving functioning of justice systems and ultimately strengthening the rule of law.
To achieve the maximum effect in preventing and combating the crime phenomenon, national judicial structures as well as regional and international organizations should harmonize their efforts aimed at coherent implementation of the existing strategies.
The role of the Regional Strategic Document (RSD) for the period 2011-2013 is to ensure the convergence of key strategic objectives in order to prevent and combat crime at the regional level. The priorities are set to address the specific challenges the South East European region faces: fighting organized crime, illegal migration, and terrorism, preventing and combating corruption, protecting fundamental human rights, inter-state and inter-institutional judicial cooperation.
What are the advantages of a South East European regional approach and cooperation in combating criminality in general and organized crime in particular?
Clearly, trans-border organized crime in all its forms can be combated only through a sustained cross-border and implicitly regional cooperation. In this context, it should be noted that, in the region, judicial cooperation is carried out among states some of which are EU members, while others are in accession or pre-accession phase, and therefore use different instruments of cooperation and legal assistance.
The process of harmonization of specific judicial procedures with the EU standards, able to ensure effective regional cooperation, has a decisive role in the improvement of results in preventing and combating crime activities.
To achieve these goals, the Romanian Public Ministry has, in the recent years, negotiated and concluded protocols on cooperation with some countries in South East Europe, for example with Hungary, Albania, Moldova and Bulgaria.
How do you see the Regional Cooperation Council's role in implementing the Regional Strategic Document?
The RCC Secretariat facilitated and coordinated the complex RSD drafting process. Also, the expertise and professionalism of the Secretariat's experts was of crucial importance in achieving the consensus on all matters.
In this context, one should underline the important contribution of Romanian representatives in the Working Group on Justice and Home Affairs.
The regional Working Group will continue to work under the RCC coordination to ensure implementation of the Regional Strategic Document and monitoring of the progress made in regional cooperation.
What will be the Romanian Public Ministry's approach to implementation of the RSD?
In the process of RSD implementation, representatives of the Public Ministry of Romania would be an interface between the regional level of cooperation and inter-institutional coordination at the national level.
Romanian prosecutors experience in solving complex cases of cross-border organized crime, as well as in European law, is an important element for the development of relevant parameters of regional cooperation.
Considering all this, it is clear that the Romanian Public Ministry is able to fully contribute to strengthening an effective framework capable of facilitating coordination between EU structures and agencies (Eurojust, OLAF, EJN, Europol) and regional organizations, such as South East European Police Cooperation Convention, SEEPAG and SECI Center for combating trans-border organized crime.
Laura Corduta Kovesi was appointed to the position of the Prosecutor General of Romania's Public Ministry/Prosecutor's Office of the High Court of Cassation and Justice in October 2006. Prior to this position, Ms Kovesi was Head of the Department of Investigation of Organized Crime and Terrorism Offences (DIICOT) branch in Sibiu County, focusing on the fight against organised crime and terrorism.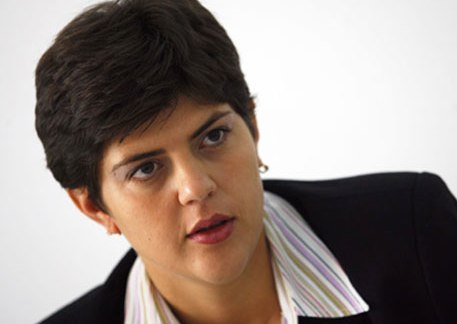 NEWSLETTER ISSUES