Newsletter 15/2011 - Our South East Europe
INTERVIEW with Genc Pollo, Minister for Innovation, Information and Communication Technology (ICT), Albania
ICT brings us closer to each other
Mr Minister, what is the current situation and priorities for Information and Communications Technology (ICT) development in Albania?
ICT development is one of the main priorities of the Albanian Government, expressed in our National Strategy for Development and Integration and in the Information Society Development Strategy. The ICT priority is further carried on with the "Digital Albania" initiative, which is clearly defined in the government's program for the period 2009-2013.
Nowadays, some progress is made in the process of adoption of legislation on information society, in line with EU standards, by the approval of a number of important laws; the telecommunication market is largely liberalized and opened to competition; in addition, there are some important steps already done towards e-government development. Albania is a country with 100% Online Public Procurement, the National Civil Register is digitized, the One Stop Shop principle has been implemented for business registration since 2007 and the National Centre of Licensing was established in 2009, also functioning on the one stop shop principle. I should also mention that in 2005, e-schools project started, equipping them with internet connected labs, reformed ICT curriculum and trained teachers.
Nevertheless, a lot of work is still ahead of us and the most important thing is broadband infrastructure development. A new policy paper on electronic communication was adopted last year aiming to address convergence issues. In addition, we are working to promote broadband networks development by different initiatives, mainly by issuing the concession to build a National Broadband Network.
What cross-cutting benefits has the development of ICT produced?
ICT has the characteristics of a "general purpose technology" or an "enabling technology". This is the reason why the role of ICT is critical for all other sectors. Information and Communication Technologies and their widespread use have produced profound changes at economic and social levels all over the world. ICT is important for doing business, it affects growth and development. It certainly enables better governance through new ways of delivering public services, it has increased the participation of citizens in the decision making processes, etc. ICT is so important for education and younger generations, in other words, ICT is now part of everybody's life. These facts clearly tell us that the development of ICT has a horizontal impact and it benefits all people, sectors and economy.
What has been the contribution of Electronic South East Europe Initiative (e-SEE) agenda plus in furthering national and regional ICT development?
The aim of the e-SEE Initiative is to better integrate SEE countries into the global knowledge-based economy by regionally supporting the development of Information Society. We joined it in October 2002 believing it is the right thing to do.
The e-SEE countries were committed to cooperating in order to promote the development of information society in the region, in line with EU initiatives such e-Europe, i2010 and Digital Agenda, by developing their national strategies. Nowadays all our countries have adopted their national strategies to develop information society and e-government. Albania approved a new cross-cutting strategy on information society in January 2009. The commitments undertaken in the framework of e-SEE Agenda+ are part of this strategy too.
How do you envisage future ICT development in the region and the contribution it can play in economic and social development as well as European integration?
ICT, of course, helps us to do things more efficiently, faster, easier; it helps us to be nearer to each other too. Through the e-SEE Agenda+ targets, e-SEE countries have expressed the will to build information society in our region. The fulfilment of our common commitments asks for more efforts and further cooperation. I am pleased to extend an invitation to Tirana this year, to the Ministerial Conference of e-SEE countries, in order to discuss together future cooperation and envisage future ICT development in the region, its role in economic and social development as well as for EU integration. I trust it will be a success.
How do you see the role of RCC and what is the scope for further regional cooperation in ICT?
The RCC is now three years old serving as a focal point for regional cooperation and it is useful to have a place and support when coming together to compare notes on EU integration and other issues.
Genc Pollo was appointed Minister for Innovation, Information and Communication Technology in September 2009. Prior to that, he served as Deputy Prime Minister and Minister of Education and Science. He has also held various parliamentary and executive senior positions.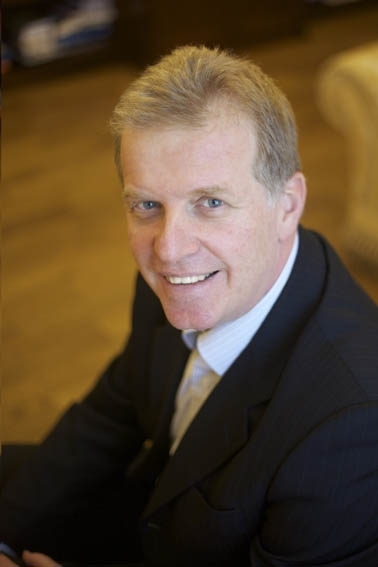 NEWSLETTER ISSUES