Newsletter 17/2011 - From Brussels angle
INTERVIEW with Eduard Kukan, Chairman of Delegation for relations with Albania, Bosnia and Herzegovina, Serbia, Montenegro and Kosovo, European Parliament
A politician's job is to serve citizens and create good living environment for them
Mr. Kukan, what would you stress as key advantages of regional parliamentary cooperation in South East Europe and within Europe as such?
Let me start by saying that parliamentary cooperation is a part of normal parliamentary life in most of European countries. I am glad that this is also becoming the case in South East Europe (SEE). In my opinion, the cooperation has at least two crucial aspects. One is in a symbolic and the other in a practical politics.
As a part of the symbolic politics, good inter-parliamentary cooperation creates an atmosphere in which it is possible to work on positive political agendas and avoid unnecessary political clashes.
On practical level, it opens an opportunity for solving common political issues in various policy areas. For the region of South East Europe, both the symbolic and the practical parliamentary cooperation is really important.
Let me illustrate it with an example. All the countries of the region are struggling with issues related to the European integration. In this process, each parliament will need to go through intensive process of approximating the national legislation to the European Union (EU) standards. Yet, such initiatives, for example the Cetinje Parliamentary Forum or the Conference of the European Integration Parliamentary Committees of States participating to the Stabilisation and Association Process (COSAP), give opportunities to deal with these issues in a more constructive way. By sharing experiences or learning from previous mistakes, the countries and parliaments can achieve much more than if they deal with it on their own. On a top of that, they show willingness to create good inter-parliamentary environment. Our experience from Central Europe proved to bring tangible benefits from such cooperation.
What can an advanced parliamentary cooperation in South East Europe bring to its citizens?
I think that cooperation as such gives very positive signal to ordinary people. It means that politics works in co-operational and not confrontational way.
In my opinion the basic challenges for the regional cooperation are to facilitate people to people contacts, developing trade relations, enhancing business opportunities, encouraging economic growth and give possibilities to citizens to live in better economic and social environment. There are of course many other areas where cooperation could work in a positive way. Nevertheless, politicians should not forget that their job is to serve their citizens and create a good living environment for them.
What do you see as priorities for the parliaments in South East Europe, considering also effects of the economic crisis?
It is true that the crisis has deep economic consequences for many countries of the Union. I suppose that it will also spread through the SEE region. I think that it will be difficult to deal with it on individual country basis as we are part of a complex economic system. Now, it is clear that the EU will need to go through reforming process to overcome the crisis. The same will apply for South East Europe. Each country of the region will have to accept reforms which could make grounds for future economic growth. It will be a painful and difficult process but it would be even more painful not to do anything.
What are the biggest challenges for South East Europe in an immediate future in this context?
In general, I think that there should be several measures applied in order to avoid deepening the crisis. Rationalization of public expenditures and preventing excessive budgetary deficits would be among the first of them. I would also say that many politicians in the region should put more energy into reforming processes instead of wasting their energy and time on populist quarrying. In the near future the region will need modern and decisive politicians who will be able to act on the reforming agenda.
Where do you see a role of the Regional Cooperation Council when it comes to promotion of parliamentary cooperation in South East Europe?
The Regional Cooperation Council plays an important role in promotion of regional cooperation. I think it should continue to do its work - stimulating discussion and cooperation between countries and regions in South East Europe. I hope that it will be able to continue deepening cooperation in the region.
Eduard Kukan has been a member of European Parliament since 2009. Prior to that, he served as Minister of Foreign Affairs of Slovakia for two mandates, Special Envoy for the Balkans and Chairman of the UN Committee for Social, Humanitarian and Cultural Affairs. Kukan received a Doctorate in Law from the Law Faculty at the Charles University in Prague. He is a member of the Board of Advisors of the Global Panel Foundation.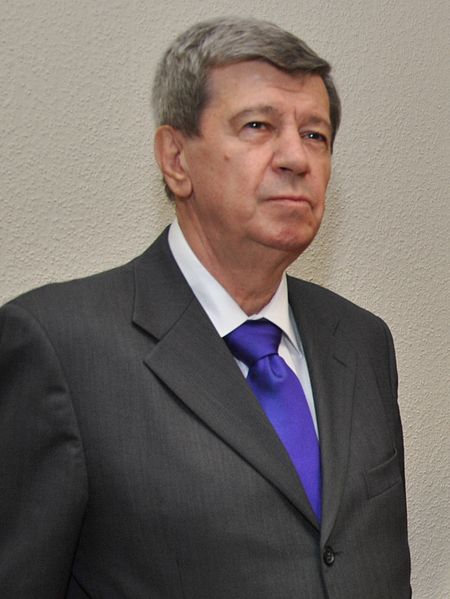 NEWSLETTER ISSUES