Newsletter 26/2013 - From Brussels angle
INTERVIEW with Thomas Bender, Head of External Relations, Neighbourhood Policy, Enlargement and IPA Unit, Directorate-General for Employment, Social Affairs and Inclusion, European Commission
Strength of South East Europe lies in the common vision of 2020
Mr Bender, the European Union (EU) has set its Europe 2020 strategy to create conditions for a more competitive economy with higher employment. Which are major priorities and goals set therein regarding inclusiveness?
The EU has set itself the targets to increase the employment rate of people between 20 and 64 to 75% by 2020 and to reduce the number of citizens living in poverty by at least 20 million. There are two of the five so called headline targets. In order to support Member States, the Commission has proposed to use EU financial instruments, in particular the European Social Fund, to help achieving these targets. And we have recently proposed three major policy packages, the Employment Package, the Youth Employment Package and the Social Investment Package, to give guidance to the Member States for policies to foster inclusive growth or shared prosperity. These packages include important measures which are also relevant for the enlargement countries in relation to job creation, reform of social security systems to make them more efficient, or actions to combat high youth unemployment. We have the Instrument for Pre-accession Assistance (IPA) for supporting such actions financially.
Employment, social development and human resources are key IPA 2 policy areas. What does it mean in practical terms for the countries from South East Europe – beneficiaries of IPA?
Sustainable, smart and inclusive growth are three dimensions which are mutually supportive and dependant. Inclusive growth is not just a by-product of GDP growth. It will only become a reality, if there is strong investment in human capital: employment, education, training, social inclusion of people; but also infrastructure investment and capacity and institution building in these sectors. In view of the important social and employment challenges in South East Europe, IPA 2 provides ample investment opportunities which need to be grasped.
Based on the EU model, South East European (SEE) countries designed their development priorities and goals to be reached by 2020. One of these goals is increasing the overall employment rate, and improving government effectiveness by 20%. How would you asses the SEE 2020 growth strategy?
We look at SEE 2020 from the perspective of Europe 2020 and we see it as a way of getting the region closer to EU economic and employment models. Yet, we would want to see that the inclusive growth dimension is brought much stronger into the SEE 2020 strategy. Social inclusion and investment in human capital are preconditions for growth in the region and are equally important as infrastructure or productive investments. The balance between the three growth dimensions needs to be improved.
What, in your mind are strengths of the region when it comes to achieving SEE 2020 goals and how important is a regional approach in the process?
An important strength lies in the existence of a common vision of 2020 goals at regional level and the strong anchoring of the SEE 2020 strategy in the overall Stabilisation and Association Process, providing a framework for national economies and societies to develop and prosper. However, we should also stress the importance of looking beyond the regional perspective into the broader one of Europe 2020.
How do you see RCC's role in promotion and implementation of SEE 2020?
Fostering regional cooperation is an inherent element of the Stabilisation and Association Process for the region. Hence, the role of the RCC is pivotal for increasing ownership of the SEE 2020 strategy and for underpinning the national efforts of individual countries in this regard. Regional cooperation can help address common challenge better, learning from each other and benefiting from economies of scale.
Thomas Bender, PhD, is a political scientist who joined the European Commission in 1994 to work on education and training policies. Since 1997, he has been in the Directorate-General for Employment, Social Affairs and Inclusion (DG EMPL). Mr Bender managed structural interventions funded by the European Social Fund (ESF) in several Member States and was in charge of IPA in Croatia. From 2004 to 2007 he was managing an ESF geographical unit, until June 2012 he was Head of Unit in charge of ESF policy co-ordination and conception, since then he has been dealing with international and enlargement issues in DG EMPL.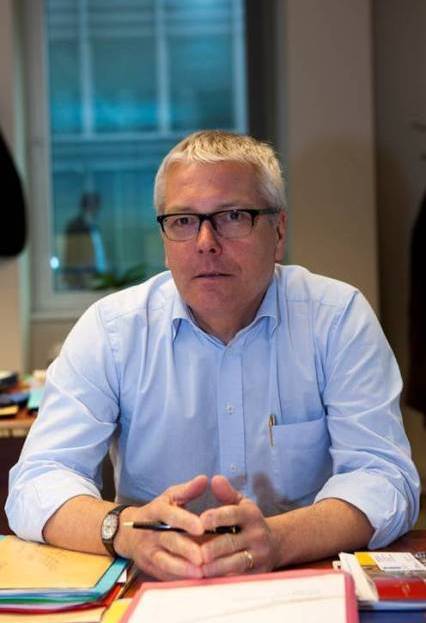 NEWSLETTER ISSUES