RCC: Listen to Women as no challenge can keep them from fulfilling their dreams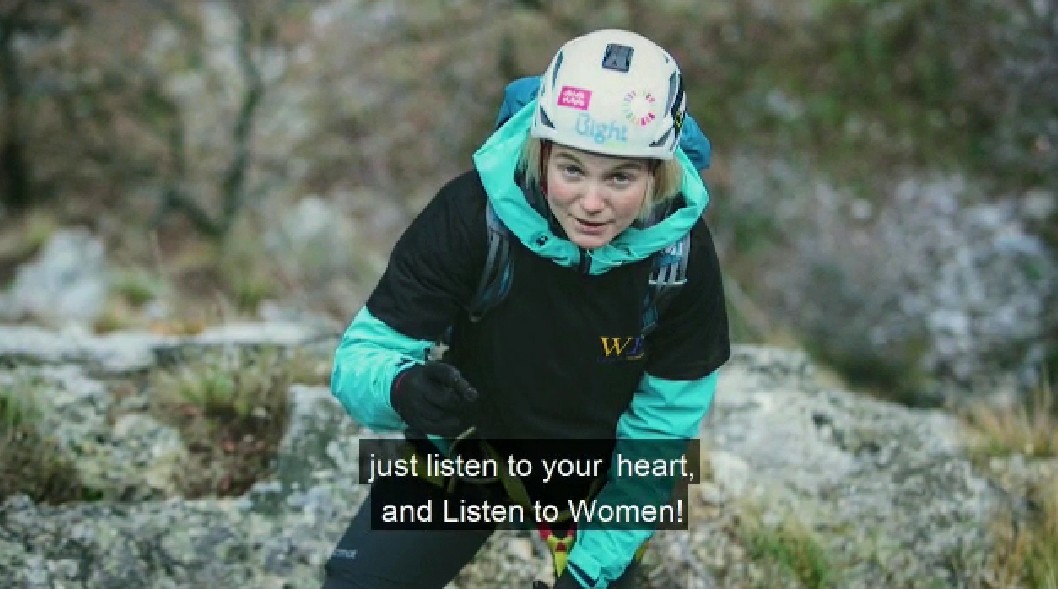 RCC's Women Empowerment - WE- campaign continues featuring remarkable women from the Western Balkans and brings you Uta Ibrahimi - "At the beginning they told me climbing was for men and I did a lot of work to prove them wrong and change that mentality. You can do the same, just listen to women!"
Sarajevo – Kosovo* has the youngest population in Europe with more than half of its 1.8 million inhabitants being under the age of 25 and almost half being women. And while politics are still male dominated, young, talented and brave women keep putting Kosovo*on the world map, not with political standoffs but with their astonishing achievements.
One such amazing woman is Uta Ibrahimi who fears no challenge. In 2017 she became the first woman from Kosovo* to summit Everest, the highest peak on the planet Earth. Since then she climbed four more 8,000+ meters peaks and is gunning for the remaining nine to complete her project on climbing 14 highest peaks on Himalayas.
Her life story is rather something.
"For 12 years I worked in marketing and for seven of those I was a director of a marketing agency. Then in 2015, I felt the urge to leave all that behind, follow my dreams and do what I like the best," says Uta who decided to quit a good job and dedicate herself to mountaineering and tourism exposing true beauties of Kosovo* and the region to as many people from the entire world as possible.
"First I worked on a few projects related to Via Dinarica and in 2016 I established my own adventure tourism agency Butterfly Outdoors. I went through an ATTA training and now I run hiking and yoga, cycling, and climbing tours."
Uta strives to hire as many women as tour guides in her agency and also dedicates part of her time to working with children with special needs.
"At the beginning they told me climbing was for men and I did a lot of work to prove them wrong and change that mentality. You can do the same, just listen to women!"
She is aware of the fact that number of visitors to Western Balkans increases at the rate higher that ten percent a year and that in 2018 some 12 million people visited the region. This goes on top of the statistics that show that tourism accounts for 25 percent of all export from the region and almost one fifth of GDP while 20 percent of all employed in the Balkans work in tourism, directly or indirectly.
"Climbing is my passion and I use my Himalayas expedition to also promote Kosovo* and get more people interested in Balkans. I did so with the 'National Geographic Team' as well when we reached 7,800 meters point on Lhotse South Face in 2019 and will continue to do so with my remaining nine expeditions."
Uta is one of our region's heroines, and following her story and those of Nada Marković and Aida Čorbadžić from Bosnia and Herzegovina, and Iris Gjinovci, from Albania, RCC's WE campaign will continue bring you the stories about women from the Western Balkans who make difference and inspire others to be their best.

*This designation is without prejudice to positions on status, and is in line with UNSCR 1244 and the ICJ Opinion on the Kosovo declaration of independence.