Bregu: European perspective important for socio-economic progress, but also for security and stability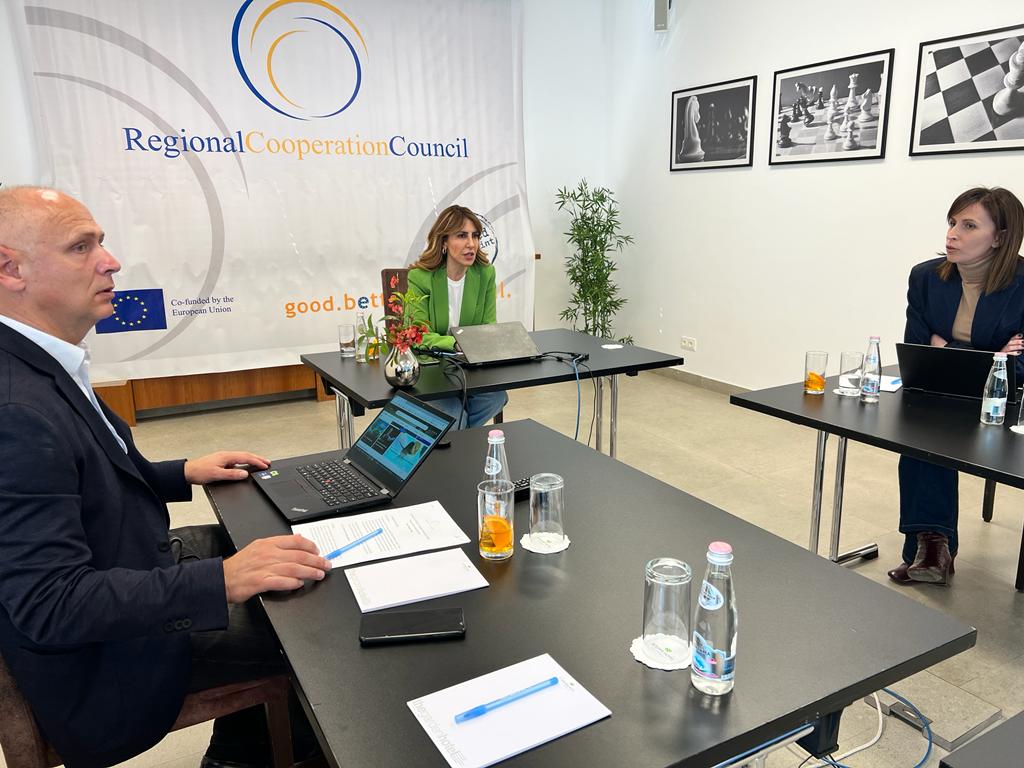 RCC Board met today for the 45th time since the establishment of the organisation
Sarajevo/Tirana – "The times we are living in are not glamorous, on the contrary these are dark moments. We are all heartened and deeply saddened by the unjust war Ukrainian people are going through. The economic impact of the war stretches beyond Ukraine's borders. Concern is present in the Western Balkans, as the geopolitical and economic problems make our region sensitive to possible repercussions linked to the conflict. This unfair war taught us that we must return to the commitment towards a common vision, based on shared European values of human rights, freedom, dialogue and cooperation. European perspective is not only a matter of socio-economic progress and prosperity, but also of security and stability," said Majlinda Bregu, Secretary General of the Regional Cooperation Council (RCC), opening the 45th meeting of the RCC Board held in hybrid format today.
"We have excellent blueprints for cooperation in our hands: from the SEE 2030 Strategy to the Common Regional Market and Green Agenda, and it is more important than ever that we use them. In addition to having a positive socio-economic effect, their delivery will be an encouraging signal to the region's citizens and our international partners. We strongly count on the political will of the region and its partners to ensure positive development, stability and progress on the European path," added Bregu.
At the 45th meeting of the RCC's Board, the organisation's Secretariat presented the Report of the RCC Secretary General on the activities of the organisation in the period from October 2021 to March 2022, which the Board adopted, and informed the Board on the Coordination Meeting between the Troika of the South-East European Cooperation Process (SEECP), the RCC Secretariat and the European Union, held yesterday.
The Secretary General thanked Greece for an excellent SEECP Chairmanships-in-Office during the past period, adding that RCC is perfectly aligned with the priorities and activities of the Chairmanship and stands at its disposal at all times.
***
The RCC Board meets three times a year and is chaired by the Secretary General. Board meetings are convened and prepared by the Secretary General in coordination with the SEECP CiO. The RCC Board provides operational guidance and supervision of the organisation in between its Annual Meetings.