Press Releases
RCC Secretary General to outline the organization's new three-year strategy at a press conference in Sarajevo tomorrow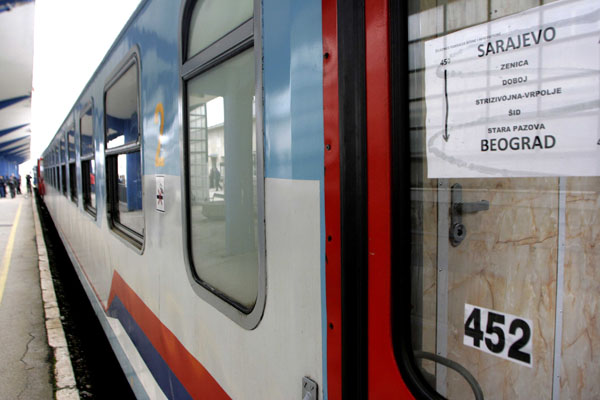 SARAJEVO – The Secretary General of the Regional Cooperation Council (RCC), Hido Biscevic, will present the organization's new strategy for 2011-2013, and outline the main activities scheduled for this autumn, at a press conference in Sarajevo, tomorrow, 16 September.
Secretary General Biscevic will be accompanied by his Deputy and Head of the RCC Expert Pool, Jelica Minic, as well as the organization's senior experts in the fields of economic and social development, infrastructure and energy, justice and home affairs, security cooperation, building human capital, and parliamentary cooperation.
The RCC Strategy and Work Programme 2011-2013, endorsed also by the Heads of State and Government of the South-East European Cooperation Process (SEECP), has been designed to responds to the needs of the region and add value to cooperation in South East Europe in the areas of joint interest.
The strategy was prepared in close cooperation with the European Commission and other 45 RCC members. It sets the RCC Secretariat's course of action for the next three years.
Key RCC activities include: transfer of the South East European Investment Committee from the Organisation for Economic Co-operation and Development (OECD) to the RCC by the end of 2010; design of a feasibility study on development of air transport links in South East Europe; development of 2011-2014 regional strategy on justice and home affairs; realization of a Southeast and Central Europe Catastrophe Risk Insurance Facility and the establishment of a South East European Regional Fire-Fighting Centre Network; reshaping the Education Reform Initiative of South Eastern Europe; and the transfer of the Ljubljana Process on cultural heritage from the European Commission and the Council of Europe to the RCC by early 2011.
Journalists are invited to attend the press conference on Thursday, 16 September 2010, at 14.00., at the premises of the RCC Secretariat, Trg BiH 1/V, 71000 Sarajevo, Bosnia and Herzegovina.
More news