Newsletter 25/2013 - Our South East Europe
Regional economic cooperation at the heart of the EU enlargement process
Regardless of the global economic crisis and continuing uncertainty of the Eurozone, the European Union (EU) is continuing the enlargement process. In July 2013, it is to admit a new member – Croatia. The EU border moves into the Western Balkans, where candidate countries and potential candidates are investing efforts to meet set European standards.
According to the EU Commissioner for Enlargement and Neighbourhood Policy, Stefan Füle, enlargement is much more than a mere "ticking boxes" but rather "implementation and creating a track record in areas such as fundamental rights and freedoms, rule of law, good governance, and the fight against corruption and organised crime".[1]
Heavily affected by the economic crisis, the Western Balkans region suffers from acute unemployment that is high and rising, especially affecting young people. It is a result of a staggering economy characterised by the weak rule of law and the large informal sector.
Therefore, economic recovery, as the number one priority for the region, represents the biggest challenge. Füle points out that the EU wants to see the region promoting economic and financial stability and supporting increased trade and business opportunities in the aspiring countries, between them and between them and the EU[2].
Setting the regional economic cooperation as a cornerstone of recovery, the European Commission stressed the importance of planned liberalisation of services and improving of conditions for foreign investors by developing the infrastructure and logistics of the region.
The Commission announced starting a new dialogue on employment and social programmes, a process which would oblige participating countries to, jointly with the Commission, identify priority reforms, take a strong commitment to implement them and subsequently regularly monitor the progress made.
The identified priorities should then be addressed through funds and support through the Instrument for Pre-Accession Assistance (IPA) funds to address the weak social situation.[3]
From January 2007 to date, the Instrument for Pre-Accession Assistance (IPA) replaces a series of European Union programmes and financial instruments differentiating for candidate or potential candidate countries. The IPA is made up of five different components: Assistance for transition and institution building; Cross-border cooperation (with EU Member States and other countries eligible for IPA); Regional development (transport, environment, regional and economic development); Human resources (strengthening human capital and combating exclusion) and rural development.
The European Commission (EC) Directorate General for Enlargement's unit for regional cooperation and programmes is currently working on a draft outline for the new Multi-country IPA Strategy Paper covering the period 2014-2020.
"The scope, overall objectives and strategic priorities would be selected based on the agreed principles of assistance under the Instrument for Pre-accession Assistance IPA II, guidance provided in the EU strategic documents, lessons learned from the programming and implementation of previous EU assistance and findings from consultations with, amongst others, the IPA beneficiaries, International Financial Institutions, the Regional Cooperation Council (RCC), and other regional initiatives, civil society organisations, EU Member States and European Commission services", explains Gabriela Koehler-Raue, Head of Section at the Directorate General (DG) for Enlargement's Unit for Regional Cooperation and Programmes.
"The bulk of IPA support to the beneficiaries is delivered through the national programmes. However, under the current instrument, IPA I, around 9 % of available funds were allocated through the multi-beneficiary programmes to complement national programmes and strengthen multilateral relations in the Western Balkans and Turkey, in areas identified as crucial for European integration and stability in the region."
Koehler-Raue further adds that the areas of intervention are only addressed through multi-beneficiary assistance where there is a clear need for regional cooperation or horizontal action, for instance by tackling cross-border problems or in obtaining efficiencies through establishing harmonised approaches, leveraging established instruments or facilitating networks of experts.
"In the period 2007-2013, funds available for all multi-beneficiary programmes totalled almost EUR 1.2 billion for component I (Transition assistance and institution building)."
Simultaneously, the Regional Cooperation Council (RCC) is finalising its new Strategy and Work Programme 2014-2016, which aims to further consolidate regional cooperation in South East Europe (SEE) through considerably advanced coordination with other regional initiatives, as well as numerous partners and donors with a clear specific objective to get Western Balkan participants of the RCC ready for accession by 2020, through implementation of the long-term SEE 2020 strategy.
"This strategic document is also meant to reach greater compliance with the IPA II sectoral approach, offer more possibilities to regional platforms which support national acquis related reforms and sectoral strategies, and provide the Western Balkan Investment Framework with regionally agreed investment priorities", says Jelica Minic, Head of Expert Pool at the RCC Secretariat.
"It is very encouraging that already in the introduction of the Roadmap for planning and programming of the IPA 2014-2016 we can read: "Ownership and inclusiveness will be guiding principles in this planning and programming process, and the involvement of regional partners and other stakeholders will represent an important success factor."
Minic highlights that it is evident from the set of presented documents that the RCC, together with other regional initiatives, is expected to play an important consultative and monitoring role, but also to provide guidance in identifying regional priorities primarily trough SEE 2020.
From the perspective of the IPA beneficiary, the IPA II should support further sector reforms and alignment with the acquis, socio-economic development, gradual preparation for the structural funds management and regional and cross-border cooperation, explains Ognjen Miric, Deputy Director/coordinator for EU funds at the Serbian European Integration Office.
"When deciding on IPA II overall budget allocation, Western Balkan's needs and perspective should be taken into consideration. IPA II programming and implementation rules should follow good practice of countries that have already applied elements of sector approach."
Better results could be expected through better national development planning, linking sector policy and budgeting, enhanced coordination and introducing monitoring and evaluation, says Miric.
Technically, the process leading to the adoption of IPA II and accompanying documents still has almost a year to run, explains Rony Sabah, former Head of Unit of the European Commission's Directorate General for Enlargement dealing with financial assistance to the SEE region.
"Whilst the main thrust of IPA II is explicit, its rules of application are being developed. It is therefore an opportune moment for concerned parties, including the RCC, to express their view to ensure that the modalities enable the beneficiaries and the Commission to maximise on this unique financial instrument."
Sabah adds that IPA II raises cooperation to a strategic level, explaining that its stated twin objectives are to facilitate progress toward accession, and contribute to economic growth in line with Europe 2020 and its regional equivalent SEE 2020, which the RCC is developing.
"IPA II and its associate draft documents tend towards the implementation of National Programmes. The multi-country element, which is aimed at regional development and cooperation, is housed within each National Programme. This is a very important innovation, for it places the responsibility for regional advancement in the hands of individual members of the region."
Sabah points out that this kind of integration is also a part of the preparation towards accession to the EU, which has been termed the single largest example of regional cooperation in the world.
"IPA II presents the RCC with an opportunity and a challenge. The RCC has already drawn up and indeed implemented a regional strategy for the period to 2013, and is now finalising its coming 3-year strategy. It will therefore be well placed to act as a catalyst for an overall approach to regional cooperation."
It, therefore, should consider the need to adapt to the situation in order to better face and respond to its new and future challenges, thus using the given opportunity.
---
[1]Address of Stefan Füle, European Commissioner for Enlargement and Neighbourhood Policy at the conference on Enlargement in perspective: how do candidate and potential candidate countries perceive accession in light of the current crisis, 6 March 2013, available at http://europa.eu/rapid/press-release_SPEECH-13-195_en.htm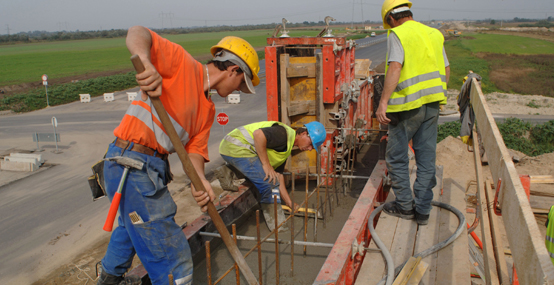 NEWSLETTER ISSUES