Newsletter 26/2013 - Our South East Europe
'Healthy' investment in growth in South East Europe
Health issues are very sensitive in every society. Providing good health services to citizens in budget-conscious environments, such as South East European (SEE) countries, is a rather 'painful' agenda, in metaphorical terms.
"Health and well-being are human rights, health being a public good that is a contributor to peace, economic development and growth", says Dr. Maria Ruseva, International Expert on Public Health Services and Member of SEE Health Network's Executive Committee.
"Cross-country studies using worldwide samples show that a one-year increase in life expectancy corresponds to 4% GDP growth. Evidence shows how in families and communities where levels of health are poor, labour market supply and productivity suffer and participation in education and in lifelong learning and active labour market programs is lower than the average".
The importance of health sector for the overall wellbeing and development led the SEE countries into setting up a joint SEE Health Network (SEEHN) that has been at the forefront of regional cooperation since its establishment in 2001, explains Nand Shani, Expert on Economic and Social Development at the Regional Cooperation Council Secretariat.
The SEEHN is a political and institutional forum set up by the governments of Albania, Bosnia and Herzegovina, Bulgaria, Croatia, Montenegro, the Republic of Moldova, Romania, Serbia and the Former Yugoslav Republic of Macedonia to promote peace, reconciliation and health in the region. In 2011, Israel became the 10th member of the Network.[1]
The SEEHN put the issue of health and economic development high on its agenda in 2005, discussing it with the ministers of finance of its member states, at the Second Ministerial Forum in Skopje, The Former Yugoslav Republic of Macedonia.
Ministers of Health have pledged to demonstrate the economic potential of health as a means to increase productivity and decrease public expenditure on illness, acknowledging that 'a healthy population works better and produces more', says Snezhana Chichevalieva, Member of the SEEHN Executive Committee.
"The SEEHN has continued to contribute to the SEE and European policies in health and economic growth development and implementation. It supported development of the WHO strategy 'Health 2020: a European policy framework supporting action across government and society for health and well-being', as well as of the "European Action Plan for Strengthening Public Health Capacities and Services."
The SEEHN currently works on its 2020 strategy to implement those documents, Chichevalieva says, adding that both documents describe the case of health as an investment in growth.
The RCC is currently in the process of developing health chapter of the SEE 2020 growth strategy, where the SEE Health Network took the obligation to provide assistance.
"Respecting the rules of bottom up policy formulation, during April 2013, the SEEHN working group conducted the snapshot survey in order to get inside the national (Health 2020) policy developments", explains Prof. Selma Sogoric from Andrija Stampar School of Public Health, Medical School University of Zagreb, national health coordinator of Croatia.
"The survey aimed to identify if the national Health 2020 strategies already existed, if they tackled the national priorities and how member countries intend to address them. Its findings were encouraging – most of the SEEHN countries have been in the process of development of the national H 2020 strategies. The back bone for national strategies development was a comprehensive health status analysis (demographic, morbidity, socio-economic profile, etc.), as well as a social and economic development trends and challenges analysis."
Sogoric further elaborates that the majority of the countries identified problems such as poor connectivity and insufficient continuity of health care, uneven or unknown quality of health care, inadequate efficiency and effectiveness in the health care system, poor or uneven availability of health care that, in terms of value for invested resources, resulted in relatively poor health indicators.
According to her, the main challenges that all responding SEEHN countries (or the whole SEE region) are facing while planning on how to improve and (or) preserve health of their inhabitants are similar.
"They have to increase efficiency in healthcare provision, improve the quality of services and maintain its costs. Furthermore, they have to base their decisions on thorough analysis, evidence and planning, and develop gradual approach to reforms. Health sector itself has to open up and cooperate with other sectors and administrative levels, and to improve connectedness within the sector itself."
Health, being dependent on multiple and complex determinants, both genetic, lifestyle, environmental, societal, economic and political, was a responsibility not only of the health sector but of the whole society, Ruseva stressed.
"It arises from agricultural and food industries' policies and actions that have to secure the production and trading of safe, affordable high-nutrition food products, particularly in view of a main goal of the SEE 2020 strategy to create a free trade area in the SEE region."
To that end, the SEEHN has set itself clear goals, underlines Shani: to work together to achieve health equity and accountability through a 'Health in All Policies' approach.
"The Network aims to strengthen links between health and other sectors through a whole-of-government approach. In this context, an important initiative of the SEE Health Network is to pursue new avenues for strengthening regional cooperation with other sector regional initiatives."
Shani adds that the establishment of the SEEHN secretariat in Skopje in March 2013 has been an important achievement towards strengthening regional ownership and providing the network with a home that is expected to coordinate and support regional cooperation on public health.
The RCC works together with a broad network of regional initiatives and therefore is in a position to contribute to facilitating this cooperation, Shani concludes.
[1] SEEHN background from http://www.euro.who.int/en/what-we-do/health-topics/Health-systems/public-health-services/south-eastern-europe-health-network-seehn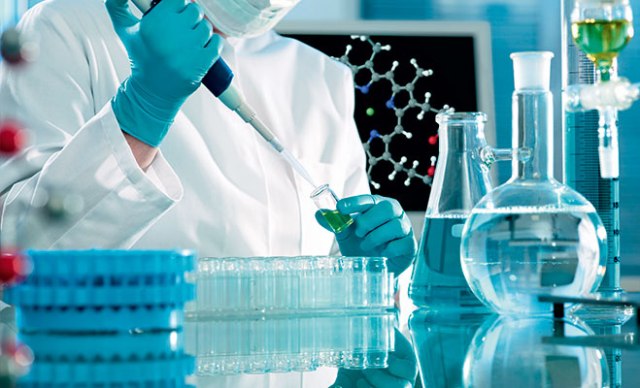 NEWSLETTER ISSUES