Newsletter 6/2010 - Our South East Europe
10 years of RACVIAC - Centre for Security Cooperation, by Centre Director, Ambassador Nikola Todorcevski
About RACVIAC
RACVIAC was established in 2000 as the Regional Arms Control Verification and Implementation Assistance Centre, with the aim of providing arms control training, promoting confidence- and security-building measures as well as broadening cooperation in South East Europe (SEE). It was one of the Quick Start projects of the Stability Pact for South Eastern Europe and now we could say that it is among the most successful ones, to a large extent thanks to initial support of the Federal Republic of Germany. Apart from introducing very sensitive issues in a program of cooperation, RACVIAC Centre very soon entered into a period of widening the scope, development and evolution in its activities.
History
In the first few years, the core mission of RACVIAC was to assist regional countries in the arms control verification and implementation of arms control treaties. In
2003, RACVIAC expanded its mission, first to the wider area of security sector reform, followed by expansion into the field of defence conversion in July 2005.
Developments and changes in security environment in South East Europe (SEE), as well as the needs of SEE countries, urged RACVIAC to reassess its future status in 2007.
Together with arms control issues as its primary mission, RACVIAC moved into two new areas of interest: Security Sector Reform and International and Regional Cooperation.
In 2009, RACVIAC started to implement a new internal structure, and in April 2010, the Agreement on new legal status of RACVIAC was signed by eight core, SEECP (South-East European Cooperation Process) countries.
Mission
The RACVIAC mission is to foster dialogue and cooperation on security matters in South East Europe through a partnership between the countries of the region and their international partners. RACVIAC is primarily promoting: security dialogue and security sector reform, arms control and confidence and security building measures, synergy with other organizations and institutions as well as with bilateral partners on all issues of mutual interest and concern, close cooperation with RCC and all other regional initiatives and arrangements as well as dialogue with civil society, academia and opinion makers.
Organization
RACVIAC is composed of representatives from 11 core (SEECP) countries, 14 associate countries, and 5 observers. The steering mechanism responsible for RACVIAC is the Multinational Advisory Group (MAG).
MAG itself is composed of representatives from core countries, associate countries and observers.
Objectives
As already mentioned, RACVIAC focuses its strategic objectives on three overarching issues, and those are supported by three Pillars: Cooperative Security Environment with the focus on Arms Control Pillar, Security Sector Reform Pillar and International and Regional Relations and Cooperation with a special focus on Euro-Atlantic Integration. RACVIAC's annual programme includes about 30 activities, such as courses, seminars, workshops, conferences, etc. This year RACVIAC has for the first time expanded its activities to include two projects, as a direct result of our effort to support the new vision of RACVIAC as an academic institution capable of conducting corresponding activities.
Activities
So far, RACVIAC has hosted more than 7000 participants and lecturers, in 230 activities.
The purpose is not only the educational dimension, but the centre also focuses on contributing to openness, transparency and predictability in the region by encouraging exchanges of information, views and ideas.
Participants in our activities include senior civil and military decision makers in the ministries of foreign affairs, defence and interior, as well as other military and civilian experts, academicians, and journalists.
In its work, RACVIAC has been assisted by a number of international governmental and non-governmental organisations and institutions, also working on enhancing stability and security in the SEE region. Strong links have been established with the regional verification centres and national authorities of all SEE countries, which is vital for our assistance in responding to the real needs and requirements of the SEE nations. This synergy of efforts will further help avoid duplication and utilize resources economically.
Since 2007, RACVIAC has been establishing closer relations with both the EU and NATO, in order to support accession processes of the countries from SEE. So far, we have signed memoranda of understanding with six organizations/institutions and three more are under consideration.
Context
RACVIAC, like most organizations throughout the SEE region, has been working within a constantly changing context. Proactive approach enables us to respond to the needs of beneficiaries, and react to a transformed political and security situation. Currently, the most important challenges derive from the global financial crisis which is also reflected in our activities, not only in contributions coming to RACVIAC but also in the number of seconded personnel or the number of participants.
RACVIAC, as a regionally owned organisation, has quite an independent position. Since we have finished our transformation to a more academic and civil oriented organisation, the first results are already visible: we are approaching the Autumn MAG meeting and the adoption of a new RACVIAC three-year Strategy and Financial Regulations, in accordance with the New Agreement on RACVIAC. Our vision is to be the premier platform for dialogue on security cooperation in SEE.
This year, RACVIAC is celebrating its 10th anniversary, and I would like to take this opportunity to thank all my predecessors and all of RACVIAC staff for their commitment to the achievement of our mission. I would also like to thank all our regional and international partners, who have greatly assisted us in the organization and execution of our programme of activities, and thus contributed to the security and stability of SEE region. Our special gratitude goes to RACVIAC's core and associate member countries, whose contribution in the form of both highly qualified seconded personnel and very generous contributions, has secured the long-lasting future of our joint endeavour.
Last but not least, I would like to express our gratitude to the RCC for giving us a possibility to present our organization in its newsletter.
Ambassador Nikola Todorcevski has assumed duties of Director of RACVIAC - Centre for Security Cooperation, Zagreb, Croatia, in October 2009.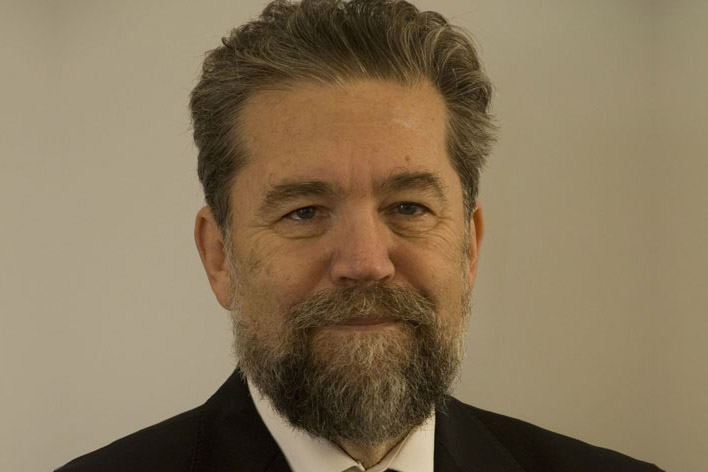 NEWSLETTER ISSUES