Newsletter 16/2011 - Our South East Europe
South East Europe on its railway reform journey
Sentimental day-dreaming about traveling by train to quickly reachable exotic destinations, accompanied by a soothing rattling sound of railway tracks broken occasionally by the dispatcher's whistle, is not irreversibly lost. Although for an ordinary passenger from South East Europe (SEE) used to an unreliable, uncomfortable and slow train experiences it might seem unreachable, there is a chance to live up to this wishful thinking. The SEE countries aspiring to fulfill the strict rail sector requirements of the European Union (EU) have been working together to reach this goal.
South East Europe Transport Observatory (SEETO)[1] is a regional transport organization dedicated to development of the SEETO Comprehensive Rail Network in the region. To that end, it facilitated signing of an Addendum to the Memorandum of Understanding (MoU) for SEE Railway Transport Area thus boosting the process of the necessary rail reforms in SEE.
"The SEETO Comprehensive Rail Network is a high-level regional network and a precursor of the Trans-European Transport Network (TEN-T) Comprehensive Network in SEE. The Network is composed of conventional standard gauge lines in total length of 4,807 km (2,911 km of corridors and 1,896 km of routes)", says Nenad Nikolic, General Manager of SEETO.
According to Nikolic, total value of projects implemented on the SEETO Comprehensive Rail Network in the period 2005-2010 was €810.89 million, with an increasing tendency in comparison to previous years.
"Nevertheless it is noticeable that investments in railway sector are still very prudent comparing to the road sector. Insight in the SEETO Comprehensive Rail Network total investments by source of financing shows that national budget is the greatest contributor with 49% of the total investments, followed by international financial institutions (31%) and other (20%) sources."
Nikolic adds that all regional railway companies together allocated approximately €104 million (2010) in the SEETO Comprehensive Rail Network maintenance, with the largest share allocated to infrastructural maintenance, assessing that the Comprehensive Railway Network is facing insufficient investments, with mostly "patchwork" investments on specific railway sections.
Amna Redzepagic, Expert on Infrastructure at the Regional Cooperation Council's Secretariat, thinks that the lack of solid investment in railways in the past years has led to a backlog that cannot be improved quickly and seriously undermines the overall condition of the railway network.
"The region's countries share common characteristics including modest size and fragmented railway service that would be best addressed through cooperation and common solutions. Ideally, all SEE railways would implement, broadly and in parallel across the region, a set of similar, synchronized and sequenced actions."
Redzepagic goes on by saying that the coordinated pacing and sequencing of countries' reforms based on compatible rules and institutions would be crucial to maximize region-wide impact.
"There is a real need to focus on the importance of interoperability, competition and implementation of the adopted acquis, as well as a necessity of a truly regional approach to dealing with complex system such as railways. Furthermore, a successful SEE railways restructuring initiative must be developed as a single regional program in which each government remains fully in control of its own reform process."
Analyzing further the financial aspects of the ongoing railway reforms, Marin Stancu from the Romanian Ministry of Transport and Infrastructure stresses that the continuation of reforms in all the SEE countries should be focused on two major objectives: (i) improvement of the framework for financing the railway infrastructure and (ii) consolidation of the financial sustainability of the railway companies.
Despite financial difficulties, Nikolic notes that, even though they are in different stages, all of the Regional Participants are dedicated to the implementation of necessary institutional reforms and alignment with EU rail acquis.
"It has to be pointed out that all of the Regional Participants are committed to the development of a balanced multimodal transport system in which railways will have one of the pivotal roles."
Example of Romania, an EU member country that has already transposed and implemented all the three EU railway packages and created all the institutions required by the directives, shows that meeting the EU criteria is possible.
"In 1998, Romania was the first country in Central, Eastern and South East Europe to implement the institutional separation between the management of infrastructure and the provision of railway transport services, and also between freight and passenger railway services", says Stancu.
According to him, the institutional separation was "the engine" for the competition on the railway market.
"The number and the share of private railway undertakings have continuously increased since 1999 up to the present, especially in the freight railway transport. In 2010, the market share of the freight private railway undertakings was about 50% and Romania comes first among EU member states, in terms of the market share of the private freight railway undertakings."
The present development of railway infrastructure in Romania as part of infrastructure of SEE is focused on Corridor IV (1312 km, Curtici – Bucharest – Constanta, with south branch Curtici – Craiova – Calafat to the new Danube Bridge Calafat (Romania) – Vidin (Bulgaria)), explains Stancu, adding that the standards involved are 160 km/h for passenger and 120 km/h for freight trains.
When it comes to concrete railway projects in the last couple of years, Redzepagic reminds that only some investment was done on few sections in Croatia, which are part of Corridor X and Corridor Vb, and in Serbia and Montenegro, that are part of Corridor X and Route 4.
"In general, investing in the railway infrastructure would be profitable. However, the finalization of Corridor X is a top priority for the countries in the region in this context."
Nikolic announces that ten railway projects (28.6% of all projects) are marked as regional priorities and included in MAP 2012 Priority Project List.
"These projects represent regional midterm priorities and will contribute to the development of accessibility and mobility in the region.
Due to an increased interest of its members, the Regional Cooperation Council will focus its attention and explore possibilities to strengthen and advance regional cooperation in development of railway sector through identification of regional infrastructure projects in this area.
---
[1] SEETO is a regional transport organization established by the Memorandum of Understanding for the development of the Core Regional Transport Network (MoU), signed on 11 June 2004 by the governments of Albania, Bosnia and Herzegovina, Croatia, the Former Yugoslav Republic of Macedonia, Montenegro, Serbia, UNMIK/Kosovo and the European Commission. http://www.seetoint.org/index.php?option=com_content&view=frontpage&Itemid=1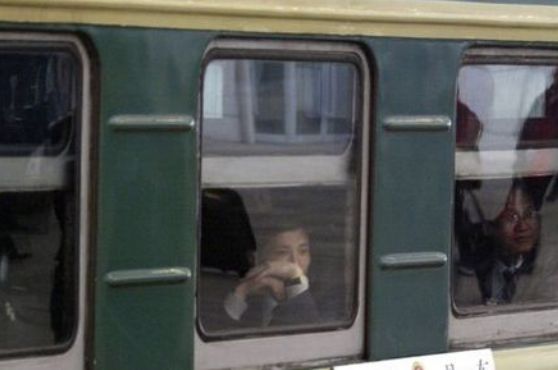 NEWSLETTER ISSUES