Newsletter 27/2013 - Guest Commentator
Stefan Dehnert
Regional Coordinator for South East Europe, Friedrich Ebert Stiftung (FES), Berlin, Germany
Regional cooperation in South East Europe – heading towards Europe 2020
If we judge the success of regional cooperation in South East Europe (SEE) by the number of existing initiatives, there is nothing but pride and satisfaction about the status quo. Participating countries in regional cooperation initiatives would clap on their shoulders and the European Union would have another proof of its transformative power.
So, do we have to pour a bit of water into the wine? I am afraid yes! Even if there is no reason for complete disillusionment, regional cooperation in SEE could achieve better results than it did so far. Reason for this assessment gives a recently published study of Friedrich Ebert Stiftung (FES)[1] that was taking an in-depth look into the implementation of regional initiatives at the national level. "Again implementation" one might be tempted to say.
There are still major obstacles hampering regional cooperation, as the study of FES, realized by researchers from different Think-Tanks from SEE, suggests. The most important ones seem to be unresolved bilateral disputes and unfinished reconciliation in SEE. But also the lack of political leadership that would be needed to make initiatives work at national level, gives reason for concern.
Apparently there is a need to concentrate on those fields that are most relevant for citizens, like economic growth, social inclusion, regional infrastructure, sustainability. Regional Cooperation Council (RCC) Secretary General Goran Svilanovic is therefore absolutely right, when he – with support of the South-East European Cooperation Process (SEECP) member states – focuses on the "Strategy for SEE 2020".
The European Union (EU) enlargement/accession process proves to be the strongest push-factor for regional cooperation. At the same time, it provides the basis for developing capacities at national level. The international donor support (including the EU) remains dominant for improving technical capacities and training of staff.
The RCC has shown to be instrumental in keeping SEE countries on track and engaged in regional cooperation. Recommendations from the study are directed to the SEECP member states and to the EU.
The EU should continue to push for regional cooperation. It should beyond this general recommendation mainstream its support programmes under the priority for regional cooperation and it should allocate IPA II (Instrument for Pre-Accession Assistance) funds for stronger regional cooperation, including infrastructure, social inclusion, twinning, capacity building. The EU should allow for participation of the Western Balkan (WB) countries in some aspects of Trans-European Networks, give more funding to and intensify cooperation with the RCC.
As national governments have the key role in the implementation process, SEE countries should invest more energy in solving bilateral disputes and reconciliation, they need to allocate more resources in support of regional cooperation, they need to show more leadership for making implementation of regional cooperation work. Also a communication strategy to their citizens would serve the purpose. Some more recommendations are listed in the study.
Stefan Dehnert is Regional Coordinator for SEE at Friedrich Ebert Stiftung (FES) headquarters in Berlin. He worked at the FES-office in Belgrade in 2003/04 and headed the Skopje-office of FES from 2005 to 2009. From 2003 he has been taking part in FES's regional programme in SEE, committed to the objectives of the Stability Pact for SEE and later the RCC. He published on minority issues, post-conflict peace building and democratic reform.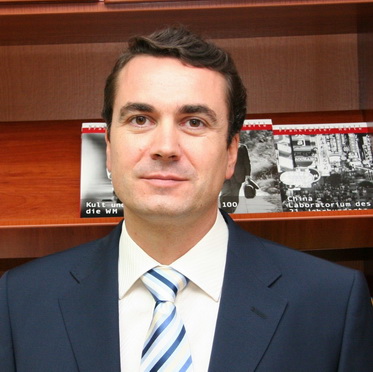 NEWSLETTER ISSUES