- From Brussels angle
INTERVIEW with Gerhard Schumann-Hitzler, Director of IPA Strategy, Directorate General for Enlargement, European Commission
Regional approach can help catalyse development of healthy venture capital market
Mr Schumann-Hitzler, what are the reasons for a regional approach to access to finance interventions in the Western Balkans?
The countries in the Western Balkans have been severely hit by the economic and financial crisis. They need to define a new and sustainable growth model, to ensure that the region's companies continue to have access to capital, and that the region attracts foreign investment. "Innovation" is a key word for the way to sustainable growth.
Small and medium size enterprises (SMEs) create new jobs and are strong drivers of growth. Many newly established enterprises (start-ups) and innovative SMEs in the Western Balkans have a high potential, but their access to bank finance is limited. The venture capital market is still in an embryonic stage, in particular as far as cross-border venture capital investments are concerned. There is a need for creating an enabling environment and organising an "investors' society".
Do you think that Western Balkan Enterprise Development and Innovation Facility (EDIF) would be able to fill the gap in equity finance in the region and stir interest of private investors for the Western Balkans?
The European Union tries to create such favourable conditions by setting up the EDIF. This new facility includes four components. Two funds are set up to enhance equity financing of innovative and high potential SMEs. A guarantee facility is supporting start-ups or SMEs which either do not have the appropriate financial history or are lacking sufficient collateral to meet the credit criteria of the commercial banks. Finally, a fourth component is assisting the beneficiary governments in improving the regulatory environment for business and investments.
This is done since individual markets in the Western Balkans are too small or immature to offer a critical mass of operations to sustain the flow of sizeable commercial venture capital. A regional approach can help catalyse the development of a healthy venture capital market. It can attract an increasing share of private capital providing the Western Balkans market with a stable and sustainable source of financing.
Venture capital and private equity finance is still relatively new in this part of Europe. How active will EDIF be in helping governments implement necessary reforms to remove existing obstacles to investment?
The equity or loans provided by EDIF will be granted solely on commercial grounds and under competitive terms. All SMEs in the Western Balkans will thus have an equal unrestricted access to the enhanced financing options, based on their potential and their creditworthiness.
Still, public supply of equity capital or enhanced access to lending cannot be the only response to market failure. The governments in the beneficiary countries will have to consider further institutional, legal and fiscal reforms, as well as measures to improve the "finance-readiness" of Western Balkans businesses. The measures to enhance entrepreneurial and investment climate and to develop links between research and industry should constitute key complementary remedies for market imperfections. The technical assistance component of EDIF will assist the beneficiary countries in these efforts and will help bridge gaps between the more and the less advanced economies.
Are you confident that the number and quality of prospective deals in the region would be sufficient to sustain EDIF?
Over the period 2011-2015, the project is expected to attract approximately EUR 140 million of initial capital from the European Commission, International Financing Institutions, beneficiary countries and bilateral donors, resulting in an estimated leverage for SMEs of more than EUR 300 million. Over time, the project can become a flexible channel for attracting and leveraging financing for private sector development in the Western Balkans.
RCC is currently working to help consolidate the capital markets in the region. Do you see a consolidated regional capital market as an avenue of exit for EDIF's equity investments?
Other initiatives, such as the RCC-led capital markets consolidation process, constitute welcome complementary measures, which have a potential of diversifying and supplementing the SMEs financing avenues as markets mature.
Gerhard Schumann-Hitzler is Director of Instrument for Pre-accession Assistance (IPA) Strategy, within Directorate General (DG) for Enlargement. Prior to taking up this post, Schumann-Hitzler was the Director of Resources in DG Enlargement. He joined the European Commission in 1987 and other posts have included a number of Head of Unit positions in several services of the Commission, mainly in the field of human resources, informatics and tackling fraud and other irregularities. Before joining the Commission Mr. Schumann-Hitzler worked for the Liaison Office of the Regional Governments of the Federal Republic of Germany and for the Ministry of Land Economy of Bavaria. Gerhard Schumann-Hitzler has a Doctor diploma in Law from the University of Augsburg.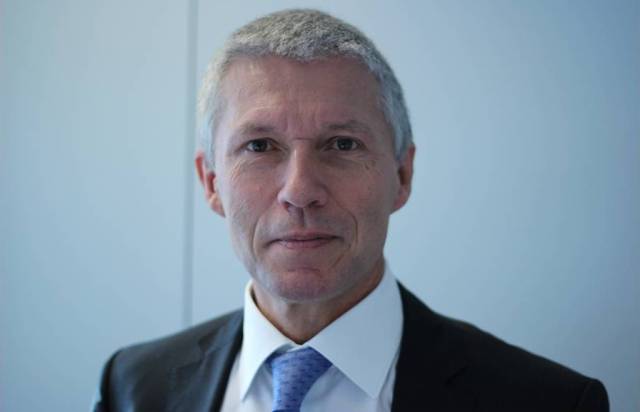 NEWSLETTER ISSUES