Newsletter 26/2013 - Our South East Europe
INTERVIEW with Spiro Ksera, Minister of Labour, Social Affairs and Equal Opportunities, Albania
Political consensus, economic and social prosperity depend on close cooperation with neighbouring countries
Relying on the European Union (EU) growth strategy Europe 2020, countries from the region have developed their own strategy – South East Europe (SEE) 2020. What impact have Europe 2020 and the European Social Model had on creation on your country's national goals/strategy?
The Albanian government policies have always been based on its aspirations for European integration. Currently, we are in the process of completion of the National Employment Strategy 2013-2020, which is based on the EU 2020 strategy and on the policies of the European Social Model.
What are concrete measures of your government for getting closer to Europe 2020 strategy goals in the field of inclusion? For example: Europe 2020 aims at achieving 75% employment rate for women and men aged 20-64 by 2020 – by getting more people to work, especially women, the young, older and low-skilled people and legal migrants.
The Albanian government has taken a lot of reforms in these years, to sustain economic growth, increase employment and strengthen business and economic stability. Some of the reforms are: reduced labour tax for entrepreneurs per worker they employ up to the wage of 300 dollars, 10% flat tax, and the abolition of tax on agricultural inputs which goes in favour of farmers, tax exemption during the first 3 years for companies employing youth.
When it comes to further employment growth, we are giving priority to reforming the system of education and vocational training, focusing on training of the workforce in accordance with occupations that are more required at the labour market. A year ago, we have taken the initiative for the development of social business in Albania, which aims to support the more vulnerable categories with collateral free micro and soft loans for self-employment and employment of others as well.
Priority is in the development of tourism, a sector with very large level of employment of Albanian families and youth. All these reforms are aimed at increasing the level of employment and rates and getting them closer to those of the EU countries.
How do you assess the importance of regional cooperation in light of individual countries' EU aspirations?
The experience of European Union shows that the political consensus, economic and social prosperity depend on close cooperation with neighbouring countries. As one of the region's countries aspiring for EU integration, Albania considers the importance of regional cooperation in all fields. Joint control of borders, free movement between countries of the region following the European Schengen example, the free movement of goods and labour force, creating a common labour market and unification of online procedures between markets, bilateral agreements in the field of social protection, removal of barriers to access the labour market, attracting investments from the region, agreements such as the one between Kosovo* and Serbia to enhance regional security, etc.
Albania, Kosovo* and [The Former Yugoslav Republic of] Macedonia are working intensively together on a common portal for the labour market, aiming to be expanded with other countries. Albania is ready to sign an agreement on social protection with [The Former Yugoslav Republic of] Macedonia and is opening negotiations with all countries of the region.
How do you see a role of the Regional Cooperation Council (RCC) in terms of strengthening good neighbourly relations and achieving economic growth in South East Europe?
The RCC has played an important role in coordinating, facilitating, and providing political support to regional economic activities, and its last initiative to prepare SEE 2020 based on the five pillars of integrated, smart, sustainable, and inclusive growth under the overall good governance framework, sets out a more coherent result-oriented regional cooperation in the Western Balkans.
Spiro Ksera has been Minister of Labour, Social Affairs and Equal Opportunities in the Government of Albania since September 2009. Before that, he served as Prefect of Gjirokastra (2005-2009) and as an engineer and manager in several private enterprises (1993-2005). Ksera became a member of the Panepirotic European Association in 2007. He is an engineer, graduated at the Faculty of Mechanic Engineering, University of Tirana in (1990) and holds a Master's degree from ECOVIO Polytechnic University in Athens (1993).

* This designation is without prejudice to positions on status, and is in line with UNSCR 1244 and the ICJ Opinion on the Kosovo declaration of independence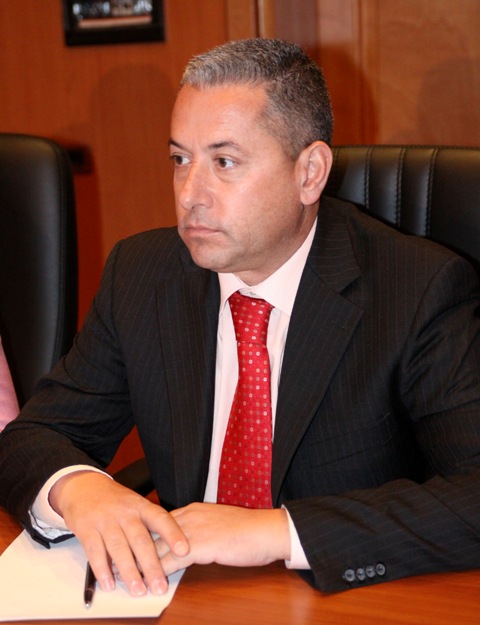 NEWSLETTER ISSUES