Newsletter 29/2013 - From Brussels angle
INTERVIEW with Matthias Ruete, Director General, Directorate General for Mobility and Transport, European Commission
Innovation and technological advances in transport can achieve a great deal
The European Commission is working towards a form of mobility that is sustainable, energy-efficient and respectful of the environment. We are witnessing that with growing freight and passenger transport, pollution and congestion risk is aggravating. Now, at the end of 2013, what would you stress as major achievements in the transport sector within the EU and which are the pending challenges?
We are working to create a transport system where all modes work together, where companies have fewer barriers to enter the market, where vehicles are more efficient, depend less on oil and where infrastructure is properly linked together.
European Union (EU) Member States have recently agreed on a new infrastructure policy that will act as a transport backbone for Europe's single market. We have shifted the focus from individual projects onto a core network of strategic corridors that will join East and West. Financing for transport infrastructure will triple for the period 2014–2020 to €26 billion. The overall idea is to join up main roads, railways, airports, rivers and canals into a unified pan-European network. Removing technical and administrative bottlenecks will help to reduce the considerable burden of congestion.
The Commission has advanced with several other initiatives, mainly focusing on the internal market; its recent efforts put more emphasis on innovation and modernising infrastructure.
At the beginning of 2013, the Commission proposed the "Clean Power for Transport" initiative. This aims to develop infrastructure for alternative fuel stations for road vehicles and waterborne vessels. The Commission promotes the deployment of Intelligent Transport Systems as a means to tackle congestion and to mitigate transport's negative impact on the environment. Our efforts are also focused on encouraging a shift away from more polluting means of travel such as roads, onto cleaner alternatives such as rail and waterways – or combinations of different forms of transport.
The key challenge will be to see that these policies are implemented evenly across Member States, so that conditions within the EU's single market are open, fair and transparent.
Based on the European model, the region of South East Europe (SEE) has developed its own growth strategy - SEE 2020. It was adopted this month. The SEE 2020 includes transport among other priorities and it plans to address improvement of the transport intensity of Gross Domestic Product (GDP), improvement of transport utilization rates, betterment of energy efficiency and transport costs, increase of railway and waterborne transport share, etc. In your opinion and from the lessons learned in the EU, what would be realistic goals by the year 2020 in this domain?
A great deal can be achieved to increase energy efficiency and raise environmental and economic performance by innovation and technological advances in transport, and the shift towards more environmentally friendly means of travel such as rail and inland waterways. In the case of South East Europe, much remains to be done in this area. Replacing and renewing road vehicles should not only focus on new technologies but also on modernising intelligent transport and traffic management systems. This goes together with improving the infrastructure network, which should connect the region to the rest of Europe and allow for easy switching between different forms of transport.
Given that a large part of investments in the region have previously been directed to road transport, its rail and inland waterway sectors could now benefit from such funding – especially since the region is connected via the Danube to Europe's most important inland waterway network. The region's railways could be made more attractive to both passengers and freight with more investment and market opening.
Regional cooperation is considered to be of utmost importance in transport planning and infrastructure connections. How do you assess the current level of cooperation in South East Europe or Western Balkans in particular while creating and development the South-east Europe Transport Observatory (SEETO) Comprehensive Network – the future Trans-European Transport Networks (TEN-T), and where do you see room for improvement?
The European Commission takes part in the development of the SEETO transport network as co-chair in the SEETO Steering Committee. The SEETO Secretariat in Belgrade maintains close contact with the services of Directorate General Mobility and Transport (DG MOVE) on day-to-day matters. The fact that the SEETO-defined network has been included in the new TEN-T guidelines demonstrates the EU's close engagement with the SEE region on transport. However, there is some room for improvement on information exchange between countries in the region regarding investment plans and cross-border infrastructure connections.
Co-operation is more than just infrastructure; within the European Common Aviation Area, for example, we have integrated the South East European countries into the EU's internal aviation market. Many new routes were created as a result of the agreement signed with Western Balkan countries in 2006: fares decreased by 42%, representing a consumer gain of around € 2.4 billion.
Where do you see the region of South East Europe by 2020 in the context of transport and infrastructure connections with the EU and how important in your view is the role of the Regional Cooperation Council (RCC) as coordinator of the region's joint transport activities?
By 2020, the region's countries will have moved closer towards potential EU membership. We have started EU accession negotiations with Montenegro and will soon start with Serbia. European integration in the Western Balkans is definitely accelerating reforms in transport.
The Western Balkan countries can benefit enormously by aligning their legislation with the EU transport acquis. I believe that by 2020 we will see a closely integrated transport market in the region that is based on a reliable and efficient infrastructure network.
Together with the SEETO regional transport organisation, the RCC plays an important role in working towards greater regional integration and better connections with EU countries.
Matthias Ruete has been Director General of European Commission's (EC) Directorate General (DG) for Mobility and Transport since 2010. Prior to that, he preformed various duties at the EC such as: Director General DG Energy and Transports; Director DG Enterprise and Industry, Director DG Enlargement, etc. Before joining the EC in 1986, he was Visiting Lecturer in Law, University of Warwick, Coventry, United Kingdom and Scientific Collaborator/Assistant/lecturer at the two Institutes for Public Law. Ruete, a German national, is Dr. juris from Law Faculty at the University of Giessen, Germany.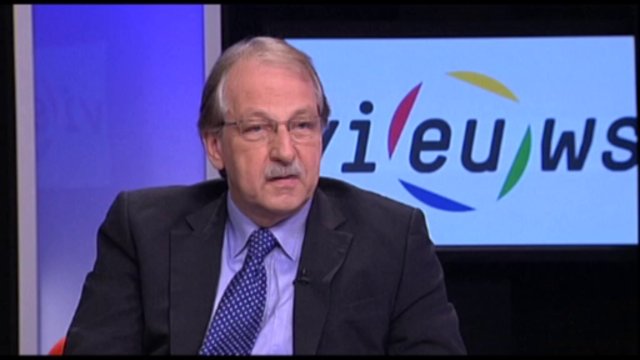 NEWSLETTER ISSUES