Newsletter 16/2011 - From Brussels angle
INTERVIEW with Johannes Ludewig, Executive Director of the Community of European Railway and Infrastructure Companies (CER)
Renaissance of European railways, subject to a favourable political and economic environment
Mr. Ludewig, how would you assess the current situation with railway infrastructure and transport in Europe?
We need to differentiate between the so-called old European Union (EU) Member States (EU15), and the new EU Member States (EU12). The situation of these two groups is very different. For example, both markets have been affected by the economic crisis in 2009-2010, but the extent to which the two markets suffered is not comparable. While in EU15, the so-called "financial architecture" of railways (financing of infrastructure and public service obligations) is more or less taken care of by the railways' shareholders (in most cases the governments), in EU12 most railway companies are badly financed, and this has been the case for many years before the crisis.
The rail market is recovering, as the whole economy is slowly recovering from the crisis. I hope that we can soon get back to pre-crisis levels. And I am positive that we can even go beyond those levels: if the European institutions help the sector with good legislation, you can rest assured that the sector will improve its performance even further in passenger and freight services. In terms of reducing polluting emissions and decreasing road congestion the railway sector will also make substantial contributions.
How does South East Europe fit into the overall railway development prospects from the CER perspective?
CER pays a lot of attention to the South and Eastern European area. Among our members, we have practically all railway companies and infrastructure managers that are operating in the Western Balkans and around the Black Sea area. Transport developments in Slovenia, Croatia, Bosnia and Herzegovina, Serbia, Montenegro, [The Former Yugoslav Republic of] Macedonia, Romania, Bulgaria, Greece and Turkey certainly are high on CER's agenda, but they should also be on top of the European Commission's agenda.
The continuing increase of trade between Europe and Asia has been documented by many different simulations and studies, not least by a study which was commissioned by the European Commission itself for the preparation of the new Trans-European Transport Network (TEN-T) regulation. And these studies only confirm an intuitive truth: if you read the last page of The Economist once a week and you see the almost-two-digit Gross Domestic Product (GDP) growth figure of India and China, you understand that all these products need to be transported to our customers. Ports are more and more congested, and we know that China is now investing a lot in its inner land infrastructure. And this means that rail transportation will step by step become a real alternative for Asian producers to transport their goods to Europe.
To make that happen, the EU must certainly invest in the South and Eastern European rail infrastructure. Without good rail connections we will not be able to exploit future opportunities. The development of Corridors IV, V, VIII and X is definitely important. And I am confident that in particular Corridors IV and X will be able to receive the traffic flows from Turkey once the Bosporus tunnel will be completed.
What would you single out as the segment that requires urgent action when it comes to railways in SEE?
Most states in the region have under-invested in rail infrastructure for many years. This leads to a vicious circle. Poorly maintained infrastructure reduces the capacity of the network and the quality of the services delivered. In addition, charges for the use of the infrastructure are generally higher than in Western Europe (pushing the final customer prices up) in a context where virtually no infrastructure user charging applies to road. This pushes away a whole range of potential customers who can only afford competitive prices and who would be ready to use rail but who need reasonably rapid and reliable delivery times. There is an under-exploited market potential and it is a pity that governments in the region do not do more to develop it.
Regarding South East Europe, I am particularly concerned about border-crossing procedures. I know that a lot of work has been done, for example by the group of South East Europe Transport Observatory (SEETO) countries together with the help of the Commission. But this is not enough. The issue is particularly complex because only an inter-company, inter-governmental, inter-ministerial cooperation can solve it: at the same time, different companies, and different ministries from different countries must be involved in these procedures. We should work on the organisation of a workshop, putting together all these actors, with a precise agenda, and a precise strategy leading to concrete improvements.
How do you see European railways in 5 years from now?
Rising oil prices, growing congestion as well as increasing CO2 and air pollution – all this is demanding a higher share of rail in transport. If politics understands that the current structure of transport is not sustainable and creates favourable conditions for sustainable transport in the future (e.g. realising the internalisation of external costs), I am convinced that the renaissance of rail is at hand.
How do you assess the role of the Regional Cooperation Council in terms of promotion of regional railway cooperation?
I really appreciate the value of the work done by the RCC. All regional forums fostering cooperation between the different stakeholders are certainly welcome, and their work is essential. Notwithstanding the institutional architecture of Europe, a simple top-down approach cannot be enough in the implementation of EU legislation. Regional cooperation and peer-to-peer dialogue are important cogs in a big wheel. I look forward to the future work of the RCC in promoting the railways, maybe in close cooperation with CER.
Johannes Ludewig has been Executive Director of CER since June 2002. A former CEO of Deutsche Bahn AG (1997 – 1999), Ludewig has extensive experience in public administration and politics. Before joining CER, he worked as a management consultant. Ludewig, German national, has spent more than 20 years in the German Ministry for Economics and in the office of the German chancellor. Since 2006, he has also assumed an honorary function as head of the German Commission set up to monitor the national government's efforts to reduce bureaucracy (the "Normenkontrollrat").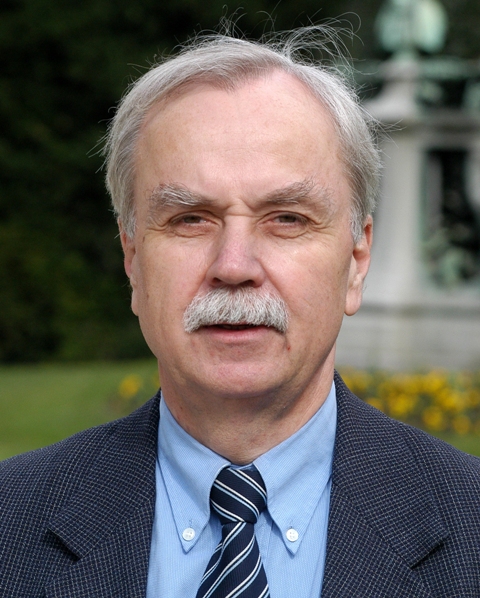 NEWSLETTER ISSUES