Newsletter 23/2012 - Our South East Europe
Climate changes know no borders
Climate changes have impact on societies worldwide. South East Europe (SEE), just as many other regions in the world, has faced a need to adjust to new climate conditions, especially due to recent climate change effects in forms of increased/decreased rainfalls that frequently result in floods/droughts, changes to ecosystems (forests, sea, etc.), mutation of diseases, etc. Individual countries' ad hoc responses have become hardly sufficient in an era of constant challenges that pose a risk on cross-border basis. Joint, regional action never seemed more appropriate and welcome.
Climate changes, its variety and negative effects are ever so growing for the SEE as a region, says Andro Drecun, Deputy Minister of Sustainable Development and Tourism of Montenegro.
"In Montenegro, over the last couple of years we have been witnessing effects that extreme hydro-meteorological phenomena like flooding waves, snow storms, extremely high temperatures, that lead to fires and droughts, have on the environment. The damage caused to infrastructure, agricultural land and crops, forest resources and the profit lost is measured in the millions of euro."
Drecun reminds that effects of these climate changes on human health should not be neglected either, highlighting Intergovernmental Panel on Climate Change's 4th Annual Report as well as the upcoming 5th one that point to urgent measures and activities for adjustment to new climate conditions that would become our "new reality".
"Although adaptation to negative effects of climate changes is, in the end, of local character, it appears that for an efficient response to this problem in SEE, the most important element is international and regional cooperation and inclusion of all interested social factors though a participative decision-making process."
SEE has already faced changed climate conditions and mainstreaming the Climate Changes (CC) adaptation in the different sectoral policies and decision-making is of outmost importance, says Miroslav Kukobat, Head of Unit on Infrastructure and Energy at the Regional Cooperation Council's (RCC) Secretariat.
The RCC gathered relevant regional players in the area of Climate Change adaptation such as stakeholders which prepared Climate Change Framework Action Plan for Adaptation (CCFAP/A) in SEE, Virtual CC Centre for SEE, Regional Environmental Center (REC) and implementers of "SEE Forum on CC Adaptation" project in order to initiate mapping of relevant activities, increase cooperation between major stakeholders and promote more focus on CC adaptation in the region, taking into account international legally binding commitments of the SEE countries and Intergovernmental Panel on Climate Change (IPCC) findings about the high level of CC vulnerability of the SEE region."
The South East European Forum on Climate Change Adaptation (SEE Forum on CCA), an EU co-funded project, is a successful initiative to raise awareness and foster policy dialogue about climate change and its impacts in the region.
Civil society organizations and National Red Cross Societies from Croatia, The Former Yugoslav Republic of Macedonia, Montenegro and Serbia established national networks on climate change adaptation that deal with climate related questions. They also include expertise from representatives of relevant ministries, the private sector, international organizations, universities, Hydro-meteorological Services into their work as well as cooperation with the media.[1]
Given its role in initiating the mapping of regional climate change adaptation activities and strengthening cooperation between the major regional players in this area, the RCC Secretariat participated in the foundational event and supported the establishment of the SEE Forum on CCA, explains Kukobat.
"Four years ago, under the framework of the Regional Cooperation Council, the Ministers responsible for environment of Albania, Bosnia and Herzegovina, The Former Yugoslav Republic of Macedonia, Montenegro and Serbia agreed upon voluntary participation in South East European Climate Change Framework Action Plan For Adaptation by signing a Joint Statement in Sarajevo."
"The issue of climate change in the region is not a completely new one", reminds Sonja Greiner, the South East Europe Programme Manager for the Austrian Red Cross.
"Already when a South East European Climate Change Framework Action Plan for Adaptation was published by representatives from different countries in SEE and other regional expert institutions, a necessity to create resilience to climate related risks and challenges was emphasized."
But yet, initiatives on how to adapt to a changing climate are not very high in the political agenda, says Greiner, adding that there is a need for more awareness about climate change, its consequences on the most vulnerable people and sectors and on desired actions: on regional and national policy levels, within the general public, among local communities and on the individual level to protect lives and livelihoods.
The SEE Forum on CCA recognizes the complementary roles of civil society, decision-makers, the media, the private sector and scientific institutions in taking action in climate change adaptation.
"Hydro-meteorological offices can, for example, provide information about changes in weather and climate while civil society organizations and the Red Cross have, due to nature of their service delivery, access to knowledge of local communities that can be valuable for decision-makers to elaborate policies", says Greiner.
Greiner further adds that a regional climate vulnerability assessment report that highlights climate challenges for SEE serves as a starting point for the work of the Forum on CCA since it highlights existing regional initiatives in climate change and provides recommendations for decision-makers and opinion-leaders and civil society organizations to increase capacities to tackle climate change.
Promotion of sustainable rural development, scaling up disaster risk reduction initiatives, fostering energy efficiency and encouragement of sustainable ecotourism in protected areas are just some of the recommendations that Greiner lists.

"These recommendations are not only intended for the use of SEE Forum on CCA members but can also be seen as means to extend and create new partnerships. There is, for example, a need to bring forward an integrated approach between the climate change and disaster management community when it comes to climate risk management in the region."
Moreover, the combination of similar or complementary regional initiatives in climate change, with focus on different countries and sub-regions, should be fostered, adds Greiner. "These kinds of synergy enable further knowledge sharing and exchange of expertise, facilitating common understanding of climate change and its consequences."
"
Good practices that are recognised through processes within the
United Nations Framework Convention on Climate Change
(UNFCCC) but also by regional projects such as SEE Forum on CCA should serve as an example for future actions in response to climate changes challenges", concludes Deputy Minister Drecun.
---
[2] These recommendations are extracts from the regional climate vulnerability assessment report by the SEE Forum on CCA; more and sector specific recommendations are published in the regional climate vulnerability assessment report and national climate vulnerability assessment reports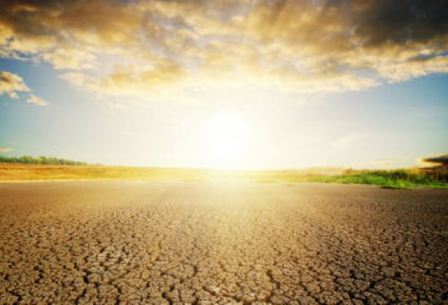 NEWSLETTER ISSUES