Newsletter 13/2011 - Our South East Europe
Changes in peoples' mindsets lead to improvement of security environment in South East Europe
The past two decades have brought significant changes in both security and political stability in South East Europe (SEE). Today, seven SEE countries are members of the North Atlantic Treaty Organization (NATO) and five participate in the Partnership for Peace (PfP) programme. Four countries are members of the European Union (EU), which plays its own role through its security structures and European Security and Defence Policy (ESDP) activities.
Efrem Radev, Head of Security Cooperation Unit of the Regional Cooperation Council's (RCC) Secretariat, assesses the substantial changes in the security environment that have taken place since the fall of the Berlin Wall.
"In the Balkans the diversity of the changes was so great that they cannot be put under one denominator – past and present confrontations and memories merged in one nightmare for many people. Today, at the beginning of the second decade of the 21st century, we need to look back and try to evaluate what did really change and what is the new security environment that we live in."
Institutional changes and security environment adaptation over the past 20 years was not a standalone venture. Civil society's perception of security was also subject to changes.
"Most of the institutional changes were accomplished through the not so easily achieved political – internal and international – consensus. The last 20 years brought about substantial changes also to national and international security establishments", says Radev.
Radev is of the opinion that in order to adapt to the changes in the security environment, we need to change our mindsets and perceptions of how the security institutions must be reorganized and re-tasked to face the new security challenges.
One of the active players in the SEE security arena is RACVIAC – Centre for Security Cooperation. According to the new Agreement on the organization that will enter into force shortly, it is an independent, international, non-profit, regionally owned, academic organization with the mission to foster dialogue and cooperation on security matters in South East Europe.
"In line with its name, RACVIAC fosters cooperation among its members and with an increasing number of regional/international organizations and institutions such as the United Nations (UN), NATO, EU, the Organization for Security and Co-operation in Europe (OSCE) and especially RCC", says Colonel Zeljko Cepanec, Deputy Director of RACVIAC, explaining the organization's focus.
Cepanec agrees that the situation in SEE today bears little resemblance to the situation 10 years ago when the organisation made its first steps.
"Some security threats and challenges of the past have successfully been tackled. However, new times and technologies impose new priorities. Such ever-changing environment necessitates concerted efforts and calls for an ever-greater synergy with partner institutions."
Diman Dimov, Team Leader at the South Eastern and Eastern Europe Clearinghouse for the Control of Small Arms and Light Weapons (SEESAC) is of the opinion that positive changes in security domain in SEE are due to the fact that regional initiatives are gaining momentum and beginning to produce tangible results.
In November 2009, SEESAC initiated a Regional Arms Exports Information Exchange Process – a platform enabling Western Balkan countries to exchange knowledge and experience on sensitive issues including: national export policies and types of goods exported to particular destinations, existing export embargoes, etc.
"This format of collaboration resulted in a significant increase in transparency and trust between authorities in the region, which is perhaps best reflected in the joint publication by five countries of a Regional Report on Arms Exports, the first issue of which was made public in 2009."
Dimov goes on by saying that regional cooperation is also strong in the sphere of parliamentary oversight of the security sector with Members of Parliament meeting regularly within the Cetinje Parliamentary Forum.
"These successful regional processes have attracted the attention and the support of the international community. This support has so far been evident in their direct involvement in and financial assistance for such activities."
Despite significant progress, there is a lot more to be done to improve security situation in SEE and address the remaining and coming challenges.
RCC has identified its priority goals in the field of regional security cooperation for the period 2011-2013 in its Strategy and Work Programme. They include: building administrative capacities in order to deal with multilateral security cooperation, continuing security sector reform, defence conversion and disaster risk reduction, as well as continuing reforms in order to meet the criteria for European and Euro Atlantic integration, for the countries that are yet to gain membership status.
Speaking of the future direction of RACVIAC's work, Cepanec explains that RACVIAC remains committed to promoting openness, transparency and consistency for the benefit of the region by expanding the content and the scope of existing dialogue formats and exploring new fields and ways of cooperation within the region and beyond.
"Achieving greater success and advancing security cooperation is not an easy process", says Radev, adding that there are no simple answers and no "single recipe".
"We are all aware that the avalanche of information can easily swallow us and every precious freedom would be lost forever if we do not adapt. The process of adaptation must begin somewhere and security institutions might be a good starting point."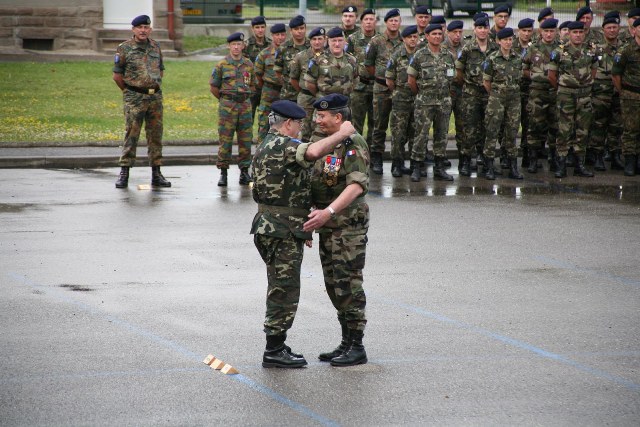 NEWSLETTER ISSUES