Newsletter 24/2012 - Guest Commentator
Dimitar Bechev
Head of Sofia Office and Senior Policy Fellow European Council on Foreign Relations
South East Europe: Challenges old and new
As 2012 draws to a close, one could tentatively conclude it has not been a bad year for our region. The European Union (EU) continues to expand and will soon grow to 28 members when Croatia joins on 1 July 2013. As of June, Montenegro is negotiating its accession. Serbia obtained candidate status back in March and now it is no longer news that Prime Ministers Ivica Dacic and Hashim Thaci could meet and have direct political exchanges. Kosovo*, the last one on the membership queue, obtained a positive feasibility study in October, a precondition for signing a full-fledged Stabilisation and Association Agreement.
Stefan Fülle, the enlargement commissioner, launched a high-level accession dialogue (HLAD) in March, to assist [the Former Yugoslav Republic of] Macedonia meet the benchmarks in key areas such as judicial and public administration reform and partly offset the negative effect of Greece's veto. On 17 May, two days after Francois Hollande was inaugurated as French president, the Commission initiated a "Positive Agenda" meant to reignite the stalled accession talks with Turkey. Even if the EU as a whole is fully preoccupied in finding a sustainable resolution for the eurocrisis, enlargement is not off the agenda, thanks to Brussels institutions and several committed governments.
But institutional momentum should not be mistaken for real progress. Regardless of its legal merits, the International Criminal Tribunal for the former Yugoslavia (ICTY's) acquittal of Generals Gotovina and Markac has exposed the fragility of the reconciliation drive in the Western Balkans. It seems that the Serbia-Croatia rapprochement, previously the backbone of positive change in the region's international politics, is blocked if not reversed. Ramush Haradinaj's recent return to Prishtina might similarly complicate the already intricate normalisation process underway between Kosovo* and Serbia.
Bosnia and Herzegovina remains unstable due to personal rivalries amongst the elites resulting in endless partisan struggles, particularly in the Federation, to the detriment of policies addressing citizens' daily concerns. The Commission's regular reports praised achievements in [the Former Yugoslav Republic of] Macedonia and Albania but it is true that strongmen as Nikola Gruevski and Sali Berisha are deeply divisive figures locally and are seen as power grabbers. And it is a daunting task to present Montenegro as a shining example of Europeanisation to skeptical societies in neighbouring countries who are well aware of Podgorica's democratic and governance deficits. The EU engagement in the region has made sure a return to the 1990s war is not thinkable. Yet democratic consolidation, genuine reforms and overcoming nationalist fears and prejudices have proven difficult to achieve and encourage from the outside.
The main challenge has to do with the deleterious impact of the Eurozone crisis. Western Balkans are faring through a period of economic stagnation which is made worse by the recession in many of their key trade and investment partners in the EU. Even star-performer Croatia is in its fourth year of recession. The World Bank expects only 1.1% average growth in the current year (compared to 2.2% in 2011 and 5.9% before 2008). Such rates are simply too low for economies trying to catch up with the developed parts of the continent.
In fiscal terms, the region is now implementing austerity, not expansion. Serbia and Bosnia and Herzegovina have Standby Agreements with the International Monetary Fund (IMF) requiring them to make painful cuts in public budgets. Such unpopular measures exacerbate pre-existing problems, notably the high level of unemployment, especially among the youth. As elsewhere in Europe, the challenge is to consolidate public finances while implementing structural reforms in areas such as education, pension systems, labour markets, business environment, and gain competitiveness. This is a rather tall order both in the struggling southern periphery of the Eurozone and in the post-communist Balkans, Bulgaria and Romania included. External help is absolutely fundamental and the current fights over the 2014-20 EU budget framework should lead to a disquiet in the region where economic modernisation depends on both the pressure and the resources coming from Brussels.
Political and economic challenges are both a concern and opportunity for regional cooperation. In times of crisis, it is incumbent on the Regional Cooperation Council (RCC) to reinvent itself from an essentially political instrument adding to the normalisation of relations amongst ex-Yugoslavia's successors to an engine of growth and development. It is safe to say the RCC has come of age. Now it is time for the Council to conceive and steer forward projects that deliver deeper market integration at the regional level, improved cross-border infrastructure, gains in competitiveness, improved conditions for doing business across neighbouring countries, and ultimately growth and development.
Dimitar Bechev (D.Phil., Oxford, 2005) is Head of Sofia Office and Senior Policy Fellow, European Council on Foreign Relations. He is also affiliated with South East Europe at Oxford (SEESOX) based in St Antony's College, Oxford. Dimitar Bechev is the author of Constructing South East Europe: the Politics of Balkan Regional Cooperation (Palgrave, 2011). His most recent report, available at www.ecfr.eu, is titled The Periphery of the Periphery: the Western Balkans and the Euro Crisis.
---
* This designation is without prejudice to positions on status, and is in line with UNSCR 1244 and the ICJ Opinion on the Kosovo declaration of independence.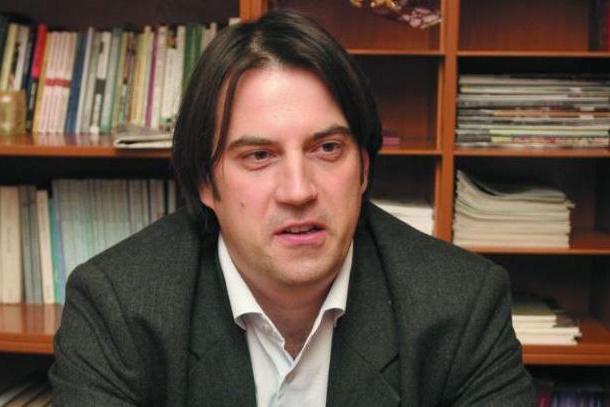 NEWSLETTER ISSUES