- From Brussels angle
INTERVIEW with Will Bartlett, Senior Research Fellow in the Political Economy of South East Europe, London School of Economics, United Kingdom
Technological changes to transform the European economies over the next decade
Mr Bartlett, what would you single out as the main characteristic of the South East European Labour markets?
The labour market in South East Europe is characterised by high levels of inactivity resulting in extraordinarily low employment rates. While the European Union (EU) 2020 target for the employment rate is 75%, most countries in the region have an employment rate of less than 50%, reaching as low as 40% in Bosnia and Herzegovina. Alongside that, the rate of youth unemployment extremely high and has increased significantly as a consequence of the impact of the global economic crisis. For example, in Bosnia and Herzegovina youth unemployment increased from 47.5% in 2008 to 57.5% in 2010. Overall, since the onset of the crisis, more than 400,000 jobs have been lost in the region. Long-term unemployment is another significant problem with around half the unemployed being out of work for more than one year, leading to a depreciation of skills, a loss of work motivation, and contributing to the high rate of inactivity as people become discouraged from even attempting to look for work in the formal sector. It is not surprising that there is also a large informal economy with employers avoiding paying taxes and social contributions and employees accepting poor pay and working conditions.
What would be the key areas for change for South East European labour markets in order to adjust to the EU one?

Unemployment in the region is mainly structural. Although it has increased in the last few years as a consequence of falling aggregate demand, even during the previous boom period unemployment was relatively high, although it had been falling. Huge structural changes in the economies over the last two decades have seen the collapse of the old industrial base and the emergence of a new service oriented economy. These structural changes have brought about large gaps between the skills which the economies now need and the skills that are taught in the education system and learnt at work. Consequently, a skill mismatch has emerged which needs to be tackled by a vigorous programme of retraining and reform to the education systems to improve the supply of skilled labour.
How do you assess labour market supply and demand in both the non-EU member countries from South East Europe and the EU?

The demand for labour is depressed in all the countries in the EU, and even more so in the South East European countries which depend heavily on healthy the EU economies. The seemingly endless eurozone crisis is threatening a new recession. The response of the EU policy makers has been one of austerity, cuts in public sector expenditure with inevitable consequences for jobs. This also makes it more difficult for migrant workers from South East Europe, and the inflow of remittances has begun to fall sharply, especially in Albania which has relied in the past on remittances from Albanian migrants working in Greece who are now losing their jobs there. EU countries have responded to the worsening conditions by providing support to displaced workers through retraining and labour market activation programmes. All this is much less developed in South East Europe. In most countries in the region, expenditure on active employment policy measures is around one tenth of one per cent of GDP compared to one half of one per cent of GDP in the EU. Therefore, public expenditure on retraining, adult education and lifelong learning all needs a huge boost in South East Europe, along with education system reforms, to ensure that a supply of skilled workers will be available when economic recovery occurs. The creation of a more highly skilled labour force will also help to encourage future investment by employers. Investment by employers in on-the-job training of their employees also needs to increase. Within the region, only one fifth of firms offer training to their own workers compared to one half of all firms in the EU.
In your view, what is the way to develop better matching between skills and labour market needs?
In the long term, improved methods of labour market forecasting and skills anticipation can be a useful guide to policy makers making investments in building the capacity of public education systems. The quality of education provided at both secondary and university level needs to be improved as can be seen from the unregulated growth of private universities throughout the region which demonstrates dissatisfaction with the public education system. This is not a just a question of money but of fundamental reform of the education system to remove outdated practices and to bring the education systems in line with the best EU practice. Although there is much discussion of the Bologna reforms in the higher education systems, we still have a situation in many universities where students are able to repeat their exams time and time again until they succeed. This system is not only demotivating and inefficient, but also a waste of time for highly qualified teaching staff. Students should be expected to pass (or fail) their exams on the first sitting. Systems of rote learning should also be phased out and replaced by teaching methods which encourage independent thought and creativity. These are long term issues. To address short term needs, policies to address skill gaps and skill mismatches should be based on a bottom-up approach which would stimulate the entry of new training providers. This should be done by providing employers and employees with training subsidies in the form of cash or vouchers which could be used to purchase appropriate training from private sector suppliers. The role of the state should be in regulation and quality assurance.
How do you see European labour market in 2020?

Forecasts are always wrong. However, there is little doubt that technological changes will transform the European economies over the next decade and will create enormous opportunities from skilled and talented workers. New green technologies are being promoted as part of the EU's 'fresh industrial policy'. The South East European countries need to become involved in this new technological revolution. They need to provide their young people with the skills that will be needed as these new developments unfold. Companies from the region should consider how to develop new relationships with EU companies as suppliers and contractors and should invest more in training their own workers accordingly.
Where do you see the Regional Cooperation Council when it comes to promoting regional cooperation in South East Europe in this area?

The RCC has an important role in developing new platforms through which the strategies of individual countries towards labour market activation, skill matching and training policies, education reform, and technology link-up can be coordinated at a regional level. Regional cooperation can provide synergies in labour market activation in the form of shared programmes for training unemployed youth and retraining the long-term unemployed using regional mobility grants. With regard to training, regional cooperation could support the cross-border activities of private training providers with a regional scope who would benefit from increased economies of scale and reduced costs. Individual trainees would benefit from an improved quality of training experience. Regional cooperation in education reform could lead to productive exchanges of staff, students and ideas which would reward the most effective institutions and the best students by increasing their revenues and their opportunities respectively. Finally, instead of a situation in which countries in the region compete against each other for new investment and connections with EU companies, a more coordinated approach could increase the bargaining power of each country in their economic relations with the EU.
Will Bartlett is Senior Research Fellow in the Political Economy of South East Europe at the LSEE research unit at the European Institute, LSE. His research interests cover aspects of economic and social development in South East Europe. From 1983-1986 he was Research Fellow at the European University Institute in Florence, Italy. He has worked as a senior economic advisor to the European Commission in Pristina and on numerous research and consultancy projects in the region. He has been President of the European Association for Comparative Economic Studies and holds Honorary Professorships at the School for Policy Studies, University of Bristol and at the London School of Hygiene and Tropical Medicine. He holds a PhD in Economics from the University of Liverpool on unemployment in the former Yugoslavia, an MSc from the School for Oriental and African Studies and an MA from the University of Cambridge.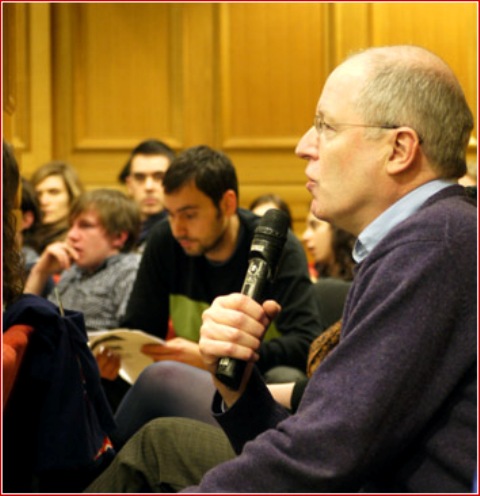 NEWSLETTER ISSUES