Newsletter 23/2012 - Our South East Europe
INTERVIEW with Sinisa Hajdas Doncic, Minister of Maritime Affairs, Transport and Infrastructure, Croatia
Joint infrastructure planning and approach to EU and international financial institutions of great importance for South East Europe
Mr Minister, where do you see South East Europe in general and Croatia in particular when it comes to transport in relation to the European Union?
South East Europe, like Croatia, has been continually losing its transport significance for the European Union (EU) over the past 20 years, and its role has been taken over to a large extent by the increasing gravitation zone towards the North Atlantic ports. Reasons behind these developments are threefold – the first one, of course, is the stoppage caused by the nineties, the second one is lagging behind in technological equipment of the available infrastructure, and the third one lies in administrative and organisational inefficiencies that all the countries from our region have to a lesser or larger extent towards the single EU space.
This actually means that requirements of EU transport market are really high and that we can impact them in two ways. What we can immediately recognise are infrastructure improvements – road infrastructure, and even greater improvement of railroad infrastructure. These improvements require huge financial investments, but even once they have been made, they will depend on transport organisation via that infrastructure. Namely, large investments in railroad infrastructure can increase transport speed in one section from, let us say, 40 km/hour to 100+ /hour, and cut transport duration to 10 hours instead of two days. Moreover, cargo on border crossings waits for phytosanitary controls, customs clearance and other border-crossing formalities longer than transport via the old, unreconstructed infrastructure would take. Neither the EU, nor the globalised economy understands this. For this reason, more than due to the inadequate infrastructure, we became a region that lost (to a large extent irreversibly) its transport significance in Europe.
The only way we have to improve out transport position is harmonisation with the EU market, both in terms of infrastructure investments and increasing the efficiency of our transport systems by jointly elevating standards in transport business. The Republic of Croatia has done a lot within the EU accession process in terms of harmonising legislation, its implementation and monitoring its application. Of course, there is still a lot of space for improvements, increasing the productivity of our transporters and transport services. I think that we can do a lot here through mutual experience exchange and regional cooperation in certain transport areas.
Namely, in order to participate in the busy European market, one does not need to be a full EU member. Some of our rights on the EU market arise from the signed agreements (on stabilisation or stabilisation and accession) that most countries from the region have. I am primarily referring to the right of equal participation in the transport market, conditioned by harmonisation of requirements that we have stipulated by our national legislations for market access and social conditions. In other words, if our transporter, a road transporter, defines its pricing policy on the basis of unfair competition – by forcing drivers to drive for dozens of hours, such national legislation will not allow our transporters to join the European market. And this market is very important to all of us.
To what extent is regional cooperation in the field of road infrastructure, road safety issues and infrastructural planning important for the individual countries' prosperity?
As I already said, the only way we have to improve our transport position is harmonisation with the EU market. Infrastructure is a big challenge, of course. Good side of our area is defined by the existing geographic and geo-strategic position and a fairly well-developed road network. Downsides include the condition of certain infrastructure and loose, undefined traffic safety measures. We can do two things in this respect on the regional level. The first one is to clearly define infrastructure priorities. When determining such priorities, we should be guided by cost-efficiency principle: establish priorities on economic grounds and first invest in the infrastructure that will bring the fastest pay-off. Connections to multimodal knots, sea and river ports must certainly have priority over local, individual interests. Our past mistakes cost us way too much. Let me mention an example of a Croatian port where we started building a terminal with large investments, which is not adequately connected to the railroad. And now, not only that we have to repay loans for the terminal, but we generate no funds from exploitation of this transport direction, because we are yet to invest in improvement of the railroad connection.
At the regional level, the missing infrastructure links will get the European financial support only if they are international. In this respect, infrastructure planning also requires a regional approach.
The second aspect is safety, as you mentioned. Not only on the road, although this is the most sensitive transport segment. A part of road transport safety lies in the infrastructure and technical safety of vehicles. But provisions regulating behaviour of transport participants pose a much bigger problem, as well as their non-implementation or inadequate implementation. The problem of inadequate speed, driving without appropriate breaks for the driver, driving under the influence of opiates, the problem of young drivers, sensitive participants in transport, transport in cities. Through exchange of good experiences between the countries in the region, we could achieve a more balanced implementation of laws regulating these fields in individual countries.
These issues are directly related to individual country's prosperity, because poor transport safety brings vast damage for human lives and disability. Therefore, it is very important for us to cooperate in this field. You know – you drive in our highways with over 180 km per hour, and then you respect speeding regulations in the EU. It does not have to be like that.
How would you asses impact of the continuation of the Implementation of Single European Sky (ISIS) Programme and a recent decision to make a feasibility study on air traffic flow in South East Europe both on your country's aviation transport and the one in the region as such?
During the EU accession process, the Republic of Croatia among other things assumed the obligation to implement acquis communautaire in air traffic. One of the key elements in this respect is the implementation of legislative packages of Single European SkyI and II. In view of the fact that one of the goals of ISIS project is to improve the implementation of legislative packages of Single European Sky in South East Europe, Croatia has actively participated in all programmes under the ISIS project from the very start in January 2010. Considering the fact that, at the time of launching the aforementioned project, the process of the acquis communautaire implementation in the Croatian legislation was fairly advanced through cooperation with ISIS project management authorities, a more focused and concrete approach to certain topics was agreed. Among other things, this resulted in the organisation of special training courses for National Supervisory Authoritie (NSA) staff and a number of special activities adjusted to the needs of ISIS project beneficiaries.
The ISIS project cycle ends late this year and I think that launching of a new cycle would be very beneficial for all countries in the region, the existing beneficiaries of ISIS project. Results achieved to date show progress in transposition of Single European Sky legislative packages, and in the implementation of specific provisions of the subject legislation pertaining to activities such as monitoring of service provision in air traffic flow, optimisation of human potential and resources, harmonisation of different operating manuals, procedures and other documentation essential for achieving goals defined in the Single European Sky Initiative. In view of the expected full EU membership of Croatia as of 1 July 2013, and rights and obligations arising from the membership, as well as the very high level of implementation of legislative packages of Single European Sky I and II in our legislation, it is certain that in this case Croatia would not be a beneficiary of the new, continued ISIS project. We already had some discussions on this topic with services of the European Commission, and we fully support the ISIS project continuation. Croatian aviation administration has closely cooperated for a long time with aviation authorities of countries from the region, and they are prepared to intensify the cooperation if possible and necessary within the ISIS project continuation.
In conclusion, during the second meeting of the ISIS Governing Body held in September 2011, there was a discussion on launching a feasibility study on the air traffic flow in South East Europe. One of the comments of Croatian delegation pertained to the scope and the way of implementation of such a study. Namely, there were no clear indicators that specific obligations that were assumed by certain states through interstate treaties were considered during the study development. This was a specific reference to the Agreement on Establishment of Functional Airspace Block Central Europe (FAB CE), signed on 5 May 2011 in Brdo pri Kranju in Slovenia. Participating states are, among other, the Republic of Croatia and Bosnia and Herzegovina. Establishment of functional airspace blocks is one of the most important legislative packages of Single European Sky I and II, and therefore the ISIS project must not question every such initiative or put project beneficiaries in a situation where they are not able to fulfil their international legal obligations. In continuation of the discussion, the Croatian delegation proposed that activities be focused on the assessment of the current situation in airspaces of ISIS project beneficiaries in view of needs and obligations arising from the Single European Sky Initiative. Our viewpoint with regard to development of the feasibility study on air traffic flow in South East Europe remained the same, due to the above reasons and the advanced stage of FAB CE initiative, which imposes additional obligations on the participating states, especially the Republic of Croatia and Bosnia and Herzegovina that are relevant for this case.
In your opinion, which issues require urgent regional response in the domain of transport and infrastructure in general?
In my opinion, cooperation in infrastructure planning and a joint approach before the EU bodies and international financial institutions can be of great importance, as well as cooperation on experience exchange in harmonising legislation and good practices of some countries. Maybe the first thing would be the development of joint cross-border projects for infrastructure and improvement of cross-border transport efficiency.
How would you assess the role of the Regional Cooperation Council in terms of support to regional initiatives and projects?
The Regional Cooperation Council should find its place also in initiating regional cooperation. Although I am not fully acquainted with the activities of the Council, I think that transport policy offers a lot of space for your future work.
Sinisa Hajdas Doncic has been the Minister of Maritime Affairs, Transport and Infrastructure in the Government of Croatia since 2012. Prior to that, he was Prefect of the Krapina-Zagorje County, Director of Zagorje Development Agency, Head of the Economy, Agriculture, Tourism and Municipal Activities Department of the Krapina-Zagorje County. Hajdas Doncic is a member of: European Regional Science Association (ERSA); Operational Programme's Slovenia–Croatia Joint Monitoring Committee (JMC – IPA); and Delegation of the Republic of Croatia in the Committee of the Regions of the EU. He holds a PhD degree from the Faculty of Economics of the University of Split, Croatia.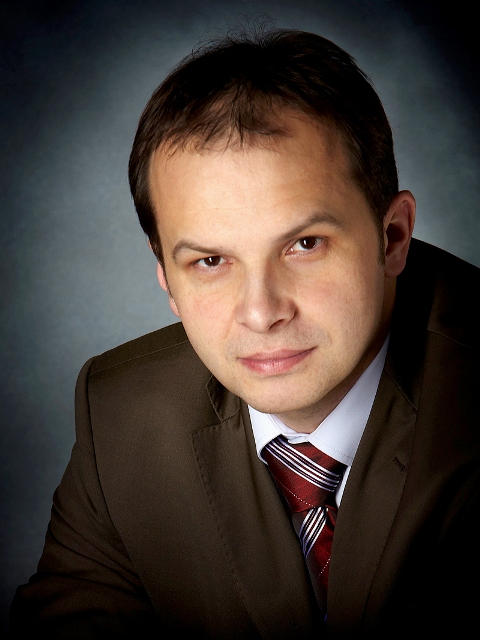 OTHER LANGUAGES
NEWSLETTER ISSUES